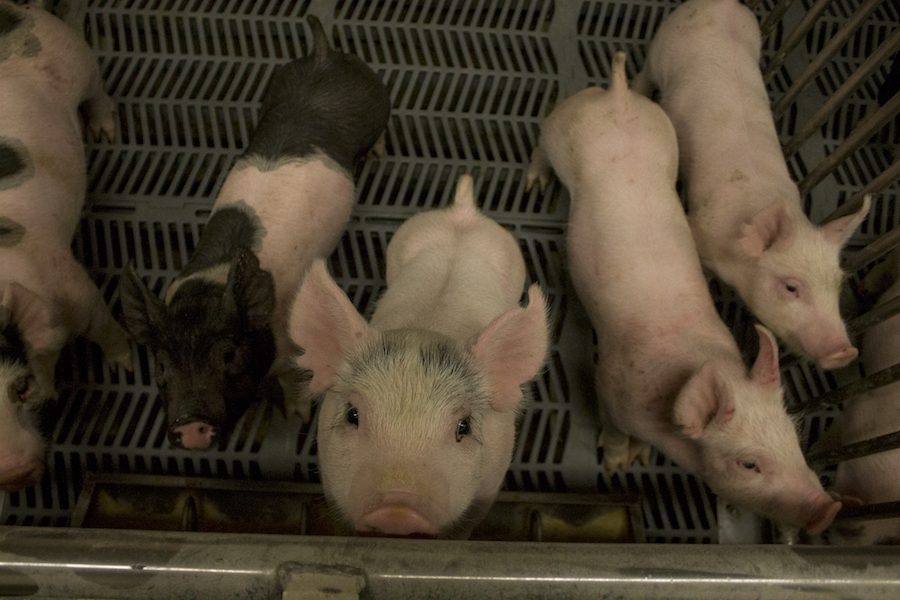 Don't be a boar, herd out to the annual Pig Day celebration on March 5
The annual Pig Day celebration is making its way to Davis for the 25th year, celebrating local farmers, food and, of course, pigs! Davis Farmers Market's (DFM) signature event will hog the Central Park in Downtown Davis on March 5 from 8 a.m. to 1 p.m. where locals and visitors can enjoy a piglet petting zoo, pig-themed foods and other fun activities at this one-of-a-kind celebration.
Randii MacNear, the farmers market manager, explains that DFM has been part of the community for 40 years as a certified farmers market. It became one of the first four certified markets established in California. In Davis, farmers are able to sell directly to the public year round, thanks to the unique covered pavilion at Central Park.
"Farmers markets are such a special thing and people feel so good when they are here," MacNear said. "We just hope that everybody gets to experience that since [the market] is just as good as it gets. You have the outdoors and the community and friends, and you eat good, fresh food and meet farmers."
In addition to the standard 60 farmers that attend the farmer's market every Saturday,  there will be pig-themed food as well, including maple bacon ice cream and bacon-studded frozen confections.
Yolo Food Bank (YFB) won't go 'bacon' anyone's heart this year as they host their annual free Pig Day breakfast. YFB has served Yolo county since 1970 and has participated in Pig Day for over 10 years.
YFB Marketing and Communications Coordinator Kevin Brown explains that he is excited to celebrated his first year at Pig Day with other staff members and volunteers.
"Pig Day is a way that we give thanks to all the volunteers in Davis and in Yolo County," Brown said. "We truly wouldn't be able to operate without these volunteers. They are our lifeblood; they make it happen for us."
With orange juice, coffee, eggs, 140 pounds of bacon, 80 pounds of pancake mix and 220 pounds of potatoes, YFB will serve 1,000 free breakfast meals to the community from 8 a.m. to noon, or until the meals run out.
There will be activities for all ages and UC Davis students won't be alone at Pig Day. Students can enjoy the typical DFM selections, as well as Hotdogger's pigs-in-a-blanket, Upper Crust Bakery's piggie pops and a huge blow-up pig, which MacNear describes as "selfie heaven."
"I've heard about it from some upperclassmen and I'm excited to go," said first-year biological sciences major Elissa Diep. "I'm really looking forward to the food and all the pig themed festivities. I really want to take pictures with the pigs and pet the little piggies."
Written By: BIANCA ANTUNEZ – city@theaggie.org