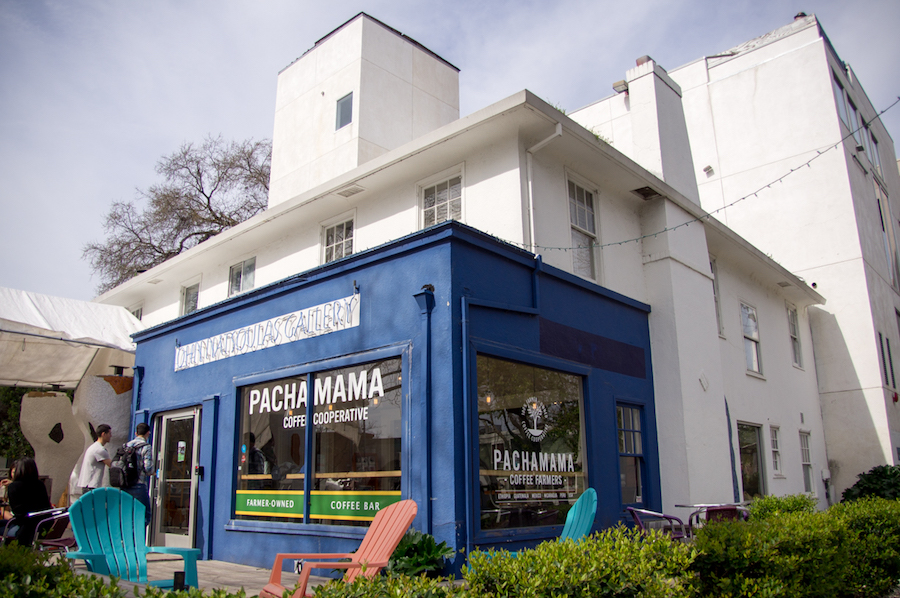 Coffee Cooperative hopeful to find new space in Davis
To all coffee lovers, this news may come as a shock: Pachamama closed its Downtown Davis location on 521 1st St. The coffee cooperative, which was situated in the John Natsoulas Gallery, was open for its last day on Saturday, Feb. 27.
To address customers' concerns, manager Cruz James Conrad explained that Pachamama is financially stable, despite the closure.
"Business is fine, Pachamama itself isn't going under," Conrad said. "What happened was that we were unable to renew our lease."
Even so, Pachamama frequenters, such as Martin Ceja, were shocked to learn that the beloved cafe was closing its doors.
"It's a shame that Pachamama is closing. It's one of the few places in Davis that actually serves good quality coffee," Ceja said.
The shop prides itself on serving quality coffee. It is owned by small-scale farmers who plant, cultivate and harvest the coffee beans themselves. The coffee is created using the pour-over method.
Second-year community regional development major Melissa Macias is currently taking UC Davis's ECM 1 coffee class. She explains the benefits of the pour-over method.
"What we've learned is that, with pour-over coffee, the water can stay longer in the coffee grounds, meaning the coffee has more flavor," Macias said.
The only other coffee shop in Davis to use this method is Temple Coffee Roasters. Some chain coffee shops may stray away from this method because pour-over coffee takes more time than brewing a large carafe of coffee. However, the individual attention to each coffee cup is what makes Pachamama so popular.  
The sentiment that Pachamama was one of the few places to serve decent coffee was repeated by customers many times, according to Conrad. However, he reiterated that Pachamama was not closing due to trouble keeping up with competition.
"What we're doing now is we're hoping to relocate as soon as we can," Conrad said. "The Davis community has been very helpful to us, very supportive and very welcoming, and has really made Pachamama what it is today."
Although unable to say where the company is looking, Conrad admitted that Pachamama is planning to transition to a new location in Davis as soon as possible.
Until Pachamama can find a new space, die-hard fans can get their fix at Pachamama's East Sacramento store, located on 3644 J St, or visit their roastery, also located in Sacramento.
Written By: Samantha Solomon – city@theaggie.org