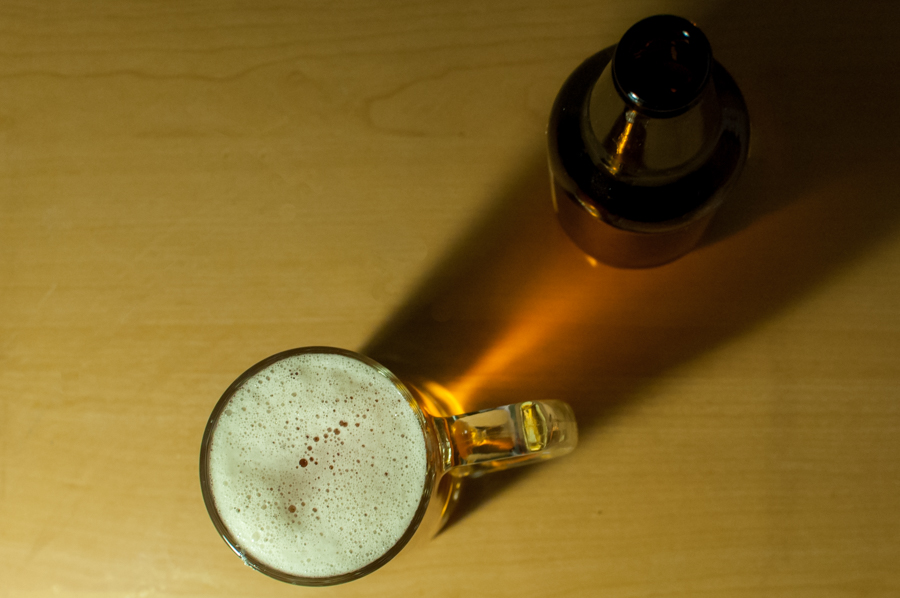 Sacramento Beer Week, Capitol Beer Fest feature live music, food, local and international brewers
Hosted by the Sacramento Area Brewer's Guild, the seventh annual Sacramento Beer Week started on Feb. 25 and will continue through Sunday. The festival started in 2009 to showcase nine local brewers in the greater Sacramento area, but has grown significantly to include over 35 breweries.
The week is nothing short of a beer lover's dream. Events include meal pairings, a 3.1-mile "beer run" with craft beer at the finish line and a chili cook-off, an event highlighting women in the beer industry and beer trivia.
Trent Yackzan is the operations manager for Sudwerk Brewing Company, which has operated in Davis since 1989 and will be hosting multiple beer week events.
"The idea behind [beer week] was that beer sales would always slow down around February, so they wanted to promote beer in the region and beer as a whole and increase sales," Yackzan said.
Sudwerk Brewing Company is hosting the Hopped Up Comedy Show on Friday, March 4, which will feature Sudwerk beers and comedian James Frey, in addition to other Los Angeles comedians. The full listing of events hosted by Sudwerk in Davis can be found on its website.
Sacramento-based Rubicon Brewing Company is also heavily involved in beer week, as it was one of the founding nine breweries in the first beer week in 2009. Rubicon has been independently owned and operated since 1987.  
"We love beer week, even though every week at Rubicon is Beer Week. We truly have fun the beer we make every day," said Glynn Phillips, owner of Rubicon. "Our involvement is to be part of the community and showcase great local beers."
Rubicon will be hosting the Fabulous Firkin Festival event on Thursday, which will feature cask-aged, dry-hopped firkin beers from local breweries.
Beer Week ends with Capitol Beer Fest, a one-day event that will be hosted on Sunday at the Capitol Mall in Sacramento. Capitol Beer Fest features food, over 125 breweries and live music by classic rock band Daze on the Green. Capitol Beer Fest will also feature brewers from outside of California, including Alaska, Iceland and Ireland.
One hundred percent of the proceeds from Capitol Beer Fest go to the Runnin' For Rhett Foundation, a nonprofit founded in honor of Rhett Seevers. Seevers lived with cerebral palsy and died unexpectedly at age 7. Seevers' parents started the foundation to support youth fitness programs after running marathons in Seevers' honor.
"In the second year of Beer Week, the Capitol Beer Fest was looking for volunteers and Runnin' for Rhett had a large amount of volunteers. As the event grew, we eventually took ownership of the event," said Larisa Perryman, director of development for the Runnin' for Rhett Foundation. "We provide over 300 volunteers and it is our biggest fundraising event of the year."
For more information about tickets and other Beer Week events, see the Sacramento Beer Week and Capitol Beer Fest websites.
Written By: CAROLINE STAUDENRAUS – city@theaggie.org