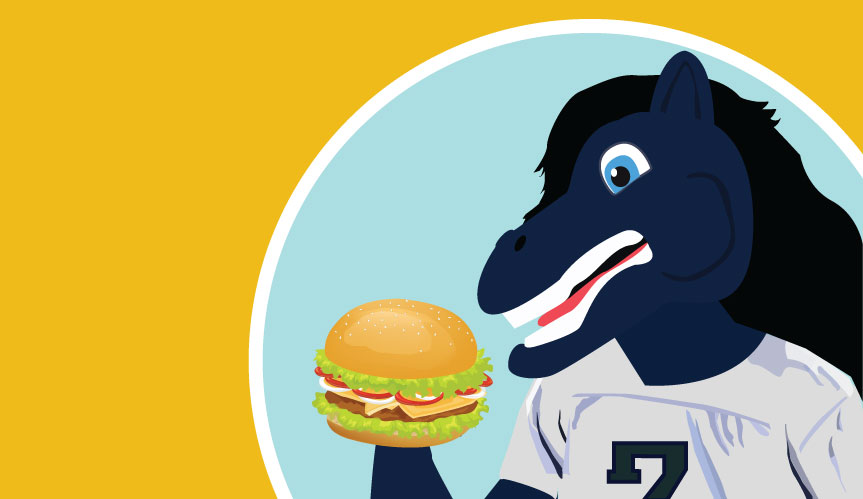 Next time you're in the Bay Area visiting a friend or seeing a show, think about giving one of these places a try:
Topping off the list, we have the San Francisco Hometown Creamery (SFHTC). This is the only place in San Francisco that makes their ice cream completely from scratch, with all the necessary machinery and ingredients mixed in house. SFHTC makes the best ice cream I've ever tasted in my life. As someone who likes to look at the cone half full, let me say this: if those pesky politicians in Congress can't get anything done about global warming, there will at the very least be more warm days in September to enjoy these frozen treats. Hometown Creamery menu items are riddled with creativity and intrigue, with selections like Honey Lemon Rosemary, Strawberry Balsamic and Coconut Lime sorbet. Oh what the hell, I'll name a couple more: Sake Ginger Pear, Caramelized Roasted Banana, Earl Grey and Lavender, Cardamom with Salted Honey Caramel — you get the idea. If you can't decide which flavors you want, you can order a flight of five different ice creams for $12 that feeds two to four people.
Vegetarians kindly skip to number three. I don't need to try to convince those who have been to a Brazilian steakhouse before to try this place. Espetus Churrascaria is the quintessential luxury dining experience for those who enjoy the finer meats in life. Their steaks are so good that you won't notice the giant hole burning through your wallet (oh no, my stamp cards!). Here's how it works: first, you enter and grab a plate. Ignore the giant, incredible all-you-can-eat buffet in front of you. It's just a diversion to try to distract you from all the ambrosial animal-parts about to enter your taster. Sit down, tuck your napkin in your shirt 'cause the real is on the rise and commence the feast. Note: the proper stance to indicate you're truly ready to partake in this meat-laced extravaganza is properly displayed by this stock image I found. Over the next hour and a half, large Brazilian men with swords will shave off choice cuts of angus every 10 minutes or so, as you struggle to make room for 14 different cuts of meat, all roasted delectably over mesquite. A few of my favorites include the sirloin, bacon wrapped filet mignon and the chicken hearts. It's $60 for dinner, but the San Mateo location has a $35 lunch special. Well worth it. You can buy me a gift certificate to this place, here.
Sol Food is an authentic Puerto Rican restaurant and the culinary treasure of San Rafael. It's not to be confused with Soul Food, or Southern Cajun/Creole type food (but don't worry we'll get to that later). If you're ever within 20 minutes of the area, I suggest you try it, because it never disappoints. Sol Food somehow manages to taste incredible with the simplest ingredients. Everything is cooked to perfection. The savory flavors blend with the fresh flavors in perfect harmony. When they ask about sides, get the pink beans and try each style of their plantains (sweet and savory). I recommend the bistec encebollada (steak with onions), although the bistec sandwich is popular as well. Use the sauce they place on every table on your salad, or just everywhere in general. Finally, order a limeade if you want to take your taste buds on a rollercoaster, or a mango iced tea to send your taste buddies gently floating down a fruity river. If the line is too long (which it often is), fret not, there is a Hawaiian BBQ place next door with incredible BBQ Chicken.
Ooooh boy. This hole-in-the-wall ramen joint looks like a brick-nothing from the outside. But inside its tinted windows lies the tender noodles and rich broth I dream about every time I rest my head at night. Cheap prices, big bowls of top-quality ramen complete with sprouts, bamboo shoots and topped with a little bird egg. It's the perfect way to forget about the fact that you somehow ended up in San Mateo.
Taqueria La Victoria, or better known as "La Vics," is the shining gem of San Jose. Frat boys from San Jose State may claim that Iguana's is better, but pay them no mind — they didn't grow up here. While it's true that Iguana's makes a mean burrito, there's no beating the South Bay staple and it's signature Orange Sauce. Order anything on the menu (so a burrito) and douse it with their spicy and addicting orange concoction that is somehow vegan. If you want to try something rare, ask for Milanesa meat in your burrito, which is like a Latin chicken fried steak. And don't forget to take some Orange Sauce to-go.
It's certainly no Roscoe's of SoCal or LoLo's of Arizona, but it isn't trying to be. It is, however, the best chicken and waffles in the Bay Area that I know of. They tote the Bay's juiciest chicken and their waffles strike a fine balance between soft and crispy. It also has awesome decor and the menu items, much like you, are dipped in butter sauce.
A few years back, the website FiveThirtyEight released an article that claimed it ranked every major burrito in America. The website gave each burrito a VORB score (value over replacement burrito), and to my surprise, two of the top 10 were located in San Francisco. La Taqueria, ranked 11th (VORB 14.2,) is located two blocks down from El Farolito, ranked 1st (Vorb 20.7.) My Dad and I made a plan to each get a burrito, cut them in half and decide which place was better. In a spectacular upset, David beat Goliath, Bernie beat Hillary, and La Taqueria's burrito beat El Farolito's. Over time, repeat experiments with all relevant meats were conducted with similar results at the 5 percent level of significance. La Taqueria's burrito is better. Less filling with a worse salsa bar, but a better tasting burrito. Still, it's fun to grab a friend, try both burritos and decide for yourself. P.S. Definitely get the guacamole.
3 Honorable Mentions –
Burma Superstar in Oakland has quality Burmese food, a rarity in itself.
Huong Tra in Richmond has cheap and delicious Bahn Mi sandwiches.
Gordo's in Berkeley is good for some late-night drunk burritos.
Jonah Versman is a human encyclopedia of Northern California restaurant knowledge. If you need advice about to where to eat in NorCal he can definitely Yelp you out. You can reach him at jiversman@ucdavis.edu.