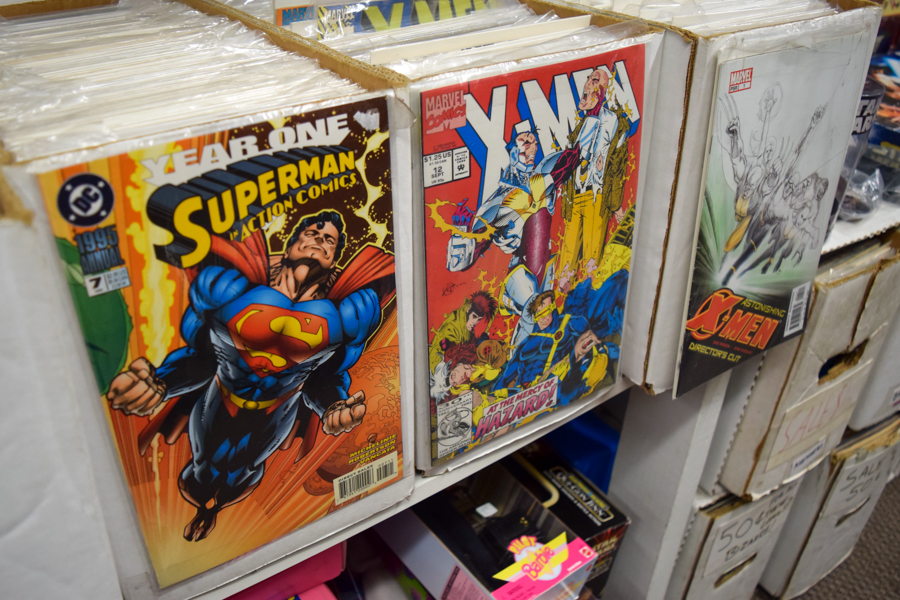 Instructor Ricardo Castro spearheads creative engineering class focusing on the physics of superheroes
Have you ever wondered how Spider-Man's spidey-suit gives him the ability to crawl on walls? Or what makes Captain America's shield so resistant? Or how Tony Stark created his Iron Man super-suit? A new UC Davis course, Materials Science and Engineering (EMS) 2: Materials Marvels: The Science of Superheroes, attempts to answer these questions by applying engineering knowledge to the powers and abilities of superheroes.
Created and currently taught by associate material engineering professor Ricardo Castro, Materials Marvels: The Science of Superheroes is a new lower division course that examines engineering under a creative lens.
A superhero fan himself, Castro wanted to use the subject of comic book superheroes to foster a sense of creativity and enthusiasm in engineering.
"[When creating the class], I wanted to show new students how far materials science could go, and there's no better place to show that than through superheroes," Castro said. "I wanted the students to relate to this and think, 'I can do that! I can make that happen.'"
The course was piloted in Winter 2015 by the UC Davis Department of Chemical Engineering and Materials in an attempt to increase enrollment under the Materials Science and Engineering program. Materials science emphasizes the study and application of the properties of solids.
In his class, Castro tells his students a superhero story and explains how that superhero's suit and powers would work under physics.
Jonuhey Ferreira Da Costa, a visiting student majoring in chemical engineering, described learning about Captain America's shield in Materials Marvels: The Science of Superheroes.
"On one of the first days of class, [Castro] talked about Captain America's shield and how it resists force and fire," Da Costa said. "He showed us some of his research and some material that can resist fire, and he even brought it to class and showed us its resistance."
Although the course was initially designed for freshmen and sophomores, this class is open to all years and majors.
Pedro Victor Oliveira, a fifth-year plant science major, enrolled in the class because of his interest in superheroes. He has enjoyed Castro's enthusiasm for materials science and the creative space to think outside of the box.
"[In lecture, Castro] talks about how comics can influence real material and reality," Oliveira said. "A lot of things seem surreal, but scientists are actually working on making them real."
For the course final, students develop their own superhero-themed inventions, such as super-suits or weapons, and apply physics to explain how their inventions could work in reality.
Castro has recognized his students' eagerness to learn more. Fourth-year materials science and engineering major Nicolas De Olivas expressed his excitement for the course.
"It's such a fun way to learn about materials science," De Olivas said. "The professor shows videos and does experiments during class […] His enthusiasm is contagious."
By bringing superheroes from the screen or comic books to the classroom, Castro hopes to continue educating his students in a fun and entertaining way.
"My hope is that these students become creative engineers," Castro said. "I want them to use this class as a mental trampoline to think outside of the box, to think about the impossible and to use their scientific and technical knowledge to understand that what's a little crazy is possible and you can make something new."
Materials Marvels: The Science of Superheroes will be offered during Spring 2016 and is open to all majors.
Written by: Emma Sadlowski – campus@theaggie.org