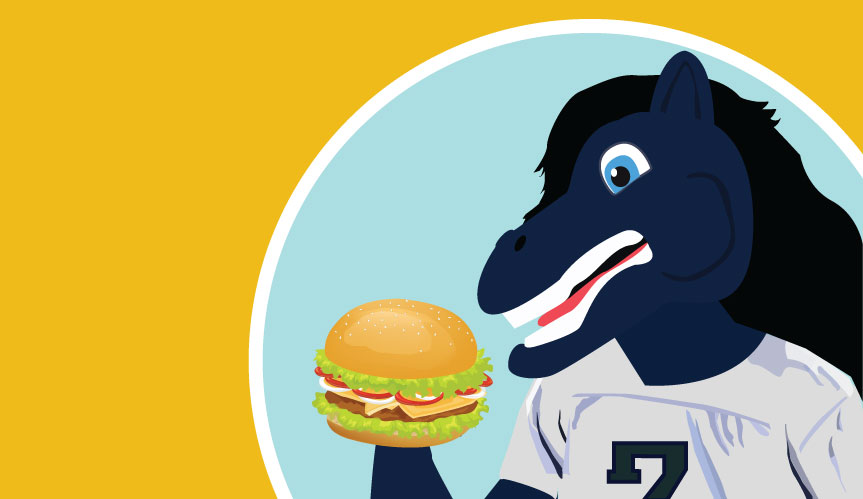 This week we're going to talk about sauce (or as I like to pronounce it, "sowse"). Often, sauces bring flavors to life, help mix two otherwise incompatible flavors or, in more dire cases, mask the bland or unpalatable thing that somehow ended up on your plate. Thanks to Cholula, I've been able to get through some pretty boring pasta dishes I've ordered. Thanks to hoisin, a mediocre Bahn Mi can taste like an Asian deli sandwich. And when I'm eating Mexican food and it's one of those places that charges you for a salsa refill, Tapatio has helped me get through my remaining tortilla chips. But sauce shouldn't always be used like duct tape on a broken rearview mirror. Learn to apply the right sauces, in the right amounts, to the right ingredients, and you might be surprised with the results. Just buy a three-pack of these and start experimenting with putting sauces on everything you eat. Before long you'll know what goes best.
Davis is home to a somewhat diverse selection of interesting sauces. Here are my nine favorite ones to order around town:
I lied. I'm not actually particularly crazy about this sauce, but I know people who live and die by it, so I figure it's worth a mention. This yogurty, homemade sauce might strike your taste buds the way you like. Another sauce related tid-bit about Ali Baba: they put honey and tapatio in their breakfast burritos, which is why they're so delicious.
Taqueria Guadalajara – Brown Spicy Salsa
I'm sure many of you have been to the Taqueria Guadalajara near the Save Mart off Anderson Road and Covell Boulevard. That location is good, but their salsa bar is lackluster. The other location of "Guads" is located in South Davis on Mace Boulevard. It's well worth the bike considering the chips are much fresher and the salsa bar is miles ahead of the other Guads. South Davis Guads has a brown spicy salsa that tastes dark and earthy, almost like mole, but with green onion and cilantro and other fresh chunks to give it a crisp, layered taste. While it's my favorite salsa there, the rest of the salsa bar is also worth checking out.
Zia's Delicatessen – Pesto Mayo
This homemade pesto mayo is one of my favorite sauces in Davis — I usually ask for extra. It's thick and creamy, like mayo, yet fresh and light, like pesto. It'll make you feel dirty (mayo) and clean (pesto) simultaneously. I like to think that after Jesus turned water into wine, he turned the wine into Zia's pesto mayo. Lucky for you, Zia's and Jesus are homies.
El Burrito has a pretty good salsa bar (with an overlooked smoky, dark red salsa), but there's one stand out sauce: the white. El Burrito white sauce is good because you can't even really taste it specifically, your food just tastes generally better with it. It accentuates flavors, makes meats taste sweeter and blends flavors together more cohesively. And because Mexican food is often the same seven ingredients mixed together in various ways, it's pretty much good with anything on their menu.
Shanghai Town – Eggplant Vermicelli Sauce
You'd be remiss not to order the Eggplant Vermicelli next time you visit Shanghai Town. This sweet garlic sauce is not only delicious, but they always give you way too much of it. This means that after you eat the eggplant, you can pour your remaining sauce over rice. It's incredible.
Dos Coyotes – Mango Salsa
The Dos Coyotes mango salsa is the crown jewel of their salsa bar. I usually end up filling up about four containers with various Dos salsas, including an additional two to three containers of the mango salsa. This salsa is extremely sweet with cubes of mango, onion and chopped parsley that add a bright, clear quality to the sweetness. It pairs well with everything from their chips to their wet burritos to their pulled pork nachos.
Mr. Pickles – Baja Sauce / Garlic Sauce
When you order a sandwich from Mr. Pickles, you have the option to get "everything" on it, which includes all your typical sandwich toppings plus their scrumptious garlic sauce which is rich and slightly creamy. I recommend the "Summer Love" sandwich as it comes with baja sauce and you can add garlic sauce. The combo is sensational.
La Pinata – Habanero Salsa
It took me a while to notice this salsa because it's in one of the smaller salsa containers and has a bright orange hue that doesn't look overtly appealing. But it's the best salsa there. Not for the faint of tongue, this salsa is marked "very hot." As you struggle under the heat of this sauce, you pick up the subtle smoky flavors of the habanero peppers. It's for all you heat-seekers.
The Dumpling House sauce is 50 percent of the reason why this establishment is so good. That is, the dumplings would not be the same without the sauce, and the sauce would not be the same without the dumplings. The two match perfectly together, intertwined in holy fried matrimony. Whatever is left of this hyper-tangy, yet viciously sweet sauce is worth taking to go for your next stir-fry or potsticker sesh.
JONAH VERSMAN was recently awarded an honorary degree from UC Davis' non-existent culinary program. He can be reached at jiversman@ucdavis.edu.