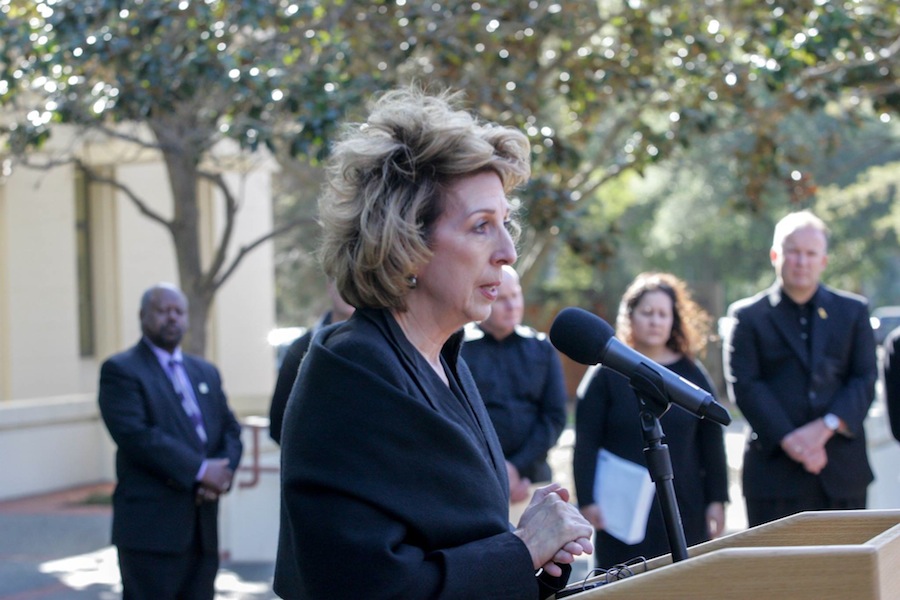 Katehi under fire for accepting roles on two for-profit companies, DeVry Education Group, John Wiley & Sons
UC Davis Chancellor Linda P.B. Katehi has stepped down from the board of the DeVry Education Group, a for-profit company currently being sued by the Federal Trade Commission (FTC), after facing criticism from Assemblymember Kevin McCarty (D-Sacramento) and public interest groups.
Katehi, who was appointed to the board in February, would have received $70,000 per year for this position. According to The Sacramento Bee, Katehi did not receive approval to serve on this board from UC President Janet Napolitano before accepting the position, as protocol required.
"Chancellor Katehi receives a taxpayer and tuition-funded salary of $424,360," said McCarty in a statement calling for Katehi to resign from her role as chancellor. "It is unseemly for the chancellor to be moonlighting side deals to fatten her bank account, especially when it runs contrary to the interests of our students."
The Bee also recently revealed that Katehi received $420,000 in income and stock as a board member for the textbook publishing company John Wiley & Sons from 2012 through 2014.
"Publishers are gouging students for the cost of textbooks," McCarty told The Bee. "The optics of this are horrible."
Katehi released a statement on March 4 addressing both the DeVry board and John Wiley & Sons board controversies.
"I take my responsibilities as chancellor of UC Davis, and to the entire University of California, very seriously and sincerely regret having accepted service on boards that create appearances of conflict with my deep commitment to serve UC Davis and its students," Katehi said in the statement. "I have resigned from the DeVry board and intend to donate all the stock proceeds I made from serving on the John Wiley & Sons board to a scholarship fund for UC Davis students. I look forward to continuing to serve the UC community."
In response to these events, the UC Davis Student Workers Union is leading a Fire Katehi protest at the Memorial Union on Friday.
Written by: Alyssa Vandenberg – campus@theaggie.org