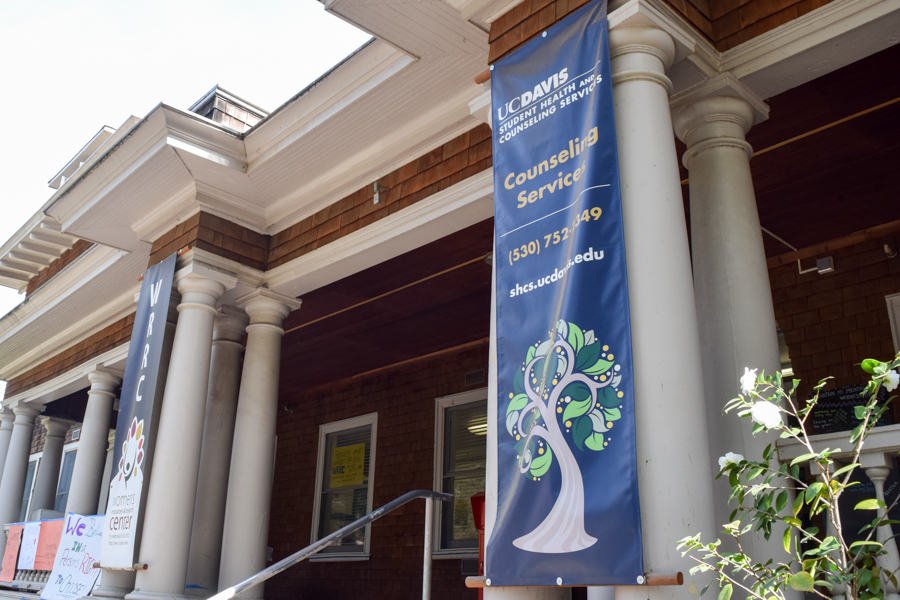 An average score of a C was attributed to all nine UC campuses
The University of California Student Association (UCSA) recently conducted a mental health evaluation at all nine of the UC campuses. Each campus was graded on an A through F scale, based on questions that relate to accessibility, diversity of staff and outreach to students.
"UCSA developed a rubric of questions, and we sent it to our Counseling and Psychological Services directors for them to fill it out," said Sam Alavi, external vice president of UCSA. "We augmented our data by reaching out to students too, so that we could capture the entire picture of what services we offer, not just what we are on paper."
UC Davis received the highest evaluation score of all the UC's with a B-, while UC Merced received the lowest score, an F+.
"There's a lot we are doing well with our counseling services," Alavi said. "[Counseling Services] have a strong presence on campus, the program is supported and our Community Advising Network program is strong. However, there are some pretty big gaps in terms of wait times and diversity."
Alavi, along with her cohorts at UCSA, attempted to get a holistic view of each of the universities' mental health programs, surveying both students and faculty.  
"Almost everyone we talked to had interacted with counseling services in the past, or worked in areas on campus where they often referred students to counseling services or heard feedback from students," Alavi said.
Sarah Hahn, director of Counseling Services at UC Davis, has said that the university is constantly improving its mental health services by increasing staffing and adding new positions.
"As a campus, we all need to do our part to provide an environment that encourages stable mental health and have services ready for students who are struggling," Hahn said. "We have so many units, inside and outside of student affairs, who are partnering with us to create a community of prevention and an ever vigilant safety net for students in crisis or despair."
Although the university did receive the highest score of all the UC's, Hahn said that the partnership between students and mental health services will continue to improve.
"We welcome the perspective of our students and accept our given grade as a valid symbol that there is work yet to be done," Hahn said. "We will get there in partnership with our students, and with the support of our whole campus."
Diana Davis, clinical director of Counseling Services at UC Davis, views mental health as an ongoing challenge for the university.
"We'd like to be accessible, so we appreciate that the students here see us as a B-," Davis said. "I think it's realistic to say that campus mental health services always has been less than what we need, but it's always going to be challenging to have every service for every need."
Davis mentioned that mental health services are available for students in different capacities through appointments, urgent care and even a 24-hour phone line.
"I think what's helpful for students to know is that mental health services are on this campus," Davis said. "Student health and counseling services are available to them on an appointment or an urgent care basis."
Written by: Nick Griffen – campus@theaggie.org