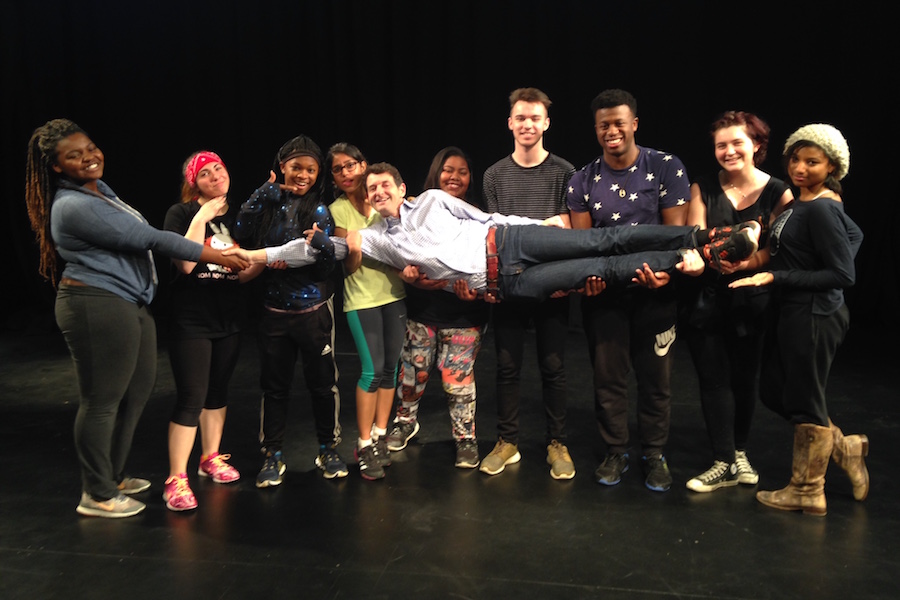 Greg Pierotti's play explores the death of Freddie Gray through personal narratives
Playwright and director Greg Pierotti's performance piece B More will premiere at Wright Hall's Arena Stage on March 11 at 7:30 p.m. B More focuses on different perspectives on the death of Freddie Gray, a young African American man who was killed by Baltimore police in April 2015. The circumstances surrounding his death launched a series of anti-police brutality protests in Baltimore and across the United States.
Greg Pierotti describes his piece as a factual narrative based on a collection of stories that reveal greater insights into issues of race in the United States.
"On its surface, the play, constructed from the actual words of Baltimore residents whom I interviewed over the summer, recounts the narrative of Freddie Gray's arrest and death and the ensuing street protests," Pierotti said. "But the play in fact retells these stories to conduct a deeper investigation into the trauma of race relations in the United States. We are also investigating the question of authorship, representation, ownership and spatial politics in the piece."
The cast of B More is comprised of students from a variety of backgrounds, including some first-time actors. For Gabriel Johnson, a fourth-year economics major, B More marks his first foray into acting. His willingness to get involved with the production stemmed from wanting to give a voice to his community.
"I wanted to get involved because I wanted to ensure my community's story was being told to the best of its abilities," Johnson said. "Often black stories are erased or commodified in order to serve the larger public, and I wanted to have a direct hand in how the play was portraying our community, especially during a time where the violence against us is so readily available now."
Jasmine Washington, a second-year theatre and dance major, will be playing three different roles in the play. Washington explained that the piece is particularly significant to the UC Davis community because of the recent hate crimes that have taken place on and around campus.
"I think being in this production while these clear signs of anti-Blackness were being made on our own campus made this play feel so much more relevant and necessary. It made this feel more universal," Washington said. "This isn't just a problem in Baltimore, it's a problem that our entire society needs to address."
B More promises to be a thought-provoking and community-building piece, full of emotion and cultural relevancy. The production is slated to run from March 11 until March 13, with shows at 7:30 p.m. each evening as well as a 2 p.m. matinee show on Sunday. Tickets are a $5 suggested donation and can be purchased at the door. For more information please visit the Facebook event page.
WRITTEN BY: Sara Williams – arts@theaggie.org