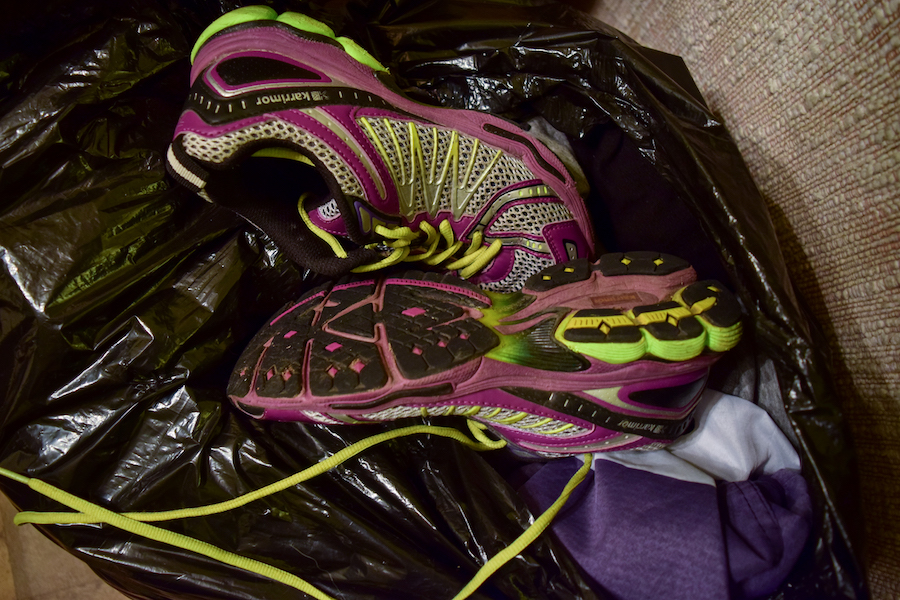 Each fall, hundreds of freshmen enter campus with the expectation of playing Division I (D1) athletics. Some will go on to live their dream of playing college sports, others will have prolific collegiate careers and even fewer will move on to compete at the professional level.
These tales of triumph are well documented by this newspaper and many others, but rarely do people focus on the athletes who don't make it, a much larger portion of our student population. What happens to those athletes who sign a Letter of Intent and competed at the highest collegiate level, but for one reason or another are unable to finish out their college days with priority registration?
Like many other high school athletes, I once had D1 ambitions as well. I wanted what all aspiring college athletes wanted: access to the athlete-only gym, early pass times and most importantly, one of those backpacks that all the Intercollegiate Athletics (ICA) students get. The only thing standing in my way was a substantial lack of athletic talent, compounded by back-to-back shoulder surgeries that eventually forced me to settle for the life of a club sport athlete, or more commonly known, a NARP (non-athletic regular person).
For former athletes who start at the ICA level and then find themselves forced to adjust to life as a NARP, the transition can be far more challenging. I spoke to various D1 retirees who explained their transition away from college athletics and toward the life of a normal UC Davis student.
Second-year communication major Hannah Friel, who once wowed crowds in the Aggie Stadium as an attacker for the women's lacrosse team, now plays club lacrosse and enjoys the extra time in her schedule since hanging up her cleats from the top level.
"When I got an offer, I was really excited because I loved [UC] Davis, regardless of athletics," Friel explained. "I feel like if you commit to a school just based on a sport, there are so many unknown factors that might happen — you might get injured or the coaching staff could change or some other unforeseeable factor could happen. And if you're stuck in a school where you can't play the sport you committed to, you have to think of your happiness outside of the sport."
For athletes who are accustomed to spending the majority of their time each week dedicated to their sport, adjusting back to life without sports can be a major challenge. Second-year communication major Summer Stamates, who played defense for the women's soccer team last season, explained her experience in transitioning away from soccer.
"Initially, it's hard to redefine yourself as a non-athlete, but life without athletics opens up a whole new world of opportunities," Stamates said. "Without soccer, I was able to join a sorority and expand networks with friends, internships and studying abroad which would have never been possible before."
For many athletes like Stamates, the rigorous demands of practice schedules, team meetings, workouts and games can make sports feel more like a job. The constant demands placed on D1 athletes can burn them out and push many away from the game they once loved so passionately. And although all athletes are forced to stop competing at some point in their lives, those who stop in college often eventually return to enjoy their sport in different ways and at different levels.
"I've realized that soccer will always be a passion of mine and something that I enjoy doing," Stamates said. "And even though I'm not playing to compete anymore, I can still get the thrill out of the game by just going out and kicking the ball around."
Other athletes, such as third-year economics major Connor Ryan, an ex-water polo phenom and high school Offensive Player of the Year, found a need to compete at high levels almost instantly after retiring from the D1 level.
"I stopped playing because I was too much of a savage," Ryan said. "So now I play at the club level and just stomp on fools."
Ryan, who scored 64 goals last season for the UC Davis men's club water polo team, has done just that, finishing both of the past the two seasons as a top scorer.
The ex-D1 athletes live among us. And apart from dominating the rest of the student population in intramural sports, you probably don't recognize them around campus. They have climbed to the top of collegiate sports and transformed back to the life of a normal student, finding ways to replace the benefits and thrills of college athletics with some of the other countless opportunities offered around the UC Davis campus.
Written by George McConnell – sports@theaggie.org