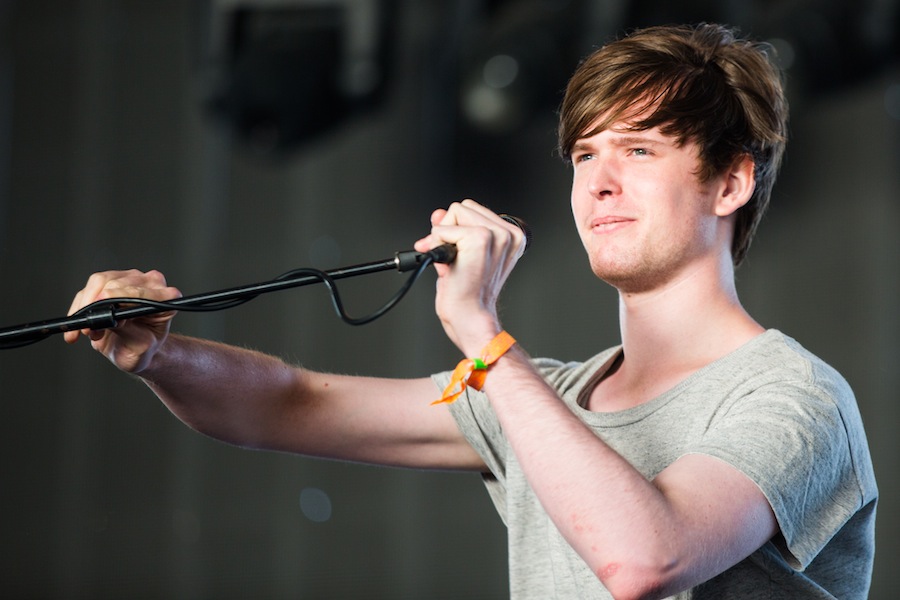 Five unique takes on already great sounds
In order to avoid unattainably high expectations, it is within all of our best interests to abandon the idea of "new quarter, new you." However, thanks to the sunshiny beauty and upbeat environment that is Spring Quarter, the phrase "new quarter, new music" remains exceptionally applicable.
In fact, starting fresh has an appeal even musicians can't withstand; genuinely well-done samples and remixes are, though a rarity, something everyone can enjoy. But of course, with every reworked sound comes the inevitable debate over which is better: the original or the remix. Unlike last quarter's grades, however, the older, original versions aren't necessarily something to be desperately forgotten. Better yet, let me save you the trouble (and the debate that might just push that teetering friendship over the edge) with a list of originals and samples that both happen to be worthy of your attention.
And with that, enjoy these remixes — and their similarly great originals.
Original:

"Show Me Love" by Hundred Waters
            Remix: "Show Me Love (feat. Chance the Rapper, Moses Sumney and Robin Hannibal ) [Skrillex Remix]" by Hundred Waters
Discovering stripped down a cappella tunes with perfectly harmonized vocals by bands that, frankly, don't normally sing anything by the Italian definition of "without instruments," is a more frequent occurrence than one would imagine. This track (along with Walk the Moon's "Iscariot" and The Rescue's "My Heart With You") has been refreshed with the help of a few other musicians, including Skrillex, Chance the Rapper and Moses Sumney. It's almost incomprehensible that this late night Unitrans track could somehow transform itself into something that will eventually cross over into a Picnic Day playlist. Yet somehow, it has.
     Original:

"Weight in Gold" by Gallant
Remix: "Weight in Gold — Ta-ku Remix" by Gallant, Ta-ku
Christopher Gallant's smooth R&B synths and Sam Smith falsetto launched his single "Weight in Gold" to sudden acclaim. The song has become so frequently remixed that Gallant soon after released an entire EP worth of mixes. Ta-ku, the talented and underrated musician known for his artistic collaborations Songs To Break Up To and Songs To Make Up To, remasters Gallant's single with an ease and nonchalance that can be attributed to the hushed vocals, emphasized percussion and that semi-frustrating delayed drop in the chorus. Nonetheless, it does exactly as it should. Ta-ku paints the song in stylistic overtones while maintaining the integrity of the original.
     Original:

"Youth" by Daughter
        Sampled Version: "Lonely Lullabies" by Kweku Collins
Best known for her softer rock sound backed by hushed vocals and haunting lyrics, "Youth" is one of Daughter's most well-known songs. Less well-known and obvious, however,
is upcoming Chicago hip-hop artist Kweku Collins' rendition of this track. By merely repeating the original's introductory chords and being armed with a sound that resembles the rock/rap duo Aer, Collins should win many over with his Friends references and "sympathetic bars necessary for humid, rainy, lonely July nights," according to an interview with Passion of the Weiss. His use of sampling in this track, combined with the ingenuity of his new single, "Death of a Salesman," marks him high on the list of ones to watch out for.
     Original: "Slow Motion" by PHOX
        Remix: "Slow Motion (Sylvan Esso Remix)" by PHOX, Sylvan Esso
The alternative, folk-influenced band PHOX manages to succeed in both incorporating an oboe solo in a track dominated by heavy drums and keyboard (and somehow not resulting in my laughter), and becoming the only other successful band to originate from Wisconsin — after Bon Iver's Justin Vernon, that is. Though they have only released a single album, their live shows are abundant (see their NPR Tiny Desk concert here). The contrast of their sound and the sound of electro-pop duo Sylvan Esso is exactly what makes the remixed version so unexpectedly enjoyable. What makes it unique, however, is in its simplicity; Sylvan Esso breaks down the original's catchy melody, only to piece it together again over the faster paced, abstract sounds that are so characteristic of their own style.
     Original:

"Retrograde" by James Blake
        Sampled Version: "Kaleidoscope Dope" by Matt Easton
James Blake's eery introduction to "Retrograde," a rhythm mimicked by humming and off-kilter synths, creates a sense of mystery and anxiety. Rapper Matt Easton manages to not only entirely flip the original's tone, but also add some classy upright bass. His rendition of the repetitive humming, however, is not quite as cryptic as Blake had probably intended. Despite this, Easton's ability to sample something as simple as a few bars of Blake's masterful hums says a lot about the creativity put into making the old, once again, new.
If only it was this simple to read and arrange this week's influx of syllabi. Alas, welcome to Spring Quarter.
WRITTEN BY: Ally Overbay – arts@theaggie.org