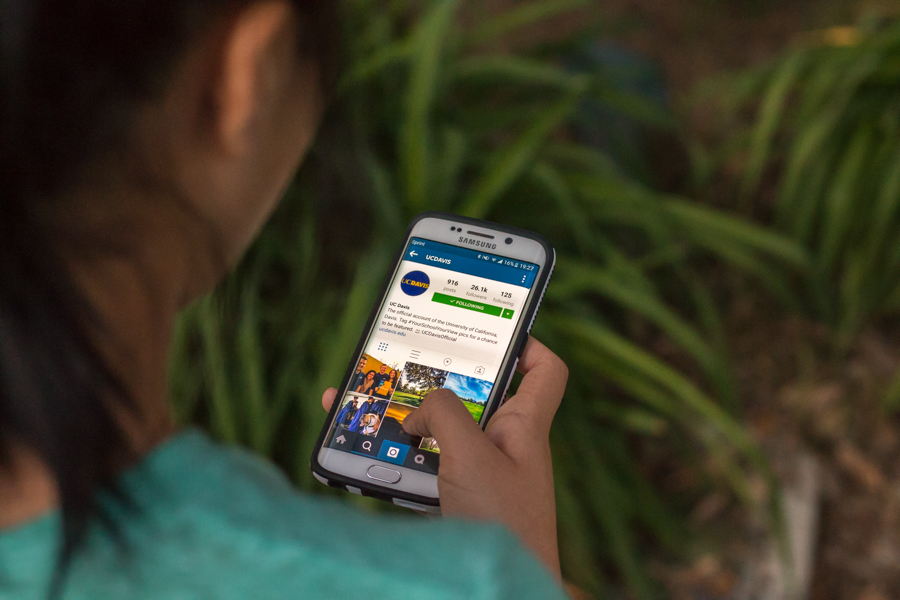 Five Instagram accounts that will make your feed more interesting
Whether you're a first-year or a graduating senior, here are some Instagram accounts that every UC Davis student should follow.
  

UC Davis Study Abroad: @ucdavisabroad
The UC Davis Study Abroad account consists of photos from students who have studied abroad with campus programs. Each photo captures a moment from students' study abroad experiences while also featuring various cities from around the world. Whether you're a student who's interested in studying abroad or simply someone who enjoys traveling, @ucdavisabroad is sure to increase your wanderlust.
  

UC Davis Student Life: @ucdavis_studentlife
The UC Davis Student Life account shows peeks into the day in the life of a student. Different types of photos featured include yummy food, beautiful nature, animals around campus and students themselves. What makes @ucdavis_studentlife especially unique is that not all the posts are "typical" UC Davis photos — as you see about a dozen squirrels a day without even logging onto social media, might be a nice break.
UC Davis Arboretum: @ucdavis_arboretum
The official UC Davis Arboretum and Public Garden account is a must-follow for all nature and plant lovers. With a plethora of photos showing bright flowers and trees, the account is sure to brighten up your feed every day. In addition, @ucdavis_arboretum also features photos of various events, such as monthly plant sales and the outdoor reading program.
  

UC Davis Aggies: @ucdavisaggies
The official UC Davis Athletics Instagram account includes videos of games, pictures featuring specific athletes, as well as final scores from certain matches. If you want to stay in touch with sporting events around campus, follow @ucdavisaggies and keep up to date with the best athletics on campus!
  

UC Davis: @ucdavis
Last but not least is UC Davis's official Instagram account. With over 25,000 followers and almost a thousand posts, the account's pictures and videos showcase what the campus is all about. From some of UC Davis's most popular aspects such as the Arboretum, the ASUCD Coffee House, the egg heads and water towers, @ucdavis has got it all. This is a great account for new students in particular since it gives a glimpse of what Davis is really like.
Written by: Jacqueline Chu – features@theaggie.org