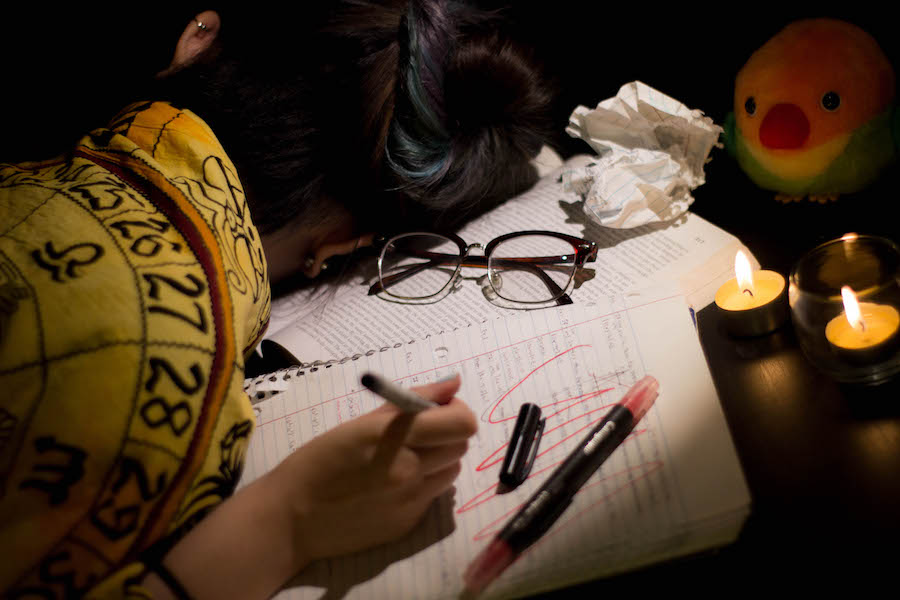 Student Health and Wellness Committee raises awareness about mental health.
Each quarter, ASUCD's Student Health and Wellness Committee (SHAWC) promotes student health and wellness with events and initiatives created to help students find a healthy and happy academic life. During Winter Quarter, SHAWC kicked off the "Mental Health Monologues" to promote mental health through an unconventional platform.
"The committee is interesting because we aren't given a script of things to do — we were chosen because we care about the health and wellness of students," said chair of SHAWC and fourth-year biochemistry and molecular biology major Sam Bhatnagar. "We think we can help spread that message to others so one of the big facets that we focused on in Winter Quarter was mental health."
Mental Health Monologues is a project aimed at overcoming the stigma that surrounds mental health and creating a forum to discuss topics in the mental health realm.
"We want people to feel comfortable in sharing their stories," said committee member and fourth-year neurobiology, physiology and behavior major Aman Arora. "The hope is that by us sharing other people's stories, people can say 'oh me too' and kind of join in on this discussion."
This specific project follows the format of the famous blog and book Humans of New York (HONY), which displays a picture of a person followed by a quote. Every Friday, SHAWC uploads a new photo on its Facebook page.
"They really tell people's story in a unique way and the picture really helps facilitate it," Bhatnagar said. "The picture is really a reflection of the words and the words are a complete reflection of the picture. It's something that's easy to digest and the message can stick with you."
To gain participants and support, SHAWC reached out to multiple mental health organizations on campus, including Active Minds, National Alliance on Mental Illness (NAMI) and Out of The Darkness.
"We wanted to go to people that we know are very interested in mental health," said committee member and third-year neurobiology, physiology and behavior major Katianna Chang. "We've also reached out to clinics and friends that are interested [but] really, it's open to anyone."
Through these efforts, SHAWC hopes to reach people who are dealing with a variety of mental health issues.
"Mental health encompasses really simple things that students go through and it also encompasses really severe things, so we reach out to a lot of people," Bhatnagar said. "You just have to be willing to share a story. If you have something to say, we're there to listen."
According to Bhatnagar, one of the inspirations for this project came from the wide use of social media across college campuses. Additionally, Bhatnagar drew inspiration from schools like UC Berkeley and UCLA who are currently involved in similar projects.
"Everyone is on their phones all the time now," Bhatnagar said. "We thought 'how do we reach out to people and try to spread a message?' and we thought social media [was] one of the best platforms."
In the future, SHAWC hopes to continue this project, while promoting work on new projects for health and wellness. In the spring, SHAWC will host Wellness Week to ensure students' physical and mental health is still at the forefront of the campus' priorities.
"We're just here to spread different facets of health and help people get connected to the resources that are already on campus — that's our biggest goal," Bhatnagar said. "Whether it's Mental Health Monologues or Wellness Week or […] collaborations — it's all working towards getting other students to realize what's out there that they can utilize, how they can do it or why they might need to."
Written by: Fatima Siddiqui – features@theaggie.org