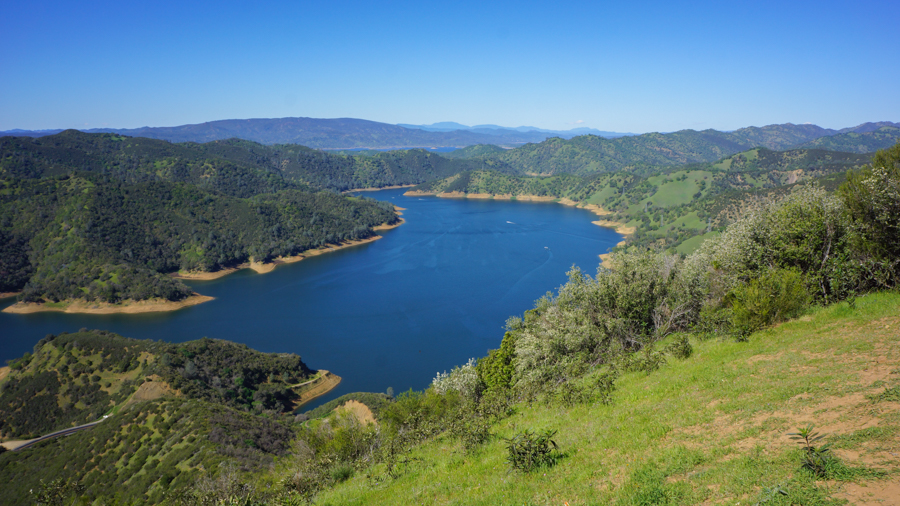 Two hikers forced off trail by suspect brandishing handgun
Two women fell victim to an alleged crime while hiking on Saturday, March 26 at UC Davis' Stebbins Cold Canyon Reserve in the unincorporated Solano County, near Lake Berryessa.
The women, aged 18 and 59, set out for a hike around 3 p.m. At some point during the hike, a man approached the victims and revealed a handgun. The suspect forced the two women off the path and into a more secluded area.
At gunpoint, the suspect allegedly assaulted one of the women and ordered them to give him their money. He then proceeded to flee on foot in an unknown direction.
The women described the suspect as a Hispanic or Latino man in his mid-20's, approximately 5-foot-5 to 5-foot-6 with short black hair and possibly a light mustache. He spoke broken English with a heavy accent. He was seen wearing a burgundy shirt, black pants and grey and white tennis shoes at the time of the alleged attack.
Solano County Sheriff's deputies are investigating the case and have reason to believe that the man may live in the nearby area; they caution all hikers to always be aware of their surroundings and to hike in groups.
Anyone with information regarding this on-going investigation is encouraged to contact Detective Hendrix of the Solano County Sheriff's Office at (707) 784-7058. Any callers wishing to remain anonymous are urged to call Crime Stoppers at (707) 644-7867.
The reserve remains closed to unauthorized personnel due to wildlife preservation and safety concerns sustained last July. The trails and wildlife encountered excessive damages by the Wragg Fire but is expected to reopen sometime this May.
Written By: BIANCA ANTUNEZ – city@theaggie.org