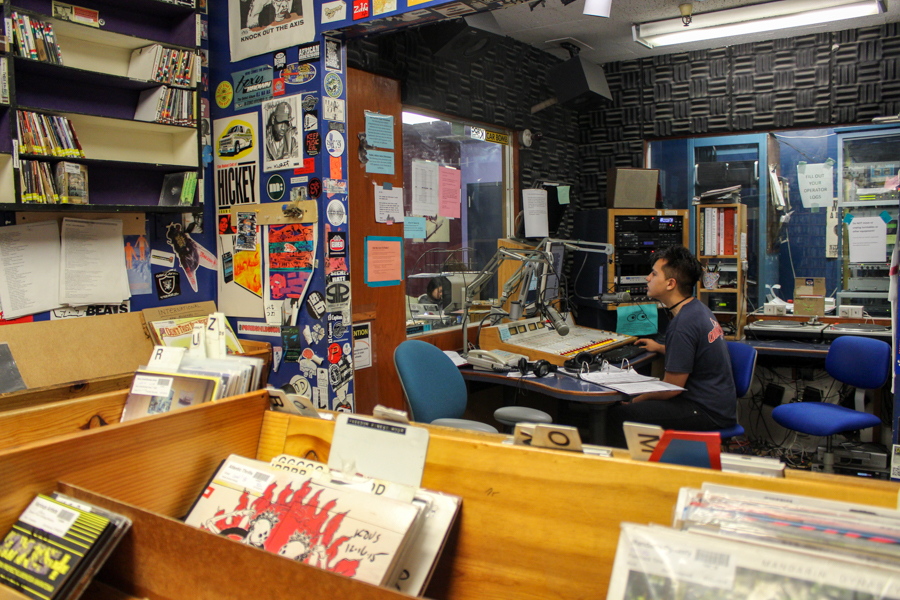 Let the soothing sounds of a stranger's cough lull you to sleep
The library, or the "lib," as many refer to it, is a soothing environment for students to study. Some claim it's permeated with "stress pheromones," "not enough plugs" and "loud, uncomfortable chairs." We have no idea what those people are talking about.
KDVS, UC Davis' student run free-form radio station, also has no idea what those people are talking about. Starting in spring, they will host a new radio show set to run from 2 to 6 a.m. daily (nightly? whatever) featuring the best library sounds.
The songs they've prepared so far are as follows: chip bag crumpling interspersed with backpack zipping, gentle coughing with light chair leg scraping and furious typing with a dabble of a person loudly chewing baby carrots.
Julian Egbert, the show's lead DJ and a third-year peace and justice major, calls this new program "The Profound Silent Sound," or TPSS for short.
"We think this new show is really romantic," Egbert said. "You can listen with your boyfriend, girlfriend, your girlfriend's girlfriend, cat or even a really big pillow. Just grab something and hold onto it and let the tiny noises wash over you."
Dylan Michaels, a second-year religious studies major, is the genius who makes these transcendent songs. He had this to say about his process:
"I mean, it's not that hard," Michaels said. "Basically I just take an object, say a chip bag, and I hold it in front of the microphone and gently rumple it with my hand. Sometimes my hand cramps up, but other than that it's pretty easy."
We wonder: Is this just a new hipster trend, like "eating healthy" or "caring about the environment"? Or will people actually listen?
Egbert and Michaels hope it won't just be a fad. But they also told me they recycle (gross).
We can't wait to hear these groovy new songs! Remember to tune in Spring Quarter to TPSS at 90.3FM, and don't forget to hug something — although please ask permission first. Even of your cat.
ALEX GUZMÁN would like to let you know that a third person does not write these away lines. ALEX writes them like this because, well, she's not sure why. You can reach her at almguzman@ucdavis.edu and on Twitter @cactasss where she tweets hilarious nonsense. You should follow her. Please.