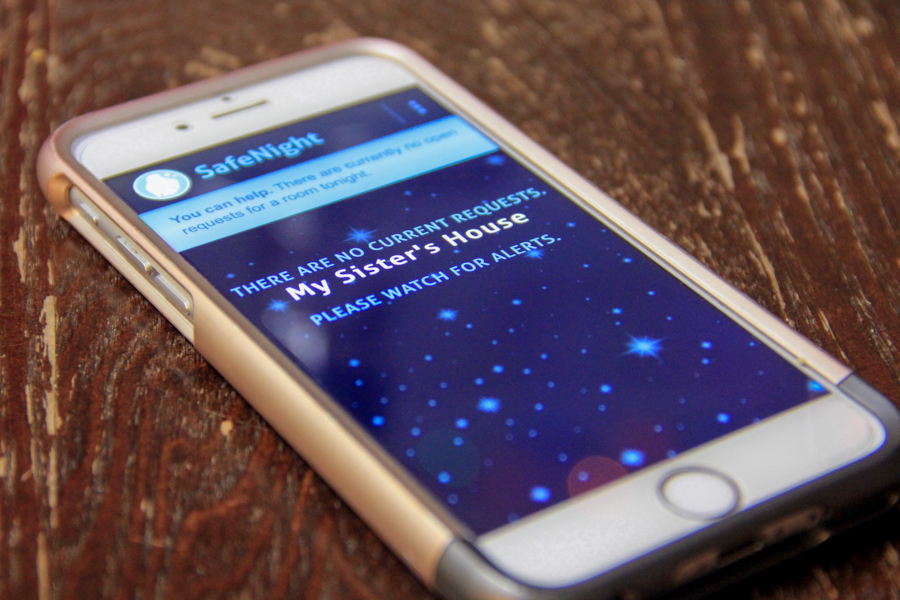 Sacramento nonprofit agency implements Safenight app
Opening Doors Inc., a Sacramento nonprofit dedicated to assisting underserved populations in finding economic and social opportunities, recently signed up with the Safenight app and uses it as a resource for local human trafficking and domestic violence victims in need of a safe shelter.
Safenight was launched in April 2014 through TechSoup Global. The app currently has 33 participating organizations with 848 registered donors. So far, it is active in California, Colorado, Texas, Iowa, Massachusetts and New Jersey.
"[Safenight] is designed to be able to find more shelter faster for human trafficking and domestic violence survivors," said Marnie Webb, CEO of Caravan Studios, a division of TechSoup Global.
The app allows organizations to send notifications to registered users, requesting donations to cover the cost of shelter for survivors.
"When there is no shelter available, organizations that are participating in the program can send out a request that goes to the Safenight app, allowing regular people, people like you and I […] to get a notification and pay for a hotel room for a person who is in need for a safe place to stay," Webb said.   
Opening Doors Inc. uses the app in the same way, sending requests for donations when a survivor is in need of shelter.
"Frequently, shelters are full or a shelter that maybe has room, we can't place the trafficking survivor there because maybe it is near where their trafficking situation was," said Michele Beyer, communications and development specialist at Opening Doors Inc.
Leilani Kupo, director of the Women's Resources and Research Center at UC Davis, said that Opening Doors Inc. is continuously doing great work for survivors, but there is more to be done in terms of outreach.
"These organizations do a phenomenal job in advertising and getting the word out and community outreach and yet there are still people who don't know," Kupo said.   
Innovations such as Safenight and the organizations that work with survivors are leading the fight against human trafficking and domestic violence. For more information on how to download the Safenight app, visit their website.
Written By: Mashal Ayobi – city@theaggie.org