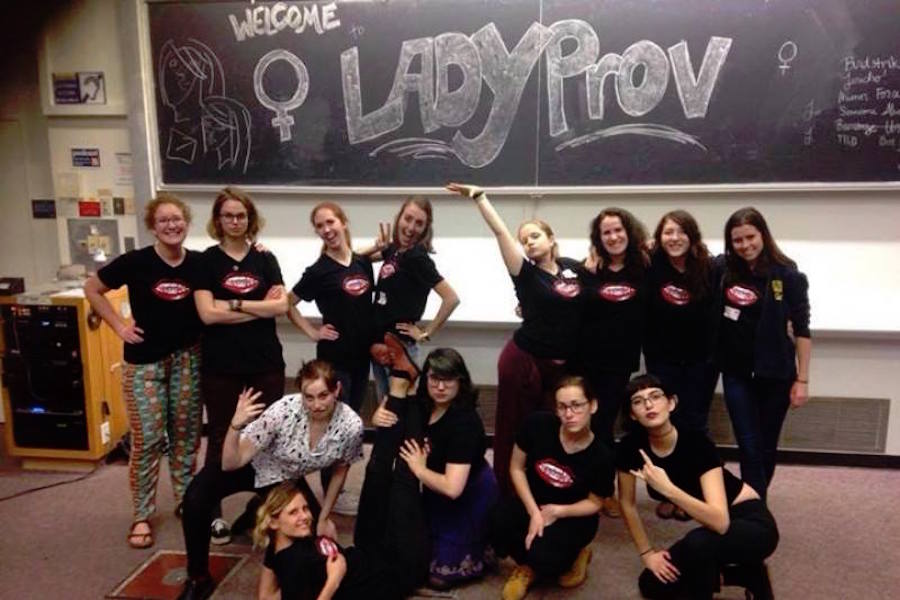 Birdstrike Theatre to host feminist improv show
In Birdstrike's next improv show, Ladyprov II: Return of the Feminist, female-identified improv performers from all over California will crush the patriarchy, rescue their friends from Douchebag the Frat, restore freedom to the galaxy and, obviously, make the audience laugh. This improv show will be held on Saturday, April 9, as part of the day-long Ladyprov festival.
"The style of improv that we do is long-form," said Sarah Lloyd, a fourth-year chemistry major and self-proclaimed supreme matriarch of Birdstrike. "The humor is based more on characters and relationships and settings rather than sitcom-y jokes."
Improv performers from other universities and from the Sacramento Comedy Spot will also be performing.
"It'll be a really interesting show," said Jess Tierney, a third-year environmental science and management major and treasurer of Birdstrike. "All of these people haven't performed together before, so it'll be a very new, exciting dynamic."
The festival will begin with the improv performers attending workshops to learn how to prevent discrimination in their respective groups. Then, at 8 p.m., all the festival attendees will put on an improv show. Lloyd came up with the idea about a year ago when a group of female improv performers took what they called the "Ladyprov picture" after an improv festival.
"I wanted to do an improv festival that was specifically for women and femmes in the improv community because we are traditionally an underrepresented group in improv," Lloyd said. "[In the workshops] we'll be talking about what it's like to be a woman in comedy and how to combat sexism on stage and make sure that misogyny and sexism don't make their way into our scenes."
Brandon Norris, a former Birdstrike member and a class of 2014 graduate from the UC Davis creative writing master's program, believes that this event is important because it brings attention to the problem of sexism in improv.
"I've had so many female friends and partners in improv and I've seen horrible, devastating effects of people getting pigeonholed into roles of sisters and mothers and wives," Norris said. "Women often get pushed into these roles that are following, even onstage, in this medium that's supposed to be about listening to other people and sharing the stage."
The show will be held at 8 p.m. in Kleiber Hall. Tickets are a five dollar suggested donation and can be purchased at the door. For more information about Ladyprov and Birdstrike, check the event on Facebook and like Ladyprov's page.
WRITTEN BY: Sofie Bates — arts@theaggie.org