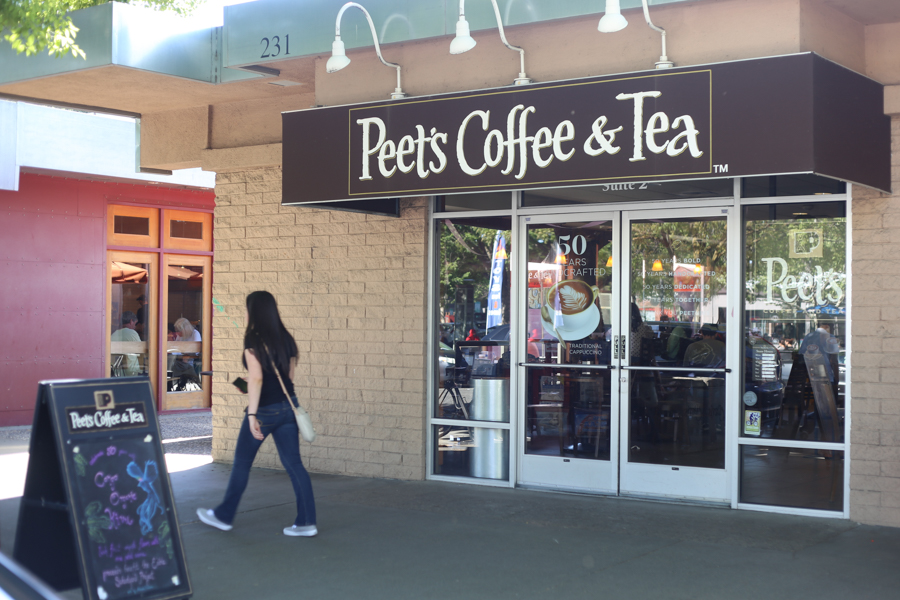 Vandal threw bricks into windows of five Davis coffeehouse locations
The Davis Police Department (DPD) is conducting an investigation on a series of vandalisms that occurred at five Davis Peet's and Starbucks locations around 3 a.m. on March 22. At each location, the vandal threw small bricks into the windows of the shops, causing shattered glass to fall into seating areas.
According to an employee at the downtown Peet's location who chose to remain anonymous, glass shattered through the store as far as the condiment bar toward the back of the store. However, no employees were in the building when the incident occurred.
According to Fox 40 Sacramento, the vandal targeted three Starbucks locations and two Peet's locations within a span of about five hours. The Peet's on Covell Blvd. was the first shop to report the incident, calling the DPD at 3:08 a.m., according to a crime report released by the DPD.
"It's uncommon that we have that many vandalisms against one type of target. It affected private business, and we don't want to see that happen, and we don't tolerate this in our community," said Lieutenant Tom Waltz of the DPD in the Fox 40 report.
The two Starbucks locations on the UC Davis main campus were not targeted.
The DPD is asking anyone with information on the incidents to report it to the department at (530)747-5400.
Written By: CAROLINE STAUDENRAUS – city@theaggie.org