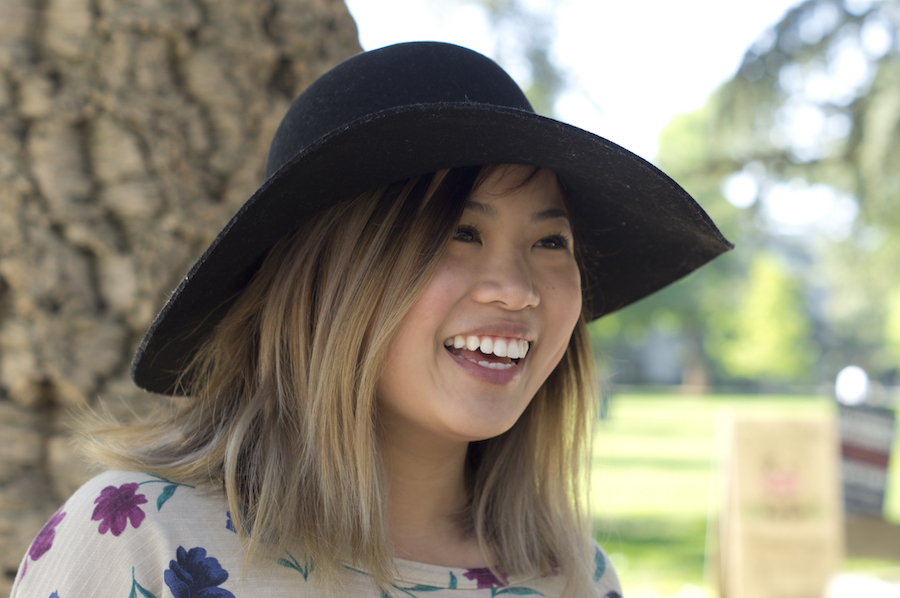 Thrifter for life
Emma Cao, a second-year human development major, has a fresh and unique style. She finds her inspiration all around her. One of her favorite hobbies is thrifting, a pastime that helps her find a lot of her fashion inspiration. Her style depends on her mood of the day and allows her to express herself. Cao is ready for spring so she can show off her unique style.
ASW: What is your style inspiration?
Cao: I get my style inspiration from everywhere. At school, I see how people dress and I look on Tumblr and Instagram. Even little things like how
I feel [influence my fashion]. For example, if it's a happy day, I'll wear a dress.
ASW: Do you have any role models that you look up to in fashion?
Cao: Not really. Whatever I like I try to incorporate it in how I dress. How I dress is a form of expression for me. Something I live by is, "if you look good, then you feel good, then you do good."
ASW: What style advice do you have?
Cao: Be yourself and stay true to yourself. Don't be scared to try new things. Just wear what you want and what makes you happy because at the end of the day that's all that matters — it's what you're wearing, not what anyone else is wearing.
ASW: Do you have any favorite brands?
Cao: I don't really shop by brands, I just buy whatever I like. I'm really into thrifting, it's a fun hobby.
ASW: Do you have a go-to outfit?
Cao: Just a simple shorts and a T-shirt when I'm running late for class or something.
ASW: Where did you get your clothes from?
Cao: My hat is from Forever 21, my dress is from a thrift store, and my shoes are from Charlotte Russe.
WRITTEN BY: CaraJoy Kleinrock – arts@theaggie.org