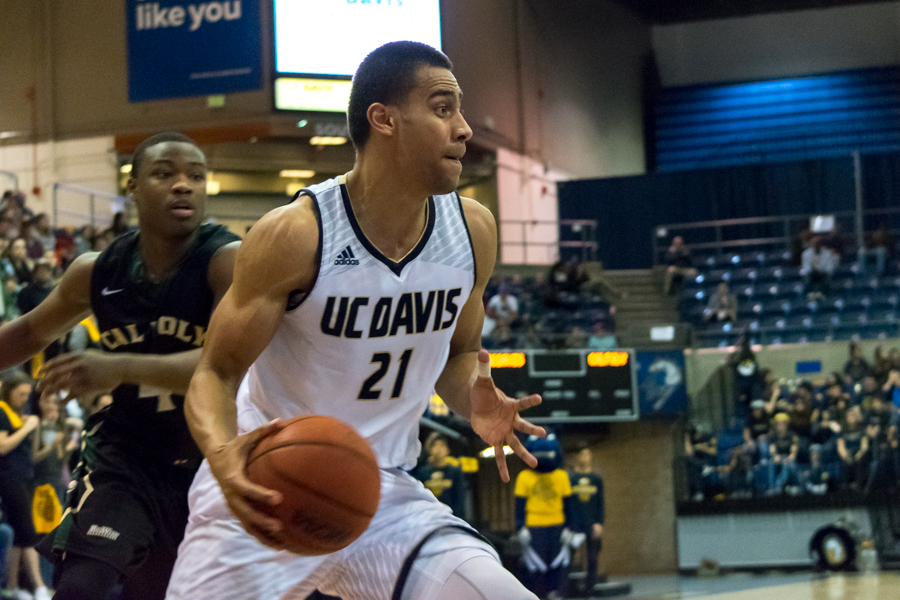 Senior forward Josh Fox has seemed to sit in the backseat of his basketball career until joining the UC Davis men's basketball team. The talented men's basketball player played for UC Riverside immediately following his 2012 graduation from Sacred Heart Cathedral Prep in San Francisco, then took a
detour after his lone season with the Gauchos to play for City College of San Francisco before finally finding a home at UC Davis.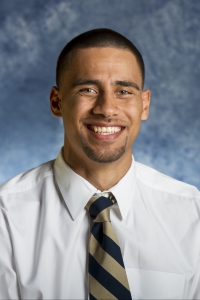 Fox was awarded Player of the Year when attending Sacred Heart Cathedral Prep, but basketball was not the only thing he took with him upon graduation. The 6-foot-6 man continues to attend church regularly every Sunday, here in Davis at Newman Catholic Center.
His lone season at UC Riverside consisted of a 22-point career high and a career high four assists, leading the Gauchos in rebounds in only games and managing to rack up three double-doubles.
Shooting .372 from three and .466 from the floor at City College of San Francisco, the senior aided in their 28-game winning streak, and the Rams were later ranked No. 1 in the California Community College Athletic Association after their appearance in a regional championship.
Finally, Fox transferred to UC Davis and was more than ready to play in the 2014-15 season. Coming off the bench in nearly every game, Fox was awarded UC Davis' first Sixth Man of the Year award in the Big West Conference after increasing his shooting average from the floor to .596 and managing a nine-point game average.
"Fox is a guy you can always go to and you can get a for-sure bucket if you need one," said freshman guard Siler Schneider, a teammate this past season.
Though the Aggies did not make as far an appearance in the Big West Conference as last year, Fox led the Aggies through their tough 11-19 season. Fox put up a career-high 25 points against Hawai'i before playing his final home game on March 3 against the Rainbow Warriors. The intense and close games of the season gave Fox the adrenaline rush that he needed to push through the final game. The reality never hit until the final buzzer sounded.
"If [I don't continue playing basketball, I'll] open a restaurant or something," Fox said. "[I think I'm going to leave this team] with some cooking recipes. But hopefully I showed them to just try hard. Every night I just try to leave it out there, [and] hopefully it shows to the guys […] this is an emotional game. I wear my heart on my sleeve when I play and hopefully I leave that with the guys and they continue this legacy of Davis basketball."
"Not only is Fox productive in terms of points and rebounds, he is a great leader and sets a tone every day in practice, and on game day," said head coach Jim Les in an interview with the UC Davis Athletics Department. "He is a great young man with outstanding character."
Fox finishes his basketball career at UC Davis with a .514 field goal percentage and led the team, averaging 14.9 points a game for a total of 416 points scored this season.
Honorable mention: Alec Adamson
Junior tennis player Alec Adamson played an astonishing season, earning an 18-12 record overall, 2-0 in the Big West Conference. The managerial economics major who, last year, won the Big West Conference Male-Scholar Athlete of the Year award carries a two game winning streak, but sadly is 1-4 against nationally recognized players. However, the four losses did not hinder him from being the first UC Davis male tennis player to be ranked nationally in Division I level; he currently is ranked No. 38 in the nation, according to the Intercollegiate Tennis Association this past January.