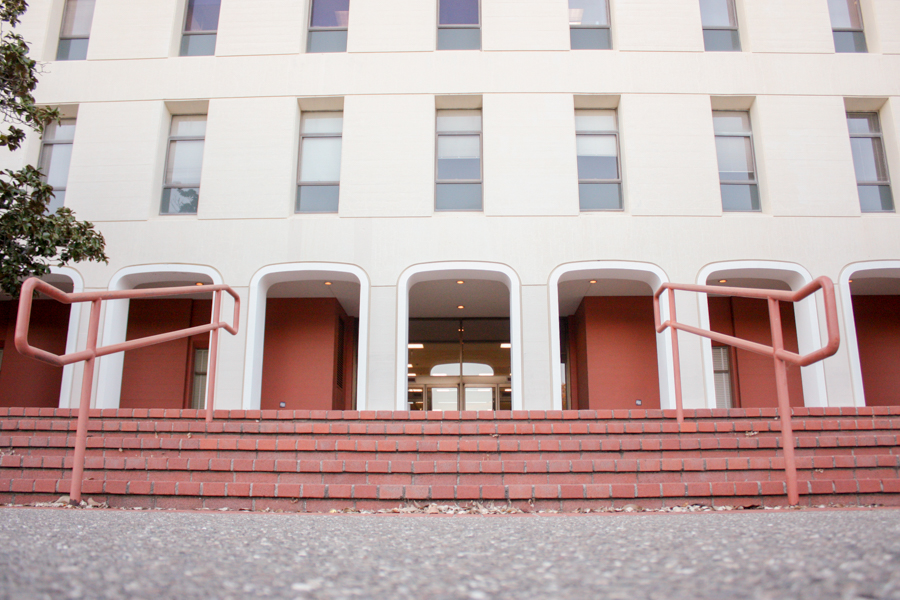 Revision of UC's "Principles Against Intolerance" follow string of anti-Semitic incidents on UC campuses
The University of California Board of Regents unanimously approved a report on March 24 condemning anti-Semitism and anti-Semitic forms of anti-Zionism. As a result of the statement, the UC is the first public university system to condemn anti-Semitism since the emergence of the boycott, divest and sanction movement on college campuses.
The report provided background and reasoning to a revision made to the UC's "Principles Against Intolerance," which was revised to include anti-Semitism as a form of discrimination.
"Anti-Semitism, anti-Semitic forms of anti-Zionism and other forms of discrimination have no place at the University of California," the report states.
Eight individuals, including several UC Regents, UC Davis Chancellor Linda P. B. Katehi, Academic Council Chair Daniel Hare and UC Vice Provost Yvette Gullatt, worked for approximately six months to draft the revised report.
"The report and principles do not, by themselves, provide a basis for enforcement or sanctions," said Rebecca Trounson, a media relations officer for the UC Office of the President via email. "There are no additional steps [to combat anti-Semitism] being considered at this time."
While Diane L. Wolf, a UC Davis professor of sociology and director of the Jewish studies program, disapproves of anti-Semitism, she worries about categorizing speech against Israel and its policies as anti-Zionism.
"I feel that overall, it is a strong statement about the unacceptable nature of any kind of discrimination or prejudice against any group," Wolf said. "I do not feel that it was necessary to single out and focus on anti-Semitism […] Many of us do not feel that criticism of Israel is synonymous with anti-Semitism, because there are many Israeli Jews and American Jews who are critical of Israeli policies and of the occupation."
The release of the statement follows a recent study which places five UC campuses in the top 10 most anti-Semitic schools in the nation, with UC Davis in fourth.
"I wholeheartedly support the resolution, and the UC's condemnation of anti-Semitic forms of anti-Zionism," said ASUCD senator Mikaela Tenner via email."I have been involved with the pro-Israel movement on campus for over two years, and what I and many of my peers have experienced because of our views on Israel has been nothing short of discrimination. Particularly in my capacity as a senator, both members of the senate and senate candidates have refused to work with me because of my views on Israel."
In Wolf's experience, concerns about anti-Semitism extend off campus and into the lives of students, prospective students and their parents.
"I get emails from Jewish parents in California asking me whether it is safe to send their child to UC Davis. My response is that […] UC Davis is a 100 percent safe space for Jewish students, without question," Wolf said. "On the issue of campus climate or safety, we are not hearing from the vast majority of Jewish students at UC Davis […] That suggests to me that they are feeling relatively fine and integrated."
The statement follows several anti-Semitic incidents on UC campuses, including the spray-painting of a swastika on the Alpha Epsilon Pi fraternity house in UC Davis in January 2015 and the etching of a swastika on cars at The Colleges in UC Davis in October of last year.
"Over the past 14 months, there have been four anti-Semitic incidents at UC Davis, and I hope this resolution becomes a turning point for our school," Tenner said.
In the end, resolutions like this are not the only technique that faculty is using to improve discourse on Jewish issues.
"The Jewish Studies program has collaborated a lot with Middle Eastern/South Asia [studies] (ME/SA)," Wolf said. "We have collaborated with the ME/SA program in the past and we will continue to do so […] In some universities, those two departments do not even speak to each other. We have excellent personal and professional relationships with ME/SA."
Written by: Kenton Goldsby – campus@theaggie.org