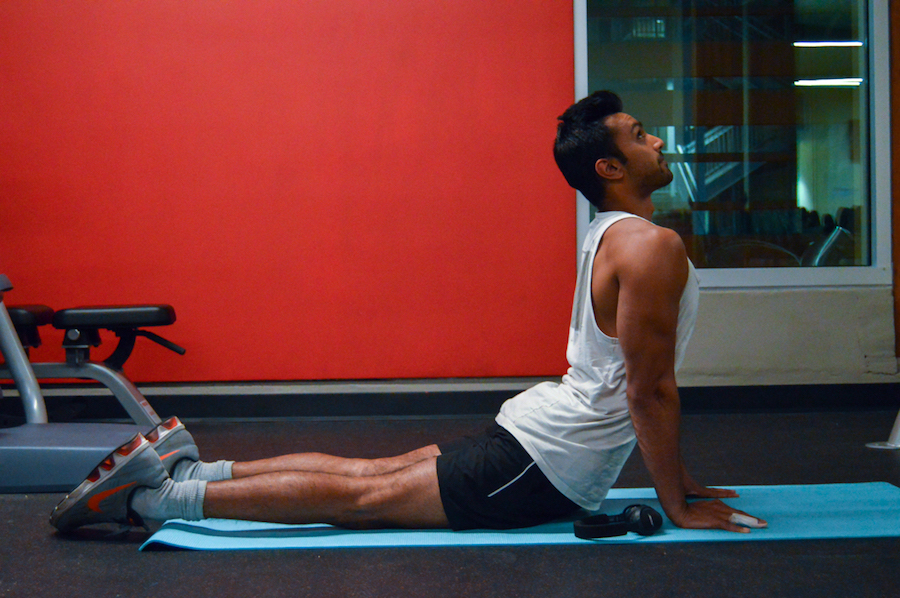 Local non-profit, Yoga Moves Us, helps build stronger communities by making yoga accessible to all
As of April 2, Yoga Moves Us has reached out to the Davis community in order to expand its mission to build happy, healthy communities and connect people who are inspired through the practice of yoga.
Yoga Moves Us is a non-profit organization, founded in July 2015, that supports the Yoga In The Parks (YITP) program. YITP was founded by Gina Garcia in 2009 in Sacramento's McKinley Park.
"Our goal is to make yoga accessible by providing free yoga classes in our community parks, which allows every individual an opportunity to practice in their community regardless of their ability to pay," said Zach Stahlecker, president of Yoga Moves Us, in an email interview.
Stahlecker has practiced yoga for seven years and has been an instructor for two years. He is an ambassador for the Lululemon store in the Sacramento Arden Fair Mall and teaches yoga at ZUDA Yoga Midtown and Padme Yoga Center, both located in Sacramento. Stahlecker is also a certified massage therapist and owns Sacramento Massage Studio.
"Yoga In The Park at McKinley Park was where I first found my yoga practice, and I felt I needed to give back. Over three years ago, I began volunteering my time at the park as an assistant. Eventually, I ended up teaching there and started a second Yoga In The Park in Tahoe Park, Sacramento," Stahlecker said.
Stahlecker took over Garcia's position for YITP in March 2015 and started Yoga Moves Us as the president to support and create funding for the YITP program. Even though all of the yoga instructors are volunteers, the nonprofit seeks to provide funding for park permitting, mats, insurance and facility rentals during the colder months. YITP accepts donations to supplement income from fundraising events.
Since March 2015, YITP has expanded to neighboring communities in Sacramento, Roseville, Folsom and now Davis.
Anais Foley-Kennedy, the park lead instructor for the Davis Yoga Moves Us, explained how much yoga has shaped her life and helped her manage changes, such as traveling for work and her recent pregnancy.
"My goal is to first serve the community and bring yoga and health awareness to a broader group of people, something that is very attainable to all levels. [It is important] to bring together a community of teachers from all around Davis, Fairfield, Vacaville and Sacramento so people here in Davis can experience a multitude of different types of yoga and spend time with themselves on their mats, just being and breathing, and knowing that just showing up on your mat is enough," Foley-Kennedy said.
Throughout her journey of practicing and teaching prenatal yoga as well as instructing classes for students who have never practiced before, Foley-Kennedy has learned a lot about herself.
"While I was pregnant, I learned more about prenatal yoga and how I could no longer achieve certain poses. It was humbling in a way of learning more about myself and letting things go and to be content in the present," Foley-Kennedy said. "It's been a cool journey over the many many years and I'm always learning. I don't think I'll ever stop learning in my practice."
In addition, different teaching environments have taught Foley-Kennedy how to tailor her classes for different skill levels.
"I've learned that not everybody is going to be able to go into a downward dog, in pregnancy you shouldn't. So you really have to change the way you teach based on what trimester people are in their pregnancy or different abilities in the park," Foley-Kennedy said.
Dianna Welsh, a registered yoga teacher and volunteer for Yoga Moves Us, began practicing yoga when she was 16 and immediately fell in love with its meditative aspect, which helped her understand the strengths of her body. Welsh knew quickly after practicing that she eventually wanted to become an instructor.
"I think it's really important as a teacher to still be a student. I still practice yoga everyday with other instructors. When I'm practicing yoga it's for me, whether it's for me to learn something from the instructor, or because it's a practice that I love and it has served me so much," Welsh said. "As a teacher I think it's a whole different practice and I believe it is my job to provide a really open space for your students to really explore their own practice."
According to Welsh, approximately 150 to 200 community members arrive each Saturday at McKinley Park to practice yoga. Yoga Moves Us welcomes people of all ages and no prior yoga experience is required.
"Yoga is expensive and can be intimidating, but when you're in a park with a hundred people you can feel comfortable to do your own thing," Welsh said. "I think it's a really nice way for people to start their yoga journey and experience, because it is so open and so inclusive."
The Davis YITP will take place every Saturday at 9 a.m. in the Davis Community Park, located at 1405 F St. Although YITP is free for all participants, donations are always accepted.
Written by: SHIREEN AFKARI – city@theaggie.org