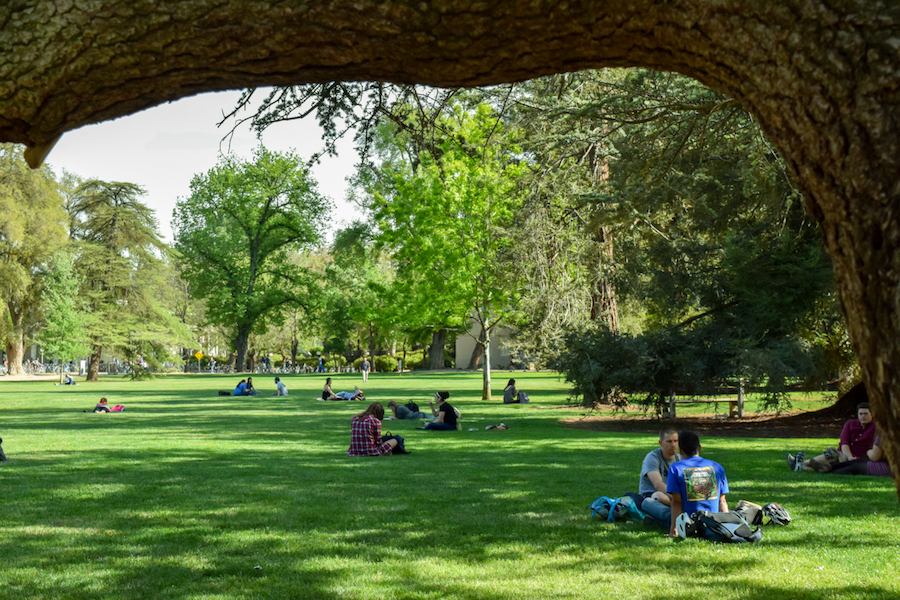 Picnic Day Pre-Week activities to include contests, cow milking and concerts.
UC Davis will hold its annual Picnic Day Pre-Week festivities from April 11 to 15 leading up to the 102nd Picnic Day celebration on Saturday, April 16. Each day, a new activity will take place on the UC Davis Quad from noon to 1 p.m.
"Pre-Week essentially is publicity for Picnic Day," said Daisy Sanchez, a second-year political science major who works as the Picnic Day special events director. "Our goal is to have students and people come out and have fun."
Picnic Day Pre-Week will begin on Monday with the Pie Eating Contest. The winners of this event can win prizes worth up to $75.
On Tuesday, students can watch UC Davis clubs and organizations compete in egg-and-spoon and potato sack races during the Student Organization Tournament. The winning organization of the tournament will be rewarded with a free MCAT, GMAT or LSAT course offered by the Princeton Review.
In Wednesday's Cow Milking Contest, Davis Mayor Pro Tempore Robb Davis, chemistry professor Bryan Enderle and newly-elected ASUCD President Alex Lee will milk cows and compete to see who can collect the most milk.
On Thursday, students can watch UC Davis a capella groups, such as The Spokes, The Liquid Hotplates and The Afterglow perform on the Quad. Students can also write about their favorite Picnic Day activities on chalkboards.
Pre-Week will conclude on Friday with Beats & Blankets, a concert featuring performances by Whee The People and Samantha Sipin.
This year's Picnic Day will celebrate student life and campus culture.
"Our theme this year is 'Cultivating Our Authenticity,' so one of the main things we want to focus on is what makes our campus authentic, which is the students," said Alex Espos, a fourth-year political science major serving as Picnic Day's publicity director.
Picnic Day will commence with a performance by the California Aggie Marching Band-uh! and speeches by Chancellor Linda P.B. Katehi and Lee. Over 60 student organizations will be tabling on the Quad, and there will be 13 food booths.
"[I like] the memories of Picnic Day," said Pedro Alvarez, a third-year economics and Spanish double major. "There's always this build-up that makes it stand out from all the other days. I really enjoy the environment, and everyone's always so friendly."
For more information about Pre-Week, students can visit the Picnic Day Pre-Week Facebook page.