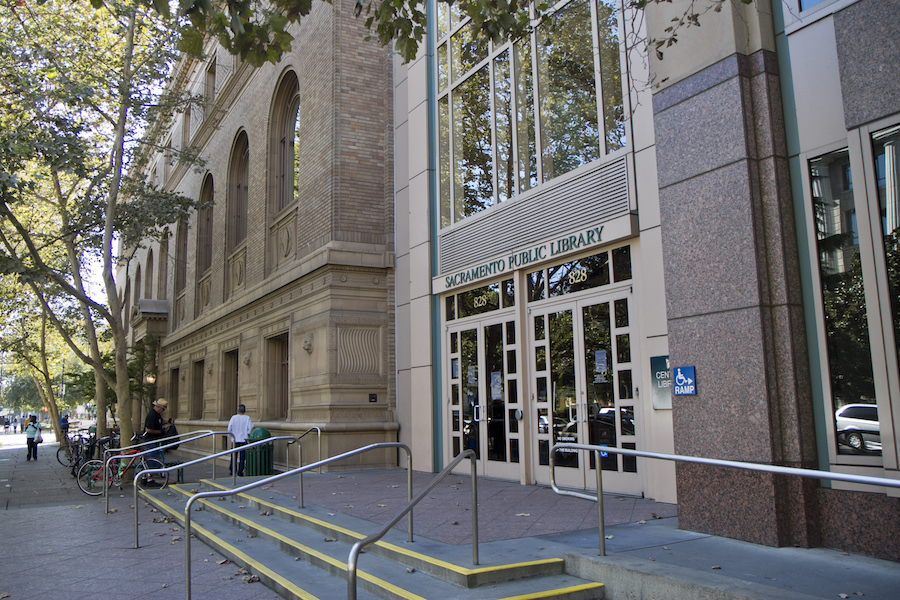 Family-friendly event connects local authors, community
On Sunday, April 10, the Sacramento Public Library will be hosting the second Local Authors Festival at the Tsakopoulos Library Galleria in the Central Library, located at 828 I St. in Sacramento. The event will take place from noon to 3 p.m. and is meant to bring together local authors and the community for an afternoon of fun and learning.
This year, the featured keynote speaker is Kim Stanley Robinson, a Davis resident and renowned science-fiction author. Robinson has won many awards, including the Hugo Award for Best Novel and the Nebula Award for Best Novel.
The festival will showcase authors from the region who have published books within the last two years. The event is free and authors from a wide variety of genres will be represented.
Last year, the festival showcased forty-three authors and attracted over three hundred attendees.
"There's so much talent in this area but they aren't all national name brands," said Cathy Crosthwaite, programming and partnerships coordinator at the Sacramento Public Library.
UC Davis PhD student JaNay Brown-Wood, the author of a children's fiction book titled "Imani's Moon," will be at the festival.  She was also featured at the Local Authors Festival last year and explains that she enjoyed answering questions and meeting other authors as well as members of the public.
"It was very welcoming, it felt wonderful to be in the same room with lots of other wonderful authors who were writing and creating stories just as I was," said Brown-Wood.
Another author who will be featured at Sunday's festival is Maggie Newcomb, who wrote "Chocolate Pudding in Heaven: The Intriguing Journey of My Bipolar Mind." Maggie is a UC Davis alumni;she studied international relations. Her book is a memoir that provides readers with a glimpse into the world of mental illness. She said that during her four years at UC Davis, she learned to cope with bipolar disorder.
"Going to Davis was just great for me. It was a wonderful community […] it helped me restore my confidence," Newcomb said.
The Local Authors Festival will begin with a conversation facilitated by author Kim Stanley Robinson; attendees will then have the opportunity to meet with local authors as well as purchase signed copies of their works. This portion of the program will take place in the Galleria. Attendees are encouraged to register early order to secure a seat for the keynote portion of the program.
Written by: Mashal Ayobi – city@theaggie.org