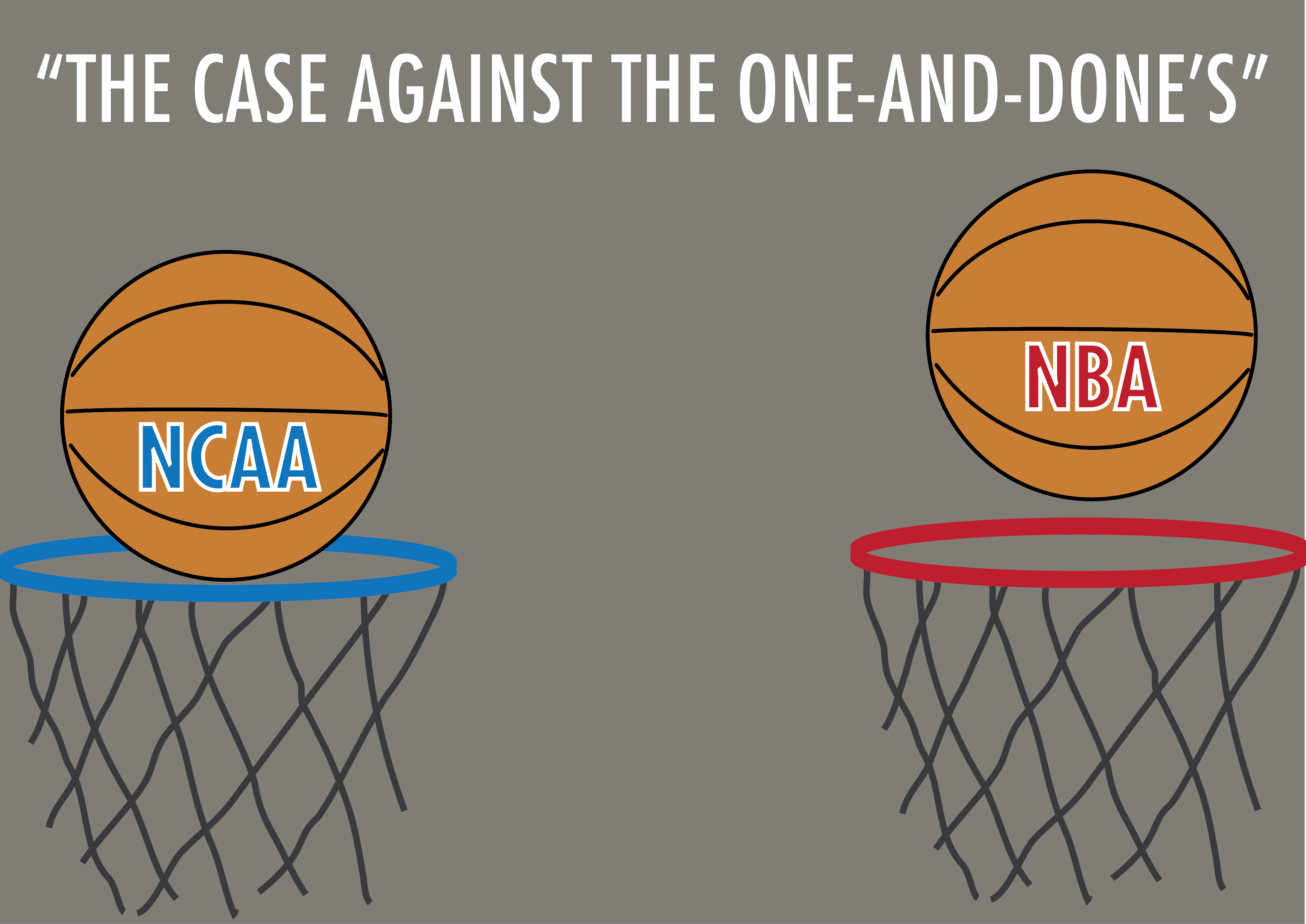 Kevin Durant. Anthony Davis. Carmelo Anthony. Three bona fide NBA superstars who took their talents to the next level after a single year in college, and exemplify the standard for one-and-done college basketball players. What should we come to expect from one-and-done college basketball players in today's NBA landscape?
A couple weeks ago, Los Angeles Lakers' highly-prized rookie D'Angelo Russell came under fire for allegedly snapchatting a conversation between himself and teammate Nick Young, discussing Young's infidelity against fiancée and hip-hop artist Iggy Azalea. It remains unclear how the Snapchat was released to the public, but regardless, it has unleashed a nightmarish situation inside the Laker locker room, which seems to fit the current narrative of a tumultuous season for the Purple and Gold, who remain on track to have their worst record in franchise history. Russell, 20, had reportedly been completely isolated by his teammates who were livid at his lack of maturity and inability to properly justify the recording in the first place. While Nick Young, appallingly and surprisingly, has survived this fiasco relatively unscathed, reporters quickly jumped on Russell, implying that he is now the catalyst for a toxic environment which will have lasting implications in Los Angeles as the prospect of a strong free agency now appears increasingly grim for the 16-time World Champs.
Russell is the newest addition to a list of one-and-done NBA basketball players who have blemished their reputations with questionable teammate-related behavior or off-the-court transgressions in the early days of their playing careers. The list of one-and-done athletes that have committed these kinds of blunders goes on endlessly and displays a clear assumption of risk in the immediate transition to the professional level. Lance Stephenson is another example of this developing trend. His breakout season in 2013-2014 was offset by his inability to maintain healthy relationships with his Indiana Pacer teammates, and he has bounced around to three other teams in the previous two seasons. Michael Beasley, the second overall pick by the Miami Heat in the 2008 NBA draft, has also harmed his own potential through multiple encounters with the police related to marijuana possession.
Yes, the Russell-Young fiasco was probably another example of media sensationalism, and while the verdict is still out on whether or not this will actually have lasting consequences for Russell or the franchise, one thing is for certain — Russell's maturity should rightfully be called into question. This is not an attack on Russell or his character, because 20-year-old kids make mistakes. This is someone who just two years ago was a high school senior. Maybe though, we should examine the current relationship between the NCAA and NBA that allows players to make this sudden leap.
Maturation is a core element of life in college, and this is not something to take for granted. While these athletes may feel it necessary to make this immediate leap for financial reasons, time spent in college is essential in shaping the identity of the individual. NBA scouting heavily favors the physical development of these players, and they do not emphasize the mental aspect as much. There is a pretty explicit disinclination to draft the juniors or seniors of the class at the very top, but I bet that a few teams are now hitting themselves on the head for passing up on guys like Steph Curry, Damian Lillard and C.J. McCollum. These four years (maybe three, maybe five…sometimes six) are invaluable, and every mistake made now is a learning experience. While it's hard to condone the actions of D'Angelo Russell or the others who have done something comparable, it's difficult to imagine being thrust into the spotlight of the national media at such a young age. A college environment could have helped to prep these kids for the limelight, fostering an environment where the budding stars could have learned to deal with adult team dynamics. Maybe the NBA and NCAA can alleviate this potential conflict by reexamining their dynamic.
Written by Michael Wexler – sports@theaggie.org