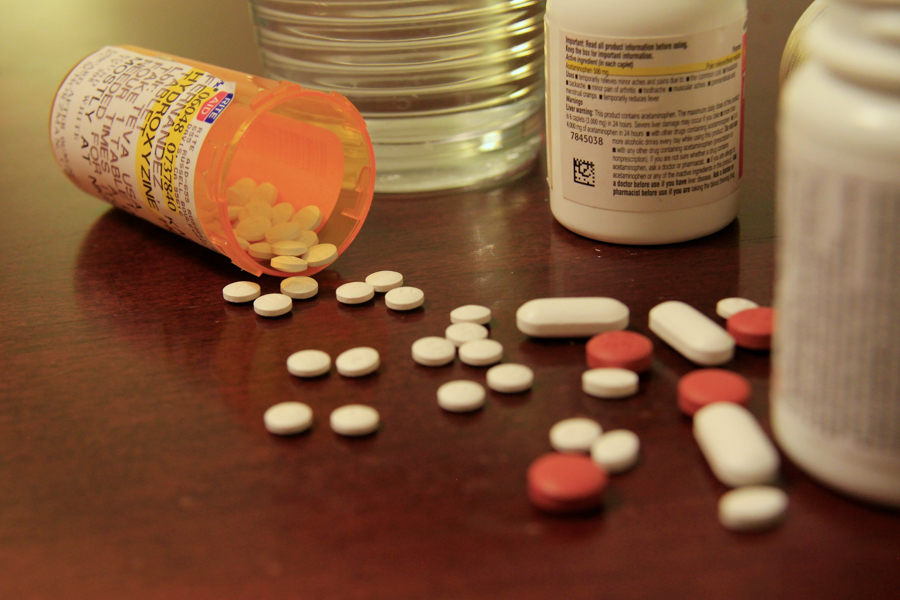 At least 10 deaths, 48 overdoses attributed to fentanyl-contaminated street drugs in Sacramento
A recent spike in drug overdoses in the Sacramento area is likely due to street-purchased painkillers contaminated with fentanyl, according to the Sacramento County Department of Health and Human Services. As of April 8, 10 people have died and an additional 48 have been treated for overdoses.
Jerome Butler, a father of three, is among those that have died as a result of overdosing on the fentanyl-contaminated drugs. Butler remained in a coma for several days before being taken off of life support. His mother and grandmother warned of the dangers of street drugs in light of his overdose.
The San Francisco-based Drug Enforcement Agency (DEA) is handling the investigation into the source of the spike in overdoses.  
"We can't discuss the details of any ongoing investigations but this case is a priority for us," said DEA agent Casey Rettig. "We have added additional resources to work this investigation. We are currently taking information from the established tip line in the public and actively following up on leads, working around the clock."
The Sacramento Department of Health and Human Services published information on its website detailing the signs of overdose and warning residents that opioid painkillers — including Vicodin, Norco and Lorcet — bought on the street are often counterfeit and contaminated (or "cut") with other drugs.
"Our department has done a great deal of outreach to the public, warning people about this issue and advising them to not take any prescription drugs that have not been prescribed by their doctor," said Laura McCasland, media and communication officer for the Sacramento Department of Health and Human Services.
While serving as inpatient neurologists last week, the UC Davis Health System Department of Neurology team was asked to consult on a nearly-fatal fentanyl overdose at the UC Davis Medical Center.
The department has more than 60 faculty and staff members who conduct neurological research and provide clinical services. Dr. Fredric Gorin, chairman of the department, holds both an M.D. and Ph.D. As a graduate student, his dissertation included the use of computers to design drug neuropeptides that bind to the brain's endogenous opioid receptors.
"Currently, there is an epidemic in the Sacramento area of acute narcotic overdose from fentanyl being sold on the street as Norco. More than a dozen people have either died or come close to death. Luckily, the person I saw survived and will probably be able to recover without major neurological complications," Gorin said.
Gorin explained that the patient was with his girlfriend when symptoms of overdose began to occur and she was able to seek help.
"Fentanyl is a narcotic usually given intravenously or slowly released by transdermal patch," Gorin said. "Fentanyl is at least 20 times more potent than the narcotic in Norco, which is hydrocodine. Fentanyl is absorbed into the bloodstream very rapidly. It acts on opiate receptors in the brainstem, controlling respiration, and can cause a person to stop breathing when absorbed quickly in sufficient amounts."
Gorin added that addiction often results when people inadvertently become addicted to prescription painkillers and continue using after their prescription ends. He explains that overdoses are a fairly common phenomenon seen in emergency rooms and usually occur when users attempt to buy drugs off the street. These substitutes are often more potent or faster acting than the user expects.
"The truth is that the people who are selling any bioactive drug on the streets don't care about you. They don't care if it's good or harmful or could injure or kill you.  Sometimes they want to make [the drugs] more harmful so they are more addictive," Gorin said. "Doctors have access to medications that help people slowly withdraw from narcotics without harming themselves."
Written By: CAROLINE STAUDENRAUS – city@theaggie.org