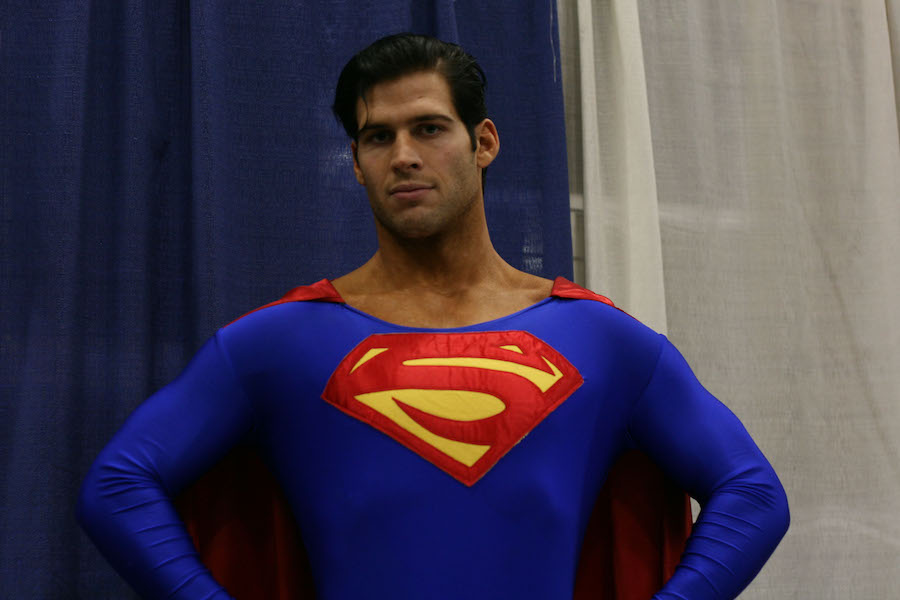 In 1936, Lee Falk created the first popular superhero, The Phantom. Originally debuting in the comic strip section of the newspaper, The Phantom eventually made the transition to comic book serialization in the 1940s under the publisher Ace Comics. Ace Comics later titled the comic book series The Phantom, which suggests one reason many Western comics take their title from their superhero. To this day it remains a very popular and widely-circulated book in over 40 countries and 15 languages.
Just as today's politicians argue on the floor of the Senate, the House and screens of televised Republican and Democratic debates, some comic book fans argue over the better of the two dominant publishing houses: Marvel and Detective Comics (DC). The political comparison is apt. Comic books actually have a long and interesting history with politics given their initial effect on America.
Falk's comic book hero The Phantom drew upon the classic archetypes of honor, chivalry and masked-vigilante-ness that centered and created the base and foundation for the morals of many superheroes today. One reason for this could be the time and era in which comics became popular. The 1940s in America were very unstable because of the war in Europe. And, as my AP Economics and AP United States History classes taught me in high school, wars often lead to a strong surge in nationalism as the country tries to rally together against a common foe. The Phantom, Superman and Batman served as just a few of the earlier examples of superheroes that were created to rally and foster American nationalism and pride. Within the comics, many superheroes often fight larger-than-life enemies that threaten to destroy the American people and their ways of life.
Take Superman.
His common, everyday alias goes by the name of Clark Kent — an unassuming newspaper reporter for The Daily Planet. Yet, when he actually zooms around as Superman saving the city of Metropolis, he represents a larger idea and concept than just the classic triumph over evil in a fictional world. Superman's common job serves as means to relate to the average, middle-class desk worker in America. Along with the job, Superman also displays the power of the everyday working man's ability to be a hero. This sentiment of anyone's potential to be a hero is something that rang true during times of war and can potentially explain why many of these heroes have endured to today.
But does that feeling of relatability in the middle of the 20th century translate to today? Absolutely. The presence of comic books and superheroes in today's world results in the multiple superhero movies released every year without fail, the constant ability to find superhero shirts and various other merchandise at Kohl's and the existence of Comic-Cons. DC and Marvel enjoy a constant market for their multi-million dollar budget (and grossing) films. I say absolutely because I'm never able to find a good seat at the theatrical premiere of one of these superhero films. I'm never able to find a shirt that fits me and, for four consecutive years, I have never been successful in acquiring a ticket to Comic-Con. But I think that there exists something innate, wonderfully relatable and hopeful about superheroes that causes their films to be made, remade and then remade again. They won't be going anywhere any time soon either.
Written by: Michael Clogston – opinion@theaggie.org