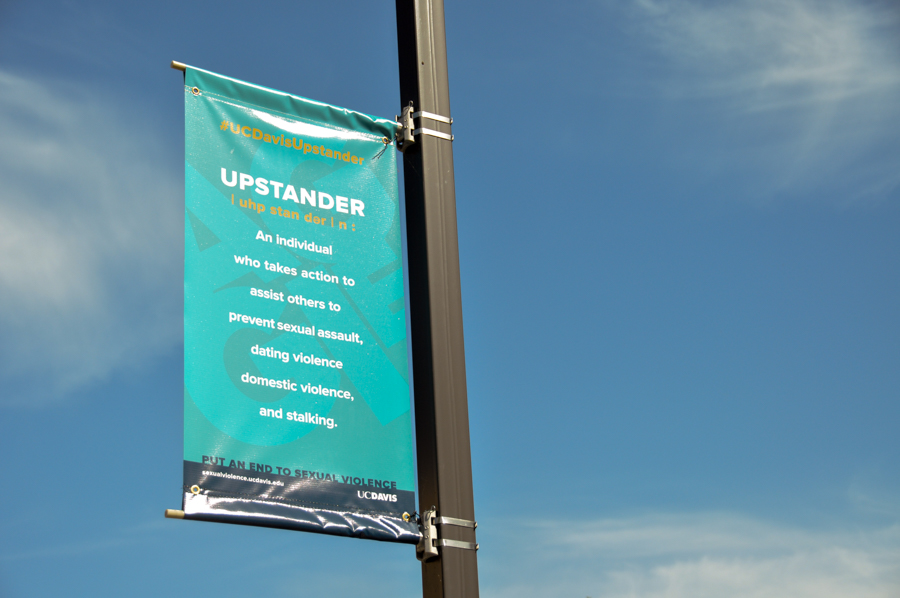 12 faculty members across nine campuses make up Systemwide Peer Review Committee
On March 18, University of California President Janet Napolitano sent a letter to the UC community addressing sexual harassment and violence on UC campuses.
In the letter, Napolitano announced that she was planning to expand the President's Task Force on Preventing and Responding to Sexual Violence and Assault, a sexual assault awareness and training program created in 2014.
The program was expanded to create the Systemwide Peer Review Committee, comprised of faculty members across all nine UC campuses, to help address sexual harassment and violence, specifically when perpetrated by senior university faculty and staff.
"I established a new Systemwide Peer Review Committee that will review and approve all proposed sanctions for any senior university leader found to have violated our UC Policy on Sexual Violence and Sexual Harassment," Napolitano said in the letter. "Senior leaders include, but are not limited to, chancellors, associate and assistant chancellors, provosts and vice provosts, deans, coaches and athletic directors."
The committee is made up of 12 people, including Julie Freischlag, the vice chancellor of human health sciences and dean of the School of Medicine at UC Davis.
Napolitano says that the UC must do a better job of investigating all incidents of sexual harassment or sexual violence and holding those who are guilty accountable.
The committee is one of many efforts Napolitano has taken to help decrease sexual assault incidences on campus. In the past, she helped to establish Campus Assualt Resources and Education (CARE) offices and Advocate Offices for Sexual and Gender-Based Violence and Sexual Misconduct on every campus, ensuring that each UC has individuals to help respondents understand their rights as well as UC's investigation and adjudication processes. These resources also strengthen the UC's policy against sexual and domestic violence in compliance with the federal Violence Against Women Act.
V. Leilani Kupo, director of the Women's Resources and Research Center at UC Davis, said that this new peer committee will continue to encourage members of the UC to pay attention to how sexual assault is addressed on campus. Kupo went on to say that she felt that the goal of this new peer committee aligned with the mission and vision of the Women's Center.
"[The committee will continue to educate] people on what sexual harassment is and what forms that it can take and the ways in which it should be addressed and interrupted," Kupo said. "There are a lot of really great opportunities to take a couple of different approaches to this and to say that this is not only a policy but making sure that this is seen as a critical part of who we are, that we don't tolerate sexual harassment in our workplace, on our campus, or in our classrooms and we need to continue to have these conversations."
Nicole Hage, a second-year animal science major, said that she was happy that the university was taking this kind of approach to sexual assault and hoped that it would be successful.
"I think it is a step in the right direction for the UC universities and if the committee holds true to its intent, then it will hopefully be effective in bringing justice to sexual harassment victims and stop it from happening in the future," Hage said.
Written by: Sangeetha Ramamurthy – campus@theaggie.org