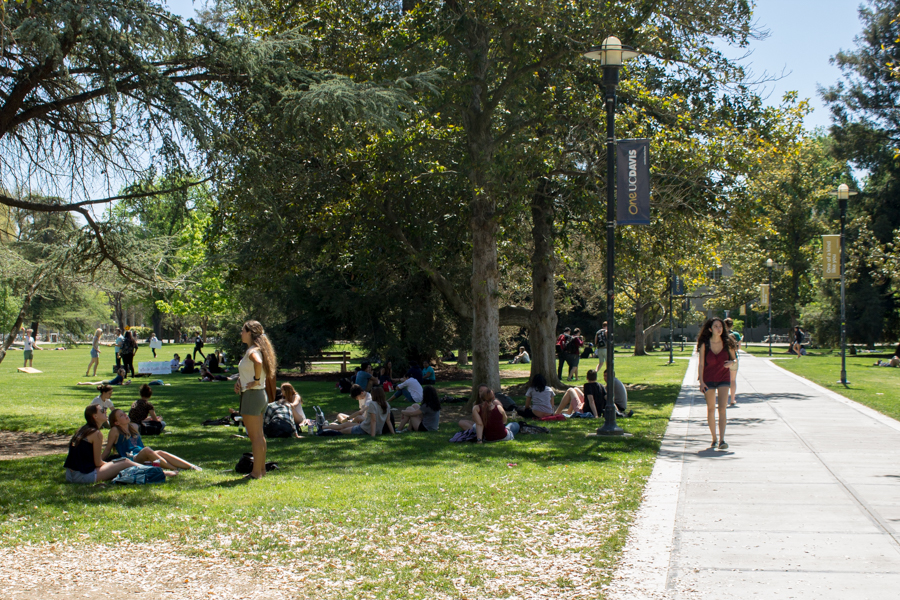 Audit claims percentage of admitted out-of-state students has increased over the years, causing in-state students to be turned away from their schools of choice
In late March, the new state audit released a 126-page report accusing the University of California (UC) of admitting too many out-of-state applicants to its campuses and turning away local students.
The audit revealed that the UC favors out-of-state students, and found that while out-of-state applicants benefited from lowered admission standards, California students were increasingly turned away from their campuses of choice.
The audit was requested more than a year ago by California Assemblyman Mike Gipson, who witnessed the enrollment of students from other states and countries grow to 15.5 percent of UC's total undergraduate enrollment, which is up from about 5 percent eight years ago.
UC President Janet Napolitano claimed the audit was "disappointingly pre-baked" and "unfair and unwarranted." She stated that higher-paying out-of-state students contribute $728 million to UC coffers which allows the 10-campus system to accept more Californians amongst the massive budget cuts imposed since the 2008 recession.
"Our commitment to California and California students has never wavered, even through the worst financial downturn since the Great Depression," Napolitano said in a press release on the University of California website.
UC officials also insist that the nearly $25,000 in additional tuition that nonresidents pay each year has allowed the UC system to enroll thousands more California students than the system could otherwise afford. Tuition and fees for out-of-state students totaled $38,108 this academic year, compared with $13,400 for in-state students.
"Without the extra money from out-of-state students, Californians could have faced an additional $2,500 in tuition — a roughly 20 percent boost," Napolitano said in a statement for the Los Angeles Times.
On April 4, the University of California posted a press release on its website stating that in 2016, the system admitted significantly more California residents. According to the press release, California resident freshmen admitted to a UC for fall 2016 increased by 8,488 students for a total of 66,123 admissions offers. This is a 14.7 percent increase over 2015.
The press release also states that the preliminary fall 2016 admission rate for nonresident students fell from 54.6 percent to 53.7 percent.
However, state auditor Elaine Howle said that UC officials did not provide evidence for their key claims, as they had not shown how they used the $728 million in nonresident tuition for more California students.
"They never called into question any of the facts […] They just don't like our conclusions," Howle said in a statement for the Los Angeles Times. "But our conclusions are based on the facts."
Hans Johnson, a senior fellow at the nonpartisan Public Policy Institute of California, believes that with fewer nonresident students, more Californians could go to their top campus choices. Many students who are turned away from their favored campuses are offered a seat at UC Merced, even if they did not apply there.
Kara Sonh, a third-year transfer biology major, echoes Napolitano's sentiment on the audit's claims.
"I never thought getting into an out-of-state school would be easier," Sonh said. "In fact, no one really tries even leaving Texas and going to a place like a UC because it is difficult, plus really expensive. My friends who go here and are from California had benefits like even being guaranteed a UC for being in the top of their class."
Mason Hall, a third-year anthropology major from California, believes out-of-state transfer students pay a high price for attending a UC.
"I have a friend leaving Davis this year because they can no longer afford the tuition," Hall said. "She pays a substantially greater amount than me and I'm shocked they even ask that much from transfers."
The audit recommends a biennial cost study and a review of how to reduce the $13 billion spent on staff salaries in 2014-15. UC officials said they have worked on reducing costs and will continue to seek new ways to do so.
The audit also recommended stricter entrance requirements for nonresident students, a cap on their enrollment and an increased focus on recruiting Californians — particularly African Americans, Latinos and other underrepresented minorities.
Written by: Demi Caceres – campus@theaggie.org