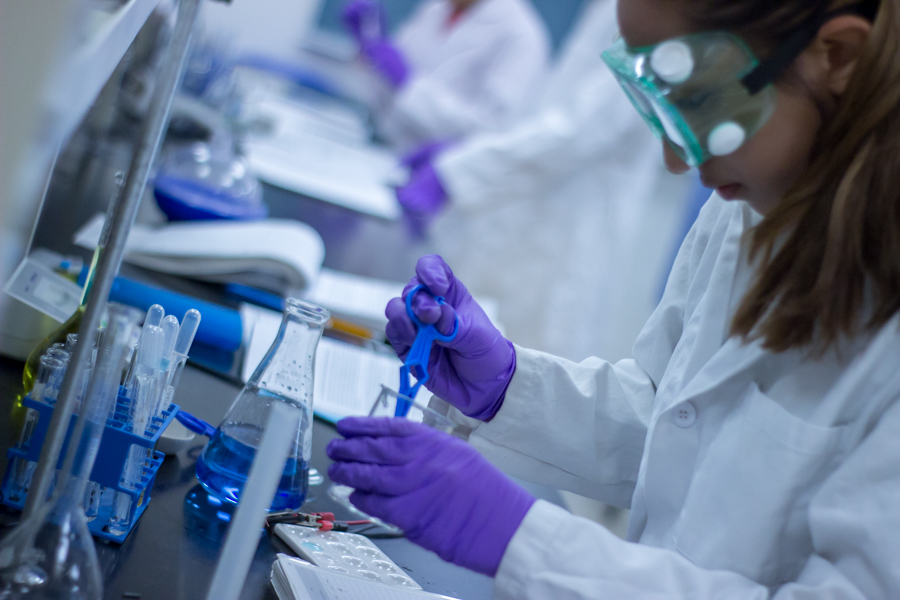 University recognized for ADVANCE Program and CAMPOS Initiative
On March 29, Forbes named UC Davis the number-one college for women in STEM.
Using Forbes' 2016 Best Value colleges ranking, the magazine assessed schools with a strong emphasis on science, technology, engineering and mathematics and found the rate of attendance by women. Forbes states that UC Davis has a 56 percent female enrollment with 29 percent of the total student body declared as STEM majors.
Forbes went on to highlight UC Davis' ADVANCE Program and CAMPOS Initiative as examples of key support systems.
Started in September 2012, UC Davis ADVANCE is a mentoring program with both faculty and student members which aims to support the participation and advancement of women in science and engineering fields. The university branch is supported by the National Science Foundation's ADVANCE Program.
CAMPOS, a sister program under ADVANCE, strives to support a diverse and inclusive environment for women in STEM through prioritizing Latina STEM scholars.
Many other programs under these initiatives help to support women in STEM. For example, LAUNCH, another sister program under ADVANCE, provides mentorship for new faculty by supporting their early professional integration and development of their careers at UC Davis.
Mary de Leon Siantz, UC Davis ADVANCE CAMPOS Initiative founding director, speaks to the importance of balancing work and life for women.
"One of the things here we're looking closely is to foster and support life-work balance and that's really important to women," Siantz said, "We've had a number of these scholars come in either pregnant, getting pregnant, or have babies [while] trying to navigate their careers here."
Siantz cites the Partner Opportunity Program as an example of the university supporting women balancing work and life. The program helps already employed female faculty find employment for their husbands as well.
Forbes points out the secret to helping women succeed in STEM is support systems.
"I agree 200 percent with [Forbes]. We've been working very hard with the Chancellor's initiative on an institutional transformation that is being supported by the National Science Foundation," Siantz said, "I came from the University of Pennsylvania and I've worked in other places, I've never seen a thing like this."
Chancellor Linda P.B. Katehi credits UC Davis' recognition to the faculty.
"A primary reason for our success has been the outstanding faculty we recruit and the work they spearhead to increase female and underrepresented minority representation in STEM," Katehi said in a press release.
Andy Fell, associate director of news and media relations at UC Davis, said that UC Davis differentiates itself from other universities in terms of diversity because of the large number of female STEM faculty.  
"The departments of Earth and Planetary Sciences and Chemistry are two STEM departments with a high proportion of female faculty compared to similar departments at other universities," Fell said.
Siantz emphasizes the significance of UC Davis' institutional transformative initiative to support women in STEM.
"The National Science Foundation has supported [UC Davis] ADVANCE to promote science for women all over the nation. UC has been [the foundation's] focus [to] not only recruit women, but [also] diverse women," Siantz said. "This [program] is going be very important for future scientists. The girls from California are going benefit a lot from this [program] and [so is] the nation."
Written by: Yvonne Leong – campus@theaggie.org