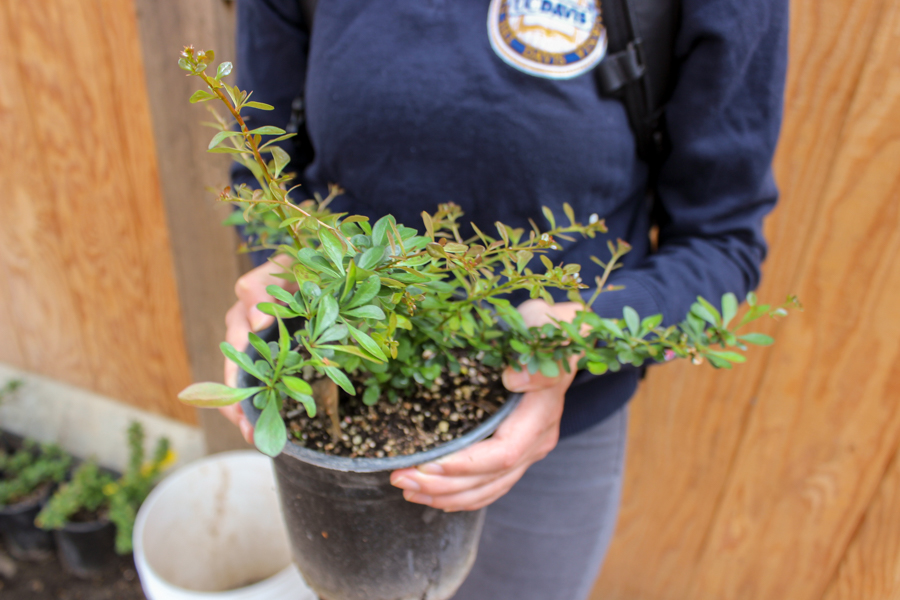 Local organizations, projects celebrate volunteers in the community
On Saturday, April 23, the City of Davis will be hosting a Community Day of Service in which various projects and organizations will come together to encourage volunteer participation. The city hopes to promote the active involvement of volunteers in the community by hosting a fun event for everyone.
This year will be the third year that the city will host the event. Previously, a similar event, Helping Hand, was hosted by the Davis Latter-day Saints Church. The church approached the city with hopes of a partnership in order to encourage more community groups, faith based organizations and community members to participate in a community-wide day of service.
Kellie Vitaich, volunteer coordinator for the City of Davis and Davis Police Department, believes that the event is effective in promoting volunteers to be active in the community.
"I've worked with the city for the past two and a half years and they have been working on expanding their volunteer efforts and utilizing more volunteers. This is a really nice way to have a community day to celebrate volunteers and the community and partner up with different departments, city entities, schools and nonprofits that wanted to have volunteers come out," Vitaich said.
This year, the city is excited to have a variety of groups and projects involved, exposing the people of Davis to different ways of contributing to the community.  
According to Carrie Dryer, community engagement and cultural service director for the City of Davis, the event will begin with a kick-off pancake breakfast where participants will first come together to get excited about the event and create the spirit of giving back to the community. People will then go out to different projects.
"We're excited this year to have a large variety of projects working in a couple of our parks, working with the Center for Land Based Learning on the farms that's incorporated next to the new Cannery buildings. We also have never worked before with the Yolo County Libraries. We're very excited for that partnership, to actually have volunteer opportunities for folks who might not want to be out in the sun all morning," Dryer said.
The organizations involved, including the Yolo County Library, also look forward to being part of a community-wide event that will celebrate volunteers.
"We're always looking for volunteers. We consider the library as a community center, a community meeting point, so anytime we can join in with or partner with any type of community event, we try to accommodate it," said Glen Uno, co-volunteer coordinator of the Yolo County Library.
Dryer explains the success of the event comes from bringing so many community members together on one day, facilitating a sense of pride and ownership over the community. She states that last year about 225 volunteers participated, with a very wide age range.
"Many families came out, moms and dads with their kids. Last year one of the projects I was at, there were kids just as young as two out there picking up leaves and putting them in bags. It was really fun. And we ask if people are under the age of 14 they bring an adult with them," Dryer said.
Vitaich adds that the intentions behind the event prove to be extremely beneficial for everyone involved and that only positive effects result from a Day of Service.
"It's always nice to just kind of celebrate volunteers and the community," Vitaich said. "There's obviously volunteer activities going on everyday throughout the year so it's nice to come out and celebrate that and see a lot going on in one day."
Written By: HADYA AMIN- city@theaggie.org