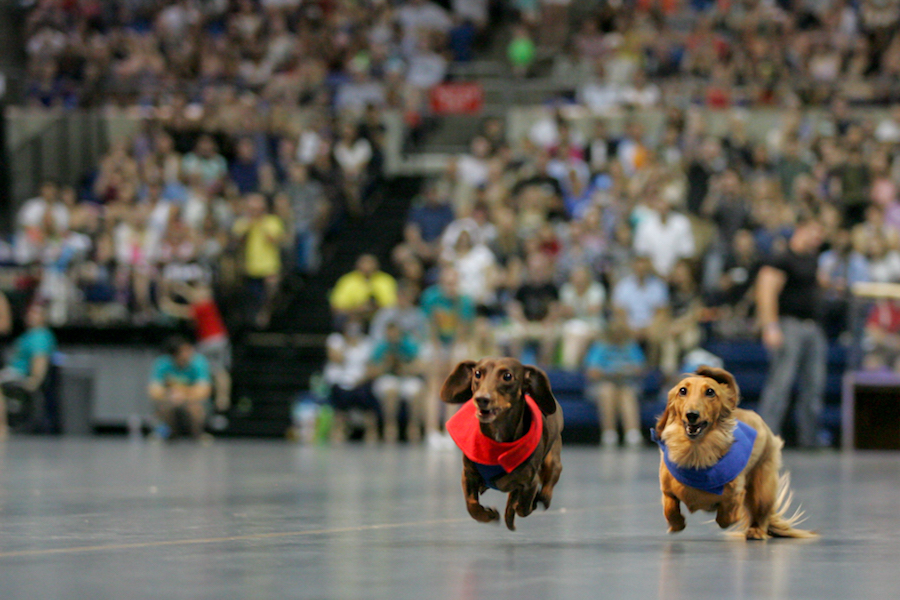 Event planners, students anticipate 102nd Picnic Day.
As UC Davis students and community members anticipate the 102nd annual Picnic Day this Saturday, April 16, many look forward to the excitement and animation that comes with the event. However, for some people, Picnic Day is not just a day out of the year. Instead, it symbolizes the importance of the Davis community and all it has to offer.
"During freshman year I got involved as a parade assistant, returned my sophomore year as parade director and have been board chair for two years now," said Grace Scott, fourth-year plant biology major and Picnic Day chair. "I stayed on the board because I found a community."
For Scott, Picnic Day has been an integral part of her four years at UC Davis, and represents months of hard work and planning. Dedicating so much time and energy to ensuring the weekend's success has not only served as a great  way of getting involved on campus, but has also allowed her to grow as a person.
"Picnic Day has defined my career at UC Davis," Scott said. "It's been the biggest extracurricular I've been a part of and something that has shaped me."
For third-year political science and communication double major and newly elected ASUCD President Alex Lee, Picnic Day represents the 100 plus years of hard work and dedication that have kept the tradition alive. Lee will give a speech at the beginning of the day to open up the parade, and will later host a luncheon with alumni.
"The whole campus becomes a sort of fairground and everything opens up to become very lively," Lee said. "Being invited to the fun things such as milking a cow on the Quad and being in the parade are my favorite parts of Picnic Day that make all of the hard work and logistics worth it."
According to Lee and others on the planning team, the community of Davis is always "at its peak" on Picnic Day. Lee encourages people to experience UC Davis' uniqueness through the events on campus, such as cow milking, Battle of the Bands, various facilities' open houses and the morning parade.
"Personally, I can't top the experience of being in the parade," Lee said. "The meaning of Picnic Day in a physical experience is riding through less than a mile of Davis and seeing everyone's smiling faces as everyone watches the parade at the same time in unity."
Second-year international relations major Elise Wright remembers her first Picnic Day as one of her favorite memories at UC Davis so far, and can't wait for this year's event-filled weekend.
"My favorite part of Picnic Day was seeing people out and about and how it brings the community together as a whole," Wright said. "Picnic Day is a day to celebrate the community, UC Davis and everything it has to offer."
Although some students tend to opt out of the campus' events to attend off-campus parties, Wright urges students, especially first-years, to try and experience the day to its fullest.
"I would recommend to try to do a little bit of everything, especially see the Doxie Derby and to try and get out on campus," Wright said. "It's one thing that makes Davis even more awesome than it already is because other schools don't have anything like it."
For Scott, Lee, Wright and many others, Picnic Day represents more than just a day of fun. It symbolizes the tradition and importance of being an Aggie.
"We are the Ag school and it's only appropriate that we have a blossom of everyone's hard work and favorite things about Davis all culminating at once," Lee said.
For more information and to see the Schedule of Events, visit the Picnic Day website.
Written by: Gillian Allen — features@theaggie.org