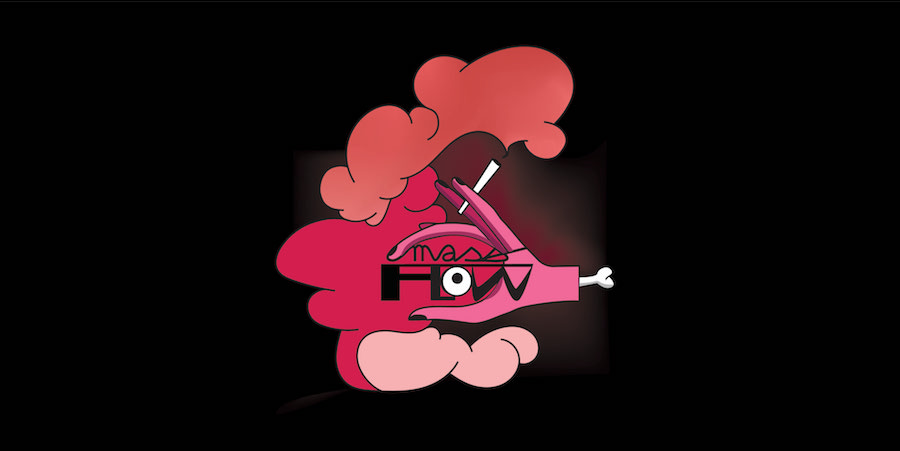 Next Massflow event to be held this Friday at Sophia's Thai Kitchen
"Massflow was a term we all used to explain something that was naturally cool, or just destined, something about cosmic occurrences," says Kenji Blouin-Ito, UC Davis graduate and one of the faces of the Davis-based art collective Massflow. And years after its origin, that's exactly what Massflow has become: something cool, something destined and something cosmic.
Started by Blouin-Ito along with friends Dylan Hackett and Jai Patel, Massflow was born from a friendship rooted in the arts but metamorphosed into the community of local artists it is known as today. Based in Davis, but collaborating with artists throughout the Bay Area, Massflow is all about synthesis; it is a synthesis of people, culture, music, mediums, ideas and, most recognizably, artistry.
Best described as a platform for local artists to express their talents and showcase their work, Massflow holds various events that Hackett describes as "giv[ing] something tangible" to the underground art world in Davis. In fact, both Patel and Hackett recognize that the Davis environment is conducive to creativity, but more importantly, is receptive to the art they make.
To put on these events, they often rent a warehouse, as they did at Third Space Art Collective for their welcoming event last May, which permitted them enough space to incorporate a multitude of mediums. Attending a Massflow event involves a stimulation of all the senses; DJ sounds reverberate onto the walls of a 3-dimensional art installation that begins as a white-walled maze, but is quickly layered by doodles and poems that you manage to scribe with one hand, while your other hand grasps a Sudwerk beer, its reflection gleaming the array of canvas on the walls.
Their emphasis on locality and collaboration is apparent; Massflow practically constructs the stage beneath these artists, providing a platform for exposure that allows their art to flourish. But partnering with local Sudwerk Brewery is only one of the many perks from such local collaborations; Hackett notes that "underground artists definitely need representation, and that's what we're there for."
Blouin-Ito, reflecting on this first event at Third Space, recalls "so much positivity, good people, vibes, smiles; it flowed perfectly — mass flow."
In a smaller venue and with slightly more limitations, Massflow's next event at Sophia's Thai Kitchen at 10 p.m. on Friday, April 22, won't boast the large art installations from previous events. Nevertheless, there will be a few sets by Massflow DJ's (including Patel, Hackett and Bluoin-Ito), a collection of visual art and a merch table with hand-made print T-shirts and stickers.
Despite the smaller venue for their upcoming event, Massflow has recently expanded to other locations, most notably their show in Oakland last December. Their ability to maintain a DIY feel — keeping connections close and art locally focused — validates the notion that Massflow is more than a community of artists, a group of friends and a creative environment: Massflow is a movement.
Throwing these events is a "double win," according to Patel, in which "everyone is simply appreciating and enjoying each other's art." This duality of excitement can be found in Massflow's undeniable passion for organizing these events. Only the artists they showcase, I would imagine, parallel their enthusiasm.
Massflow encourages anyone interested to check them out on Facebook or reach out at himassflow@gmail.com to become involved in this growing community of artists.
Written by: Ally Overbay – arts@theaggie.org