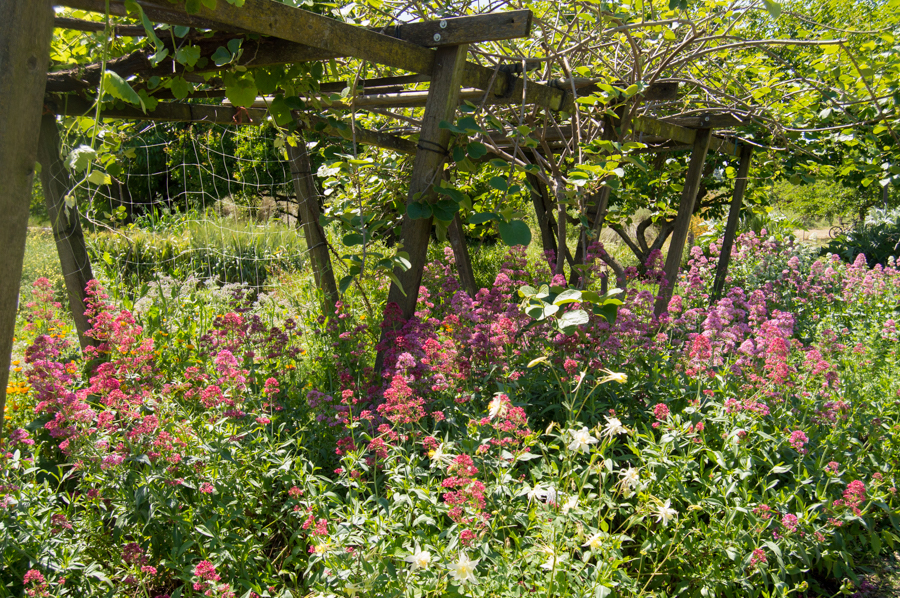 UC Davis Student Farm brings fresh produce and opportunities to students, faculty.
Since its start in 1977, the Student Farm has been a unique part of the UC Davis campus, bringing diverse learning opportunities as well as a market for fresh organic produce to students, faculty and the Davis community.
For the past few decades, the farm's purpose has evolved from producing only crops to accommodating a number of projects that student volunteers and interns take part in. Formal courses, such as Plant Sciences 49: Organic Crop Production Practices, are also offered through the Student Farm.
"We now have the sustainable [agriculture] and food systems major, [and because of this], we're noticing a lot of students that are coming and getting involved," said Mark Van Horn, director of the Student Farm since 1987. "We are getting more students who actually already know things when they come to us."
The farm is split off into two main sectors: the ecological garden and the market garden.
The ecological garden is home to the "Kids in the Garden" program. To become leaders for the garden tours, UC Davis students take Kids in Garden and Farm (PLS 193) during Winter Quarter. Tours are led for about 1,800 grade school children each year, where students learn about gardening basics and pick their own produce to make a salad during the field trip.
The market garden is where organic produce is planted and harvested by volunteers, interns and student employees.
"The market garden has two goals. One is to train students in certified organic production practices, and the other is to generate income for the farm," said Raoul Adamchak, market garden coordinator. "Our food is very local, it's very fresh and it's going to a variety of people on campus, and the income from that supports the farm."
Volunteering at the market garden is open to anyone Monday through Friday, from 8 a.m. to noon. Students and staff can also join the Community Supported Agriculture (CSA) program, where weekly baskets of produce are delivered to participants.
"About 10 years ago we started growing more rapidly and there's just been a lot more interest in what we do: sustainable agriculture, [as well as] food and agriculture in general," Van Horn said. "That increased interest has allowed us to grow more food which then brings in more income, which means we can hire more students."
The sustainable agriculture and food systems major has led to a rapid growth in Student Farm participants, however, a spike in general interest of where food comes from has been cause for many non-major related students to also get involved.
"I grew up in Sonoma [where] there were a bunch of CSA's, and I wasn't used to not knowing where my food was from," said Mimi Pinna, a third-year international relations major and Kids in the Garden volunteer. "I started to [volunteer at the Student Farm] out of this social policy standpoint."
Involvement on the farm is truly a Davis-specific experience, and one that many students have found to be a huge part of attending the university.
"Your input really matters. People want to make sure anything that can be improved upon, you can say and it will be well received," Pinna said. "I think it brings something special to the Davis experience, and it's brought a lot to my [own] experience."
Written by: Austin Carroll — features@theaggie.org