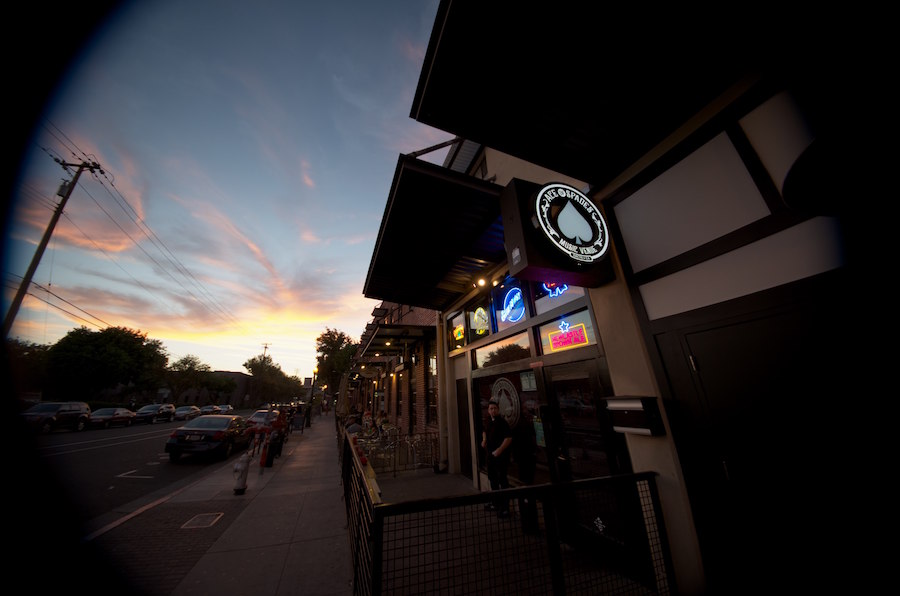 Sage the Gemini and Nef the Pharaoh rule Ace of Spades   
The Bay Area has produced many musical icons, such as Mac Dre, E-40 and Too Short, all of whom played significant roles in helping the Bay Area music scene gain exposure. The Bay Area is one of the most trendsetting areas and well known for the creation of the "Hyphy" movement back in 1994, which is an ever-evolving culture, and influential for many natives. The Bay Area is known for having a lot of rappers that are popular on a local scale, but rarely reach global success. Recently, there has been much attention given to an up and coming rapper from the Bay Area.
Enter Sage the Gemini, 23-year-old San Francisco and Fairfield native, who now raps, writes and produces for Universal Republic Records. Sage has come a long way since working at Chipotle. He is currently touring with Fetty Wap and Iamsu, and has collaborated with Chris Brown and Juicy J.
I had the chance to see Sage the Gemini perform live on April 14 at Ace of Spades in Sacramento. Working his way up the top 40 charts with his rap and hip-hop music, Sage is a rising name in the music industry, and not exclusive to the Bay Area anymore.
The intimate venue was packed with fans who danced and sang along with the opening performers. Sage, who remained casual in a red T-shirt, jeans and an In-N-Out hat, engaged with the enthusiastic crowd throughout his hour long performance. He paid special attention to the ladies in the crowd, yelling out, "Where are all my single women at?" and asking, "Who wants to join me on stage?" About halfway through his set, he tore off his shirt, and my ears rang with the sound of girlish screams. I am now officially aware of his heartthrob status.
Towards the end of his performance, Sage jumped into the audience and crowdsurfed. Throughout his set, he was accompanied by about 10 other performers who danced around him and took videos, pictures and Snapchats. Sage played all his hit singles, including "Good Thing," featuring Joe Jonas.
After the show was over, I had the brief opportunity to interview Sage as he walked out the back exit of Ace of Spades to greet fans and take pictures. As I spoke to him, I could tell why he was given the name Sage — his green eyes were distinctly bright.
I asked him who he thought was the most influential Bay Area rapper.
"Iamsu. He's a great person and has helped me throughout the years," he said. Iamsu, the founder of The Heartbreak Gang (HBK), met Sage after being invited by him to feature on his single "Gas Pedal." Sage soon after became part of the HBK gang.
I also had the chance to catch Nef the Pharaoh, who opened for Sage and is known for his single "Big Tymin." Nef is a Bay Area local and grew up in South Vallejo. He is currently on tour around the U.S. where he is opening for Sage the Gemini, G-Eazy and Wiz Khalifa. As he walked towards his black Mercedes-Benz tour bus, he stopped to tell me what it's like to work with Sage.
"Sage is like my brother, so performing with him is nothing. We talk to each other on the phone and hang out all the time," Nef said. "Just performing in Sacramento in front of ya'll, it's like we're having our own little party."
Overall, the performance was similar to a party. Both rappers brought high energy to the stage and engaged with the audience, prompting everyone to dance and scream.
As a San Francisco native myself, it's always amazing to see the rappers I followed since the beginning of their journey finally gain success. The Bay Area is a close community of people who are all interconnected. Sage the Gemini and Nef the Pharaoh represent young Bay Area locals spreading West Coast sounds around the world.
WRITTEN BY: Sami Bass – arts@theaggie.org