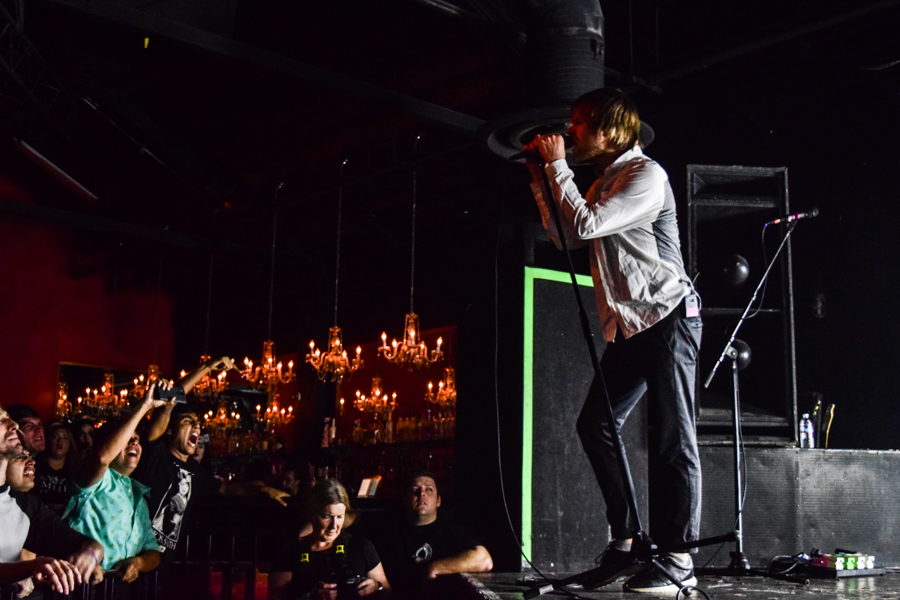 Enter Shikari, openers cause bruises, rumbles in Sacramento
You'd think that forgetting my memory card before I was supposed to review and photograph the British rock band, Enter Shikari, wouldn't bode well for the evening. And how wrong you would be. Despite being trampled on by large angry fanboys, right-hooked by smaller angry fangirls and having to beg a memory card from a fellow photographer, Enter Shikari and their support wowed the crowd and showed that their new drum and bass remix album fits right in with their older tunes.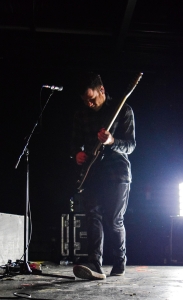 Local band Colossal Dream opened the night with an incredible amount of energy, possibly enhanced by the fact that I was so tired, and couldn't quite wrap my head around what the frontman was doing. Most bands will never expend as much energy as that one human did, as his bandmates watched on, churning out background noise to his exploits. Whilst Colossal Dream still has a lot of musical growth to do, their enthusiasm and attitude got the night off to a great start, priming the crowd for the crazy energy of the following bands.
White Noise also played strongly, opening by telling the crowd they were from L.A. "but they're a bunch of assholes. Will you guys be our new hometown?" The crowd seemed amenable to this, and White Noise made it worth their while. They featured foul language, an angry agenda and, for me, exactly the right degree of messy but measured punk attitude and influence.
Hands Like Houses was the main support, and the first thing that struck me was their curious looks. Their outfits looked like your dad's holiday wardrobe mixed with the shameful hippy hair and beard he doesn't talk about but still remembers fondly. Only their skinny jeans remained as a testament to the post-hardcore to which they belong.
Having said that, it would be hard to box them into just post-hardcore. Whilst they do layer their clean vocals over awesome riffs, breakdowns and unexpectedly heavy bass, with some cheeky screaming thrown in now and again, there are also aspects of indie and alt rock chucked in the mix, all adding up to a singable, danceable, moshable and surprisingly heavy combo. They definitely warmed up the rest of the house for Enter Shikari.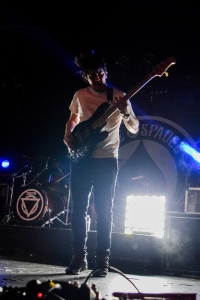 The build up started early for Enter Shikari, with an electronic message announcing that the show would start in eight minutes, and there was still time to get a cool beverage. The countdown went on from there, continuing as politely and inanely as it started, with the crowd becoming visibly agitated as it went on. As the strobes flashed two minutes, then one, they settled, and as Enter Shikari came on in the dark, were strangely silent. Until the opening riffs.
Enter Shikari played through a massive selection of their top hits, including "Solidarity," "Sorry You're Not a Winner" (which I've been waiting since the dawn of time to see) and "Mothership" amongst others. They also dropped remixes of "Anaesthetist," "The Last Garrison" and "The Mindsweep."
Watching people mosh and thrash against the barrier for song after song was incredible, and as "The Last Garrison" broke into its main riff, I joined the pit, a decision I do not regret, despite my nose getting clipped. The England-born gang interacted cheerfully with the whole crowd and was clearly proud to show off their new set. Enter Shikari's varied and energetic set, with absolutely spot on vocals and awesome energy from the whole band, showed Sacramento what the UK is capable of.
WRITTEN BY: Kate Snowdon – arts@theaggie.org