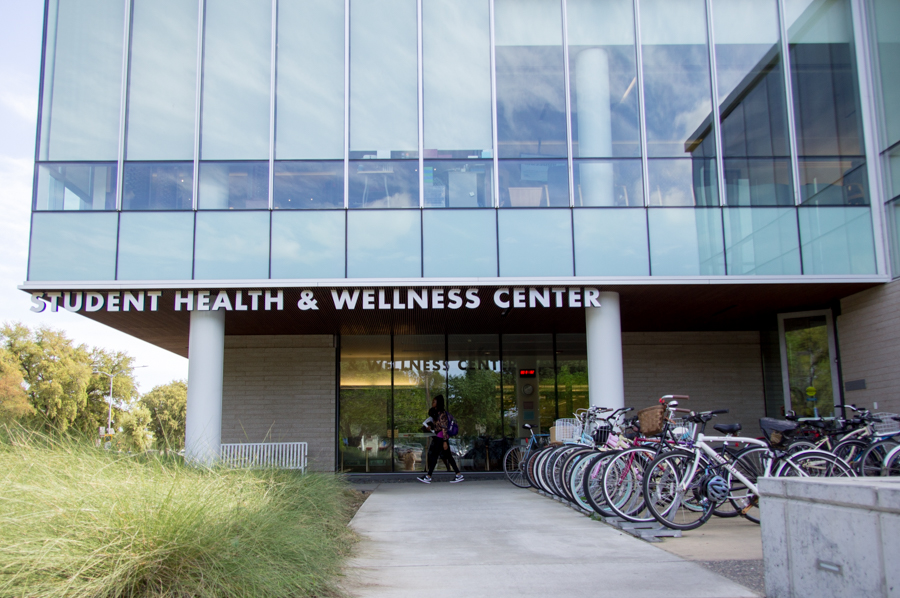 Dr. Paul Leigh's research team finds white residents with autism spectrum disorder receive more state funding than any other racial group
On March 25, Dr. Paul Leigh, a UC Davis researcher under the Department of Public Health Sciences, and his team of researchers released a study entitled "Spending by California's Department of Developmental Services for Persons with Autism across Demographic and Expenditure Categories" which found large racial disparities in state spending on autism.
Funded by Autism Speaks and the National Institute for Occupational Safety and Health, Leigh's research is one of the few studies conducted so far which measures non-medical costs stemming from autism spectrum disorder (ASD) in relation to adults under varying demographics. These demographics include race-ethnicity, gender and age.
Leigh and his team concluded that there were large disparities in spending by the California Department of Developmental Services (CDDS) in terms of race and age. According to a press release of the study, the disparities in spending were quite massive when age and race were factored in together, while per-person spending for gender remained equal between males and females.
"Spending differences based on race and ethnicity were more profound for adults with ASD. Compared to whites over the age of 18, average per-person expenditures were nearly $13,000 lower for Hispanics, $8,000 lower for Asians, $6,000 lower for others (including nonresponders, Native Americans and Pacific Islanders) and $4,000 lower for African Americans," the press release said.
The methodology used in the study involved analyzing the spending of the CDDS. CDDS is one of California's major governmental service providers for individuals diagnosed with ASD. More specifically, the research utilized data from CDDS' non-medical fiscal spending during the 2012-13 year. Examples of non-medical spending include transportation, secondary care, aid for employment and other miscellaneous aid.
When asked why these disparities exist, Leigh pointed to a variety of factors that could possibly cause these differences amongst spending. For one, Leigh suggested factors specific to the region of ASD support centers. Leigh provided a theoretical example using the demographic of Hispanics.
"It could be that the counselors available in Fresno or in Sacramento for that matter, these counselors' wages are less than the counselors in San Francisco or L.A. So Hispanics may be receiving the same amount of services in Sacramento or Fresno in terms of […] hours of counselor time but the hours are billed at a lower rate in Fresno than they are in San Francisco," Leigh said.
Leigh's mention of regionalism and systematic discrimination is not a new connection, especially in the realm of health care. Just recently, Antron McKay-West, the president of Upgrade Mississippi, explained to the Huffington Post the challenges that communities in Mississippi faced when accessing services such as healthcare.
"I know people who were trying to sign up for health care coverage, but they don't have Internet at home, they don't have email addresses," McKay-West said. "When they tried to sign up by telephone, the assistants on the other end often told them to just go to the library and use the Internet there to sign up and check their email," McKay-West said.
Paul Krugman, an American economist, makes a more direct claim between health care and its supposed ties with racism. In an op-ed published in The New York Times, Krugman questioned why certain states chose to block the Affordable Care Act's expansion of Medicaid when Medicaid would be able to support many citizens and their provider. According to Krugman, that may be due to the history of certain states.
"Only one former member of the Confederacy has expanded Medicaid, and while a few Northern states are also part of the movement, more than 80 percent of the population in Medicaid-refusing America lives in states that practiced slavery before the Civil War," Krugman said.
"In general, we spend an awful lot of money in the United States and we just don't get a return in our investment. It's a mess […] how much money we spend on medical care versus how much we get out of it," Leigh said.
Leigh believes that further study must be done before certain connections between health care and racism can be established. However, he does hope that his research — an intersection between health and economics — can help raise awareness concerning problems within the health system and better support the people who need it most.
Written by: Katrina Manrique – campus@theaggie.org