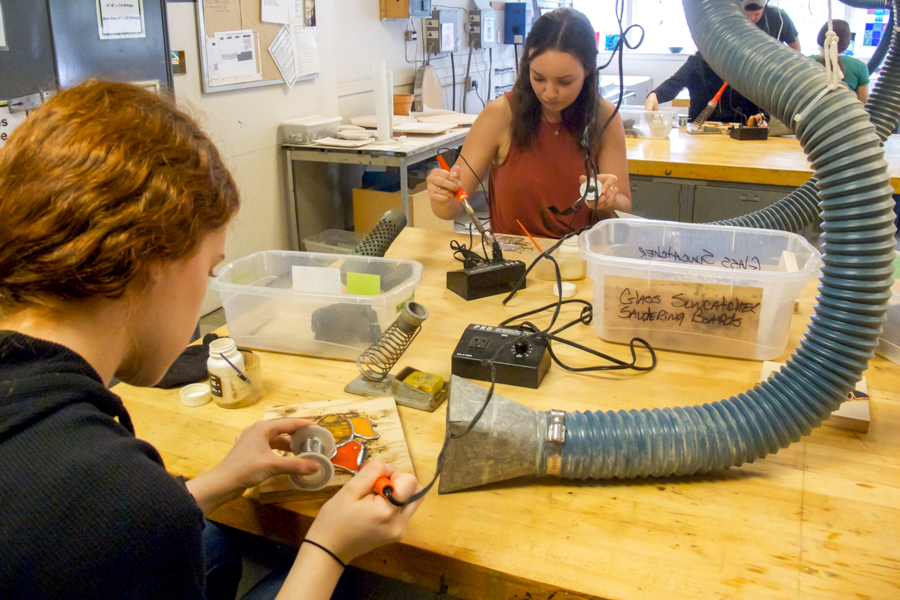 UC Davis Craft Center provides artistic escape for university students
The glory days of grade school arts and crafts may be long gone, but the UC Davis Craft Center gives students and community members the chance to hack into their creative sides by offering over 90 classes every quarter. Tucked away just behind the Silo, the Craft Center is a hidden gem where anyone 18 and over can sign up for quarterly classes, with reduced prices offered for students.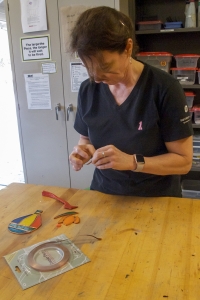 "I've seen an increase in student engagement. When I first started, rough percentages would've been maybe about 35 percent students, and at this point I would say about 70 percent of users are students," said Jared Tolla, the director of the Craft Center since 2008. "Also, in terms of volunteer staff, we made a shift to favor students."
What began as a tool-lending library atop Memorial Union in 1968 is now equipped with 10 studios in a building that has been around since the early 90's. The Craft Center has previously been in locations including Lower Freeborn and what is now Gunrock Pub.
"If you are coming from somewhere where you have ceramic experience [for example], you can take an orientation that's designed just to show the work flow in that studio, then buy a pass to that studio and just use it," Tolla said. "People who don't have any previous experience can start by taking classes".
Students and community members can get involved in a number of ways, ranging from volunteer to student manager to instructor.
Volunteers commit five hours a week to helping out around the center, with the added benefits of 50 percent off all classes during their first quarter involved and free classes as their commitment continues. The Craft Center employs around 40 volunteers a quarter, with students getting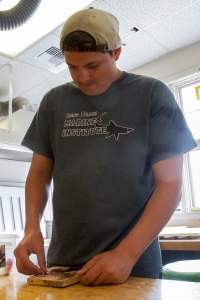 priority in the selection process.
The seven student managers are each in charge of one or two studios, running a team of volunteers and programming a sector of classes during a year-long commitment starting in June. The readily available studios are a big part of the Craft Center's appeal, as a position in the center allows for unlimited studio access.
"I like how in the Craft Center, there are a lot of power tools and other things I get to use, and there is no requirement like in the School of
Engineering," said Denny Chin, a third-year psychology major and student manager for the welding studio. "The Craft Center lets me use the studio right off the bat, and there is stuff that I don't have readily available at home."
Still, possibly the most hands-on way to get involved with the center is to teach a class. Instructors come from the student body, staff and community, making for a diverse group of talents and fresh ideas.
"I hopped into [the Craft Center] one day, took a class and loved it because it was comprehensive and it wasn't for a grade, and there were a lot of community people in it, and a real deep love [for crafting]," said Jacqueline Ross, a UC Davis faculty member and current instructor for the Piñnata class.
Whether one decides to beit be as a team member or a class participant, the Craft Center serves as a way to escape the world of midterms and essays, with the convenience of never having to leave campus.
Written By: Austin Carroll – features@theaggie.org