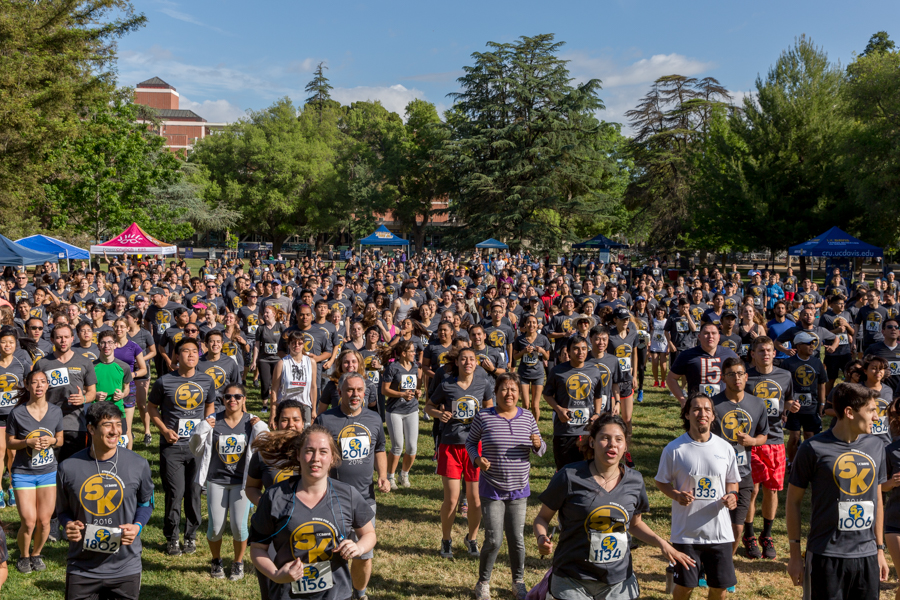 Annual Aggie Stride for Pride 5k gives UC Davis students a chance to raise money for student scholarships.
ASUCD, We Are Aggie Pride and Campus Recreation and Unions (CRU) partnered up to host the annual Aggie Stride for Pride 5K this past Sunday, April 24. All proceeds from the event will go to funds for students in financial need.
"A lot of people sign up for the run and half the money goes to ASUCD scholarships and the other half goes to the We Are Aggie Pride grant," said Karla Timbang, a third-year psychobiology major and community events director for We Are Aggie Pride. "It is one of the cheaper 5K's around so that is one of the ways we encourage everyone to join. It's not just for the serious runners."
For Timbang, the level of training put into the run is not important. Instead, she emphasized the run's cause, which is to raise funds for students in
great financial need.
"[At] We Are Aggie Pride, our main goal is to help students that are in emergency financial situations. So, our grant works as a one-time gift — it's not like a yearly scholarship," Timbang said. "Everyone can apply every year, but you can only apply once a year. It is for people that have exhausted all their financial aid."
According to third-year managerial economics major and ASUCD Vice President Abhay Sandhu, the proceeds will also help students in situations where obtaining a scholarship may be too difficult.
"Our ASUCD scholarship is not necessarily academically based — it is really based on your story and where you came from," Sandhu said. "The background that you have and the obstacles that you overcame in order to get to the position you are at currently."
While a majority of the scholarships offered through UC Davis Financial Aid and Scholarships tend to be more academically based, ASUCD hopes to assist students who are overlooked because their GPAs don't meet certain requirements — a situation which is often not taken into account.
According to Heather Zoller, event manager at CRU, her department's role in organizing the run was assisting and overseeing ASUCD and We Are Aggie Pride before and during the event.
"We help bring all the partners together and do all the background work and the event is well organized and everything runs smoothly, because it has become more of a campus event rather than just a Campus Rec event," Zoller said.
Due to each department's hard work and collaboration, Zoller said the event was "seamless and enjoyable" for the 1,700 students, faculty, staff, alumni, community members and youth that ran.
"Overall, it is a really good event that the intention is students helping students and of course, we have the community and staff faculty support," Zoller said. "The scholarships for We Are Aggie Pride and ASUCD are really intended to help students who might otherwise not have that financial support, so the more involvement we can get the better. It is just a really fun event that the campus has embraced and that we are happy to be a part of."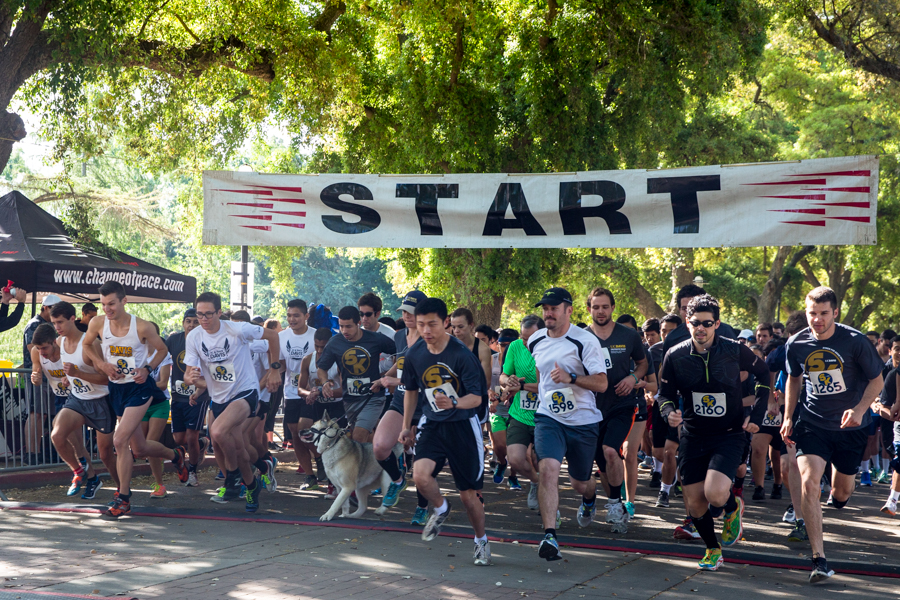 Written by: Amanda Cruz   —features@theaggie.org