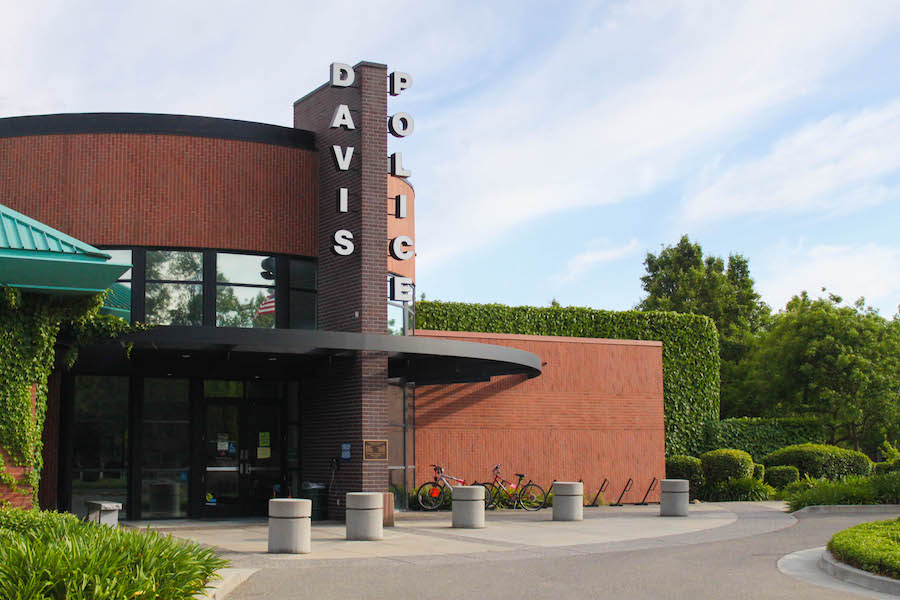 The following are a series of misdemeanors, offenses and felonies that occurred on April 16th during the Picnic Day event.
10:02 a.m. — Ceremony grounds on North Quad Ave. — Unauthorized visitor entered one of the parading Unitrans buses and waved to crowds. Staff demanded that he leave but he refused to get off because he payed the $1.00 bus fare.

10:34 a.m. — Voorhies Hall — Marching band member was arrested for assault after he repeatedly punched a visitor for pouring beer down his trumpet

11:30 a.m. — Plant and Environmental Science Courtyard — Man was arrested for narcotics possession at "The Weed Doctor" event.

12:03 p.m. — Mustard Seed Ministry booth — Woman was arrested for disturbing the peace when she yelled at the booth and accused them of poisoning people with what she thought was "mustard gas in ketchup form."

1:12 p.m. — Robert Mondavi Institute — Man attempted to steal a potted grapevine from the free giveaway table after he refused to wait in line.

1:14: p.m. — Bainer Hall — Man was arrested for attempting to steal Liquid Nitrogen from the Liquid Nitrogen Ice Cream tent. Witnesses say he did it to refreeze his fruit smoothie.

1:30 p.m. — Cole Facility — Multiple suspects arrested for a fight at the "How we really make horses" event. One suspect initiated the fight by complaining how artificial insemination was immoral and that the horses were being denied the choice to engage in casual sex.

2:20 p.m. — Hutchinson field — Man was arrested for kidnapping a dog from the American Brittany Rescue booth. He later defended his actions by saying the title of the event insinuated that the point of the event was for visitors to rescue dogs from the booth.

2:32 p.m. — Briggs Hall — Nine suspects were arrested at the cockroach races for illegal gambling. A betting pool of $416.50 was confiscated.

2:46 p.m. — West Quad — Five staff members of the food chain La Crepe were arrested for defrauding customers after it was discovered they were actually serving pancakes.  

4:49 p.m. — Silo — Man attempted to steal a bike belonging to the Davis Bicycle club. Suspected defended his actions saying that he confused the six-foot high bicycle with his own six-foot high bicycle that he brought to Picnic Day.

5:33 p.m. — ARC Parking Lot — Woman arrested for drunk driving after rear-ending a police car.
Written by: Evan Lilley