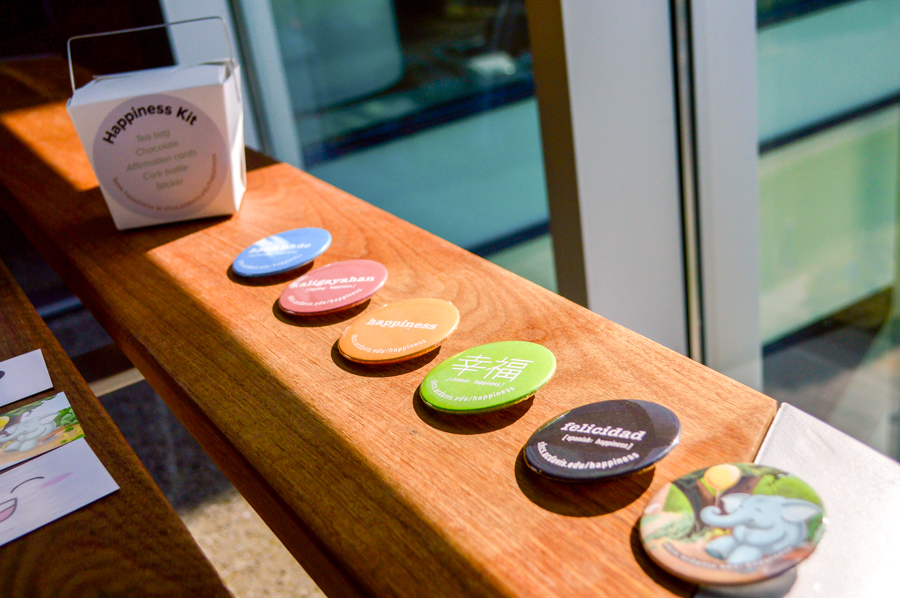 Campaign focuses on bringing awareness to students' mental well-being and encouraging happiness around campus
From May 9 to 13, UC Davis' Health Education and Promotion, a department within Student Health and Counseling Services (SHCS), will host a Happiness Campaign. The campaign is focused on bringing awareness to students' mental well-being and is a conscious effort to spread care and empowerment around campus.  
The campaign is a collaboration with UC Davis' National Alliance on Mental Illness (NAMI), an organization focusing on raising awareness and reducing stigmas surrounding mental health issues on the UC Davis campus and within the local community.
At the Mental Health Fair on Thursday, May 12 on the Quad, the Health Education and Promotion department will provide resources and activities to students as part of the campaign. There will also be free items handed out, including "happiness kits" enclosed in takeout containers that contain chocolates, "you're awesome" cards to give to other people, honey lavender tea for stress relief and a corked glass bottle to hold a special message.
The campaign is also partnering with Humans of Davis, a photography project similar to Humans of New York, to highlight May's Mental Health Month. Staff from the Health Education and Promotion department have photographed and asked students around campus for their personal narratives and their thoughts on what makes them happy in order to highlight the happiness in people's day-to-day life and promote the importance of happiness.
Second-year communication major Nicole Garcia, one of the students photographed for the project, believes happiness is something that should be truly incorporated into daily life and spread to others.
"I think we tend to focus on keeping away negative emotions rather than promoting a general aura of positivity and happiness," Garcia said. "It's easy for people to underestimate or overlook the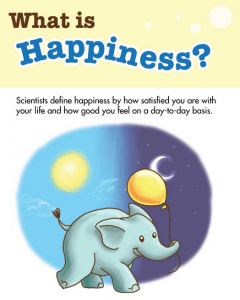 importance of happiness. Recognizing what happiness is and incorporating the practice of it into everyday life can have hugely positive benefits in one's life."
Another interviewed student, fifth-year psychology major, said that, as college students, it is important to have a stable emotional well-being.
"People need some kind of foundation to fall back on in times of hardships, especially when you are at a university," De Anda said. "Emotional well-being is something that has been placed in the back-burner for a while and it is time to realize the key role it has in our lives. UC Davis is already known for its academics and it's time it is known for its student satisfaction as well, and a happiness campaign is an encouraging step forward!"
Jing Mai, a fourth-year double major in neurobiology, physiology and behavior and economics, in addition to serving as a coordinating member within the campaign, hopes that the campaign will help students to learn more about mental health and ways to maintain a positive outlook on life.
"I hope students can come away with some more materials and motivation on how to enhance their happiness," Mai said. "From practicing gratitude and mindfulness to building positive relationships, there are many ways students can develop themselves to be more resilient and happier in life."
For those interested in learning more about mental health and helpful resources on campus, visit SCHS' website.
Written by: Demi Caceres – campus@theaggie.org