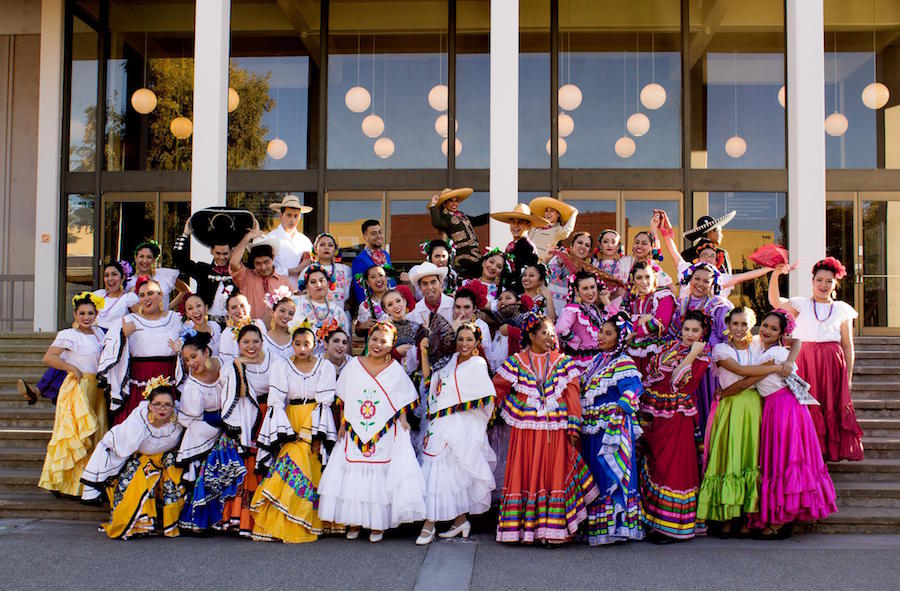 Folklorico dance troupe showcases different regions of Mexico
Danzantes del Alma, UC Davis' acclaimed folklorico dance troupe, will be holding their annual show on May 7 at 7:30 p.m. in the Activities and Recreation Center (ARC) Pavilion. The theme for this year's show is "Curando el Alma Mexico a traves de la Cultura y Musica," which translates to "Healing the Soul of Mexico through Culture and Music." The show will feature dance pieces from a variety of cultural traditions and geographical locations in Mexico, showcasing the importance of folklorico dance to Mexican heritage.
Danzantes del Alma has been bringing traditional Mexican dance to campus and surrounding areas since 1977. The troupe is recognizable to the campus community by their bright, colorful wardrobes and their presence at events such as La Raza Cultural Days. The troupe has performed at weddings and other small-scale community events in the past, but their annual show is the culmination of their hard work during the year.
Michael Yepez, a fifth-year communication and Chicana/o studies major, explained that the annual show is the highlight of the year for the folklorico performers because they have the opportunity to do a longer show that allows them to connect with audience members.  
"We look forward to our show every year because the crowd is amazing. It's the most hyped-up crowd from any of our performances," Yepez said. "The audience experience is very unique; we cater our show very much to the audience member because we want them to feel like they are a part of the show as well."
The troupe boasts over 40 members of varying levels of experience with folklorico dance. The dancers spend all year organizing the show and planning and practicing their specific pieces. This year's show includes dances from many different regions in Mexico, highlighting each area's traditional dances and wardrobe. This diversity allows some performers to connect more deeply with the area of Mexico in which they or their ancestors were born by connecting with that area's culture.
Francisco Gomez, a fifth-year Chicana/o studies major and co-chair of the show, explained that the theme is particularly powerful this year, in light of the strife that Mexico has been facing.
"Mexico has […] gone through a lot of internal and external things in the last few years," Gomez said.  "With so much fear and so much violence, we wanted to step back and appreciate those beautiful things that Mexico has, like the music and the culture. Being able to integrate these two things through dancing has helped us heal ourselves and the people around us as well."
The successes of Danzantes del Alma comes from the group's passion for dance and for their community. The deep ties forged by members of the group are evident in their performances, and many of the dancers feel that the troupe has been a home away from home. Janet Garcia, a first-year Chicana/o studies major, feels that folklorico has supported her during her time at Davis.
"Being able to dance with people who have been dedicated to Danzantes del Alma for so long is very empowering for me. It's a very emotional experience," Garcia said. "Being in Danzantes has helped me connect to my ancestors and my culture in general. I feel like I wasn't homesick because I found them right off the bat, and they helped me adjust academically and emotionally to college."
Danzantes del Alma's show has become an important and exciting event for many students and people in the greater Davis area. The troupe's ornate wardrobe along with their passion and talent for folklorico make the show one that should not be missed. Tickets are $10 for students, $7 for children ages 3 to 9 and children under 3 enter free. Tickets can be purchased online at http://tinyurl.com/dda2k16. For more information, please visit the Facebook event page.
Written by: Sara Williams – arts@theaggie.org