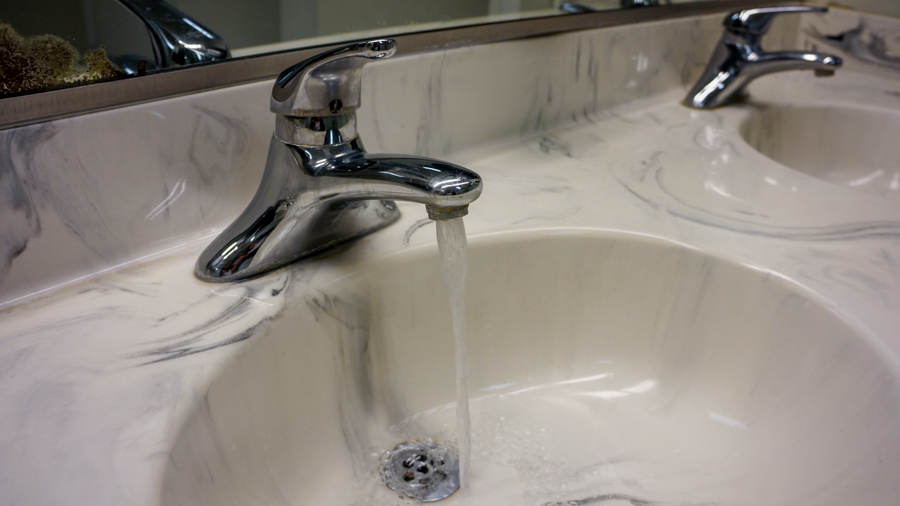 Reduced water consumption helps Davis exceed emergency reduction goals
In the month of March, Davis reduced water consumption by 45 percent with a total reduction of 27.7 percent between June 2015 and March 2016. Due to the ongoing drought, the California State Water Resources Control Board (CSWRCB) implemented multiple emergency regulations at the state level to ensure that all urban water agencies are reducing their overall water use.
CSWRCB started with a voluntary reduction and moved to mandatory reductions. The state-mandated reduction goal for Davis was originally 28 percent, but the goal was reduced to 25 percent to account for the hot, dry climate. The state is going to be considering modifications to their emergency regulations in May.
This year, Davis will be updating their Urban Water Management Plan, a plan required by California Department of Water Resources every five years from any urban water supplier who has 3,000 or more connections or provides over 3,000 acre-feet of water annually. The plan includes information on water supply, water demand, water conservation measures and water shortage contingency planning. The plan is scheduled to go to the City Council for a public hearing on May 24, 2016.
Not only has the City of Davis been an active force in water conservation efforts, but so has UC Davis. The campus was able to reduce water use by 25.7 percent from 2013 usage between June 2015 and February 2016.
Camille Kirk, assistant director of sustainability at UC Davis, said that the campus engages in multiple sustainability efforts. These include landscape irrigation conservation, use of reclaimed and recycled water in cooling towers, fixture retrofits and campus water conservation in labs, offices and dorms. These efforts play a major role in helping the city of Davis achieve its water conservation goals.
"We have reduced water use on campus despite increasing our population," Kirk said in an e-mail interview.
Dawn Calciano, Davis conservation coordinator, said that the city is known for its green efforts, and highlighted the importance of lawn conversion and sustainable landscaping to the water reduction practices in Davis.  
"Davis residents have always been conservation-minded, they've cut back more on water usage indoor and outdoors and there are a lot of turf conversions in progress or completed," Dawn said.
Davis hosts a multitude of workshops to promote sustainable practices in the community such as "The ABC's of Sustainable Landscape" workshop, which was held on Saturday, April 30 at Central Park Gardens. This workshop showed Davis residents how to convert and maintain a sustainable landscape and was co-sponsored by the City of Davis, UC Yolo County Master Gardeners and Central Park Gardens. The facilitator for the workshop is Yolo County Master Gardener, Peggy Smith.
"We'd like to encourage gardeners to tackle smaller projects one at a time to build to a more sustainable landscape as a whole," Smith said.
Another workshop will be held on Wednesday, May 11 at the Veterans Memorial Center. At the workshop, a Yolo County master gardener will discuss optimizing irrigation systems and how to convert to drip irrigation. With the modification of the conservation plan coming in May, Davis residents can use the workshops to continue conserving water.
Written By: Mashal Ayobi – city@theaggie.org