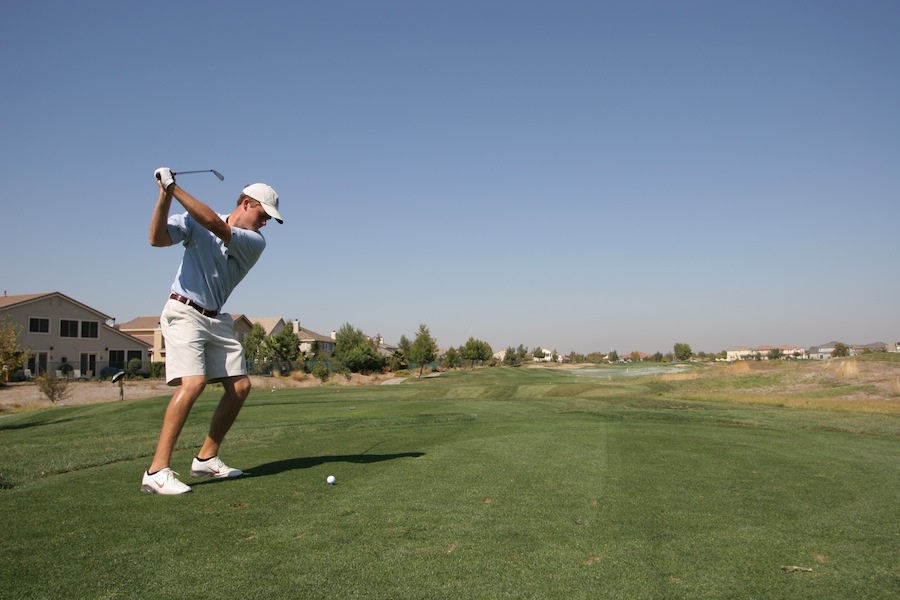 The UC Davis men's golf team traveled to Simi Valley to play in the Big West Championship at the Wood Ranch Golf Club, beginning on May 2. It was a close tournament, with many of the teams being within one stroke of the other over the three-day long event. UC Davis tied for fourth with Long Beach State at 9-over.
Day 1
UC Davis entered the tournament with the top seed. The Aggies started rough but had a solid performance on the last nine holes to move into second place after the first round. UC Davis suffered from six bogeys, three double bogeys and two triple bogeys.
The Aggies came out strong on the last nine holes and were able to score 10 birdies, allowing their overall score to drop to four under par. UC Davis finished with a 4-over 292 and were only five shots away from UC Santa Barbara, who was in the lead.
Day 2
Junior Ben Corfee had three birdies in the second round to shoot a 4-under 68 and held a three way tie for first place. UC Davis was tied for fifth with a score of 8-over 584. The Aggies were 10 strokes behind UC Riverside, the new leader, and four strokes behind Cal Poly.
Freshman Ryan Knop shot a 73 in the second round and was tied for sixth while senior Patrick Soli was tied for 24th place and shot a 75. Knop had a round that included two birdies and 13 pars. Soli had a birdie on the fourteenth to keep him at only one over throughout the rest of the round.
Day 3
The Aggies scored a 1-over 289, which turned out to be their best round of the tournament and allowed them to go nine over par by the end of the competition. Sophomore Jesse Bratz, Corfee and Knop all tied for 12th place individually with a score of two over par while Soli tied for 22nd at five over and senior Luke Vivolo tied for 34th place at 12 over. Corfee finished with a 77, Knop had a 74, Bratz finished with a 68 and Soli ended with a 72. The 4-under 68 is Bratz's career best.  
UC Davis tied for fourth place with Long Beach State in the Big West Championships at the Wood Ranch Golf Club, and UC Riverside took home the championship, finishing two under. With that, the UC Davis men's golf team ends its season, and NCAA Regionals will begin May 12.
Written by Lindsay Yim – sports@theaggie.org