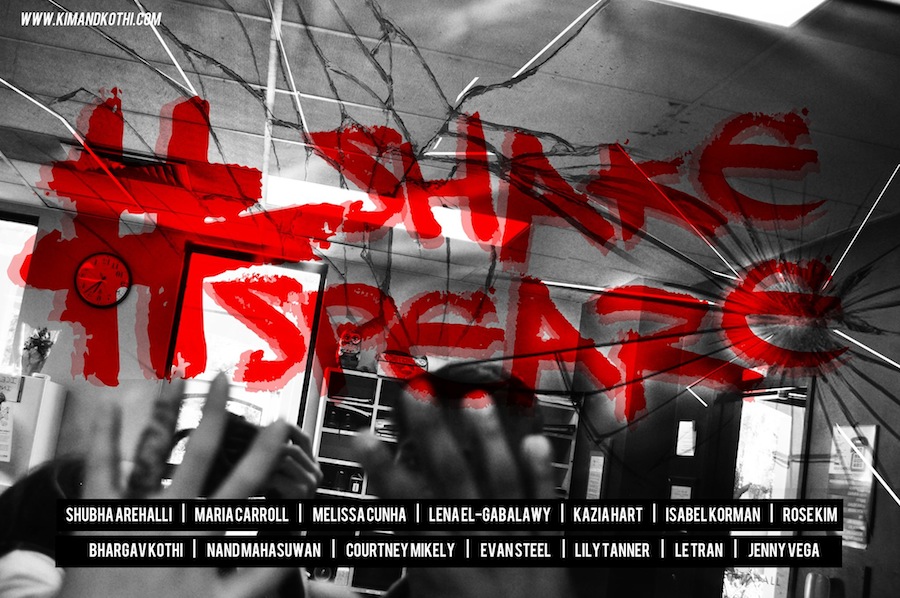 A modern take on the Bard
Who said Shakespeare is dead? From May 7 to 8, theatre startup Kim and Kothi will be showcasing a production that embodies Shakespeare in a modern fashion. Consisting of five interpretations of iconic Shakespeare plays, the production involves a high degree of collaboration that allows both actors and directors to contribute to the creation process.
Kim and Kothi was founded by driven and inspired artists Rose Kim, a third-year theatre and dance major, and Bhargav Kothi, a fourth-year dramatic arts major.
"It's a vehicle powered by two dedicated and passionate theatre makers for the purpose of enabling ourselves and other theatre makers," Kim said.
Their latest production, #Shakespeare, is the culmination of the efforts of 14 members involving directors and actors all overlapping roles. Through this creative contribution process, both director and actor work together to create dialogue and movement.
"This [was] put together with the help of the directors providing direction and the actors providing layered improvisation," Kothi said. "We work together as a team. But our headlining piece #Shakespeare is different because we decided to create that from scratch with the help of everyone in the company."
With four to six hours of weekly rehearsal going into each piece, actors and directors improvised and molded the scripts to become very different from what is typically associated with the Bard. Evan Steel, a third-year environmental policy analysis and planning major, is an actor in the company and conceived one of the pieces called "The Ghost."
"Not only have the plays been modernized in language and content, but they've been tweaked, changed and of course, shortened," Steel said. "Staying true to Shakespeare, there is a lot of humor involved, but I think that less of it will be missed by the audience simply because of the plain language."
Kim and Kothi describe this production as one where everyone feels equally a part of the end result.
"This is the first time I am working on a production with a company that works together, as equal collaborators, with all the creative responsibility distributed amongst everyone," Kim said.
"[Theatre] is about being in the moment and not pretending to be," Kothi said. "It means listening to the people around you and being present in the space. It is about respecting each other no matter what position you hold in the space."
#Shakespeare runs from May 7 to 8 at 5 p.m. at Third Space Art Collective located at 946 Olive Drive. Tickets are $6 and can be purchased on their official website. Please visit the Facebook event page for more information.
Written by: Megan Toy – arts@theaggie.org