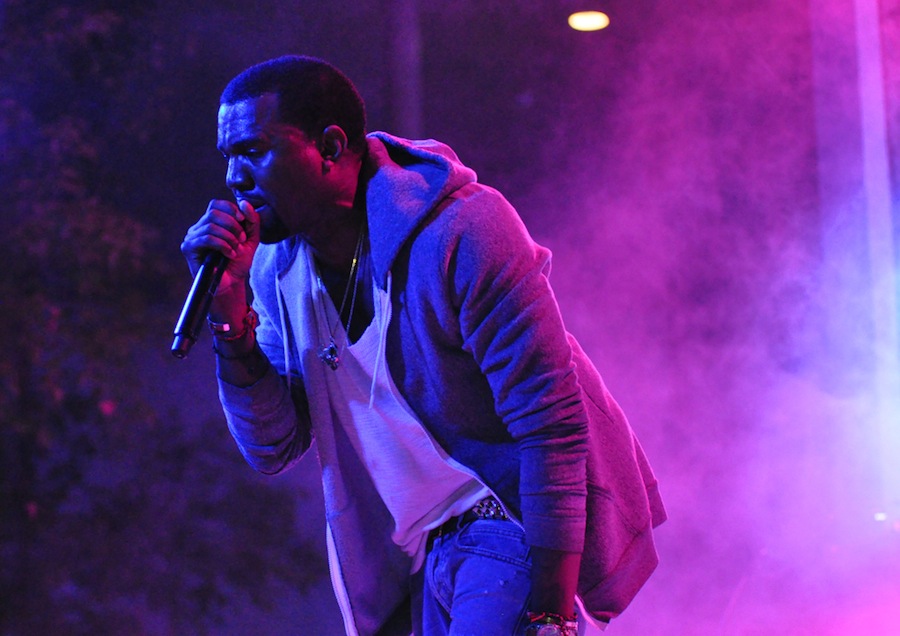 Part Two of Rashad Hurst's write-up of TLOP
The Life of Pablo gets the closest, and at the times the farthest, from resonating when it explores the relationship between Kanye, those closest to him and their respective loyalties to one another. "Real Friends" is ostensibly the most relatable of the closers. Everyone looks forward to an occasional "just checking up on you" text and everyone hopes that the people who are close to them are there under all circumstances. "FML" explores loyalty in romantic relationships. Both "Real Friends" and "FML" seem structured in a way that make them more relatable; the beats are somber, but still melodic. Kanye eschews autotune on both, and brings two great vocalists —Ty Dolla $ign and The Weeknd, respectively — to sing hooks that capture the mood of the record.
The lyrics tell a different story, however.
In both songs, there are moments when he gives detailed descriptions of his issues. Like his minimalist writing style, the lyrics convey the message with a punch, but I can't always empathize. Full disclosure: I'm broke most of the time, so when you hear Kanye and Ty Dolla $ign lament being "pressured" to pay bills it's tough to translate into something I feel bad about. The flip side of those hyper-specific verses is that I've never had a cousin extort me, but the anger is understandable. Relationships are a two-way street, and the song's refrain "I guess I get what I deserve don't I?" is a helpful bit of lyrical self-awareness that makes the song a paranoid but relatable lamentation of failing friendships versus a paranoid lashing out at friends asking for money.
The album "closes" with "Wolves," which fully encapsulates the omnipresent paranoia on Pablo's backend. The pounding 808s and sharp metal drums sound like how the bathroom in the first Saw looks. The lyrics are more abstract than previous tracks, making it difficult to discern who the lyrics are directed toward. There are two versions of the track floating around: a solo Kanye version and one with verses from Vic Mensa and Sia. The feeling of paranoia and confusion is prevalent in both, culminating with one last religious reference — a modern retelling of Mary and Joseph — a prayer/chant for his son and daughter, and the proclamation that his family is surrounded by wolves. It's an intense "conclusion" to an album that started with a reference to a child's testimony caught on Instagram.
The Life of Pablo is an attempt to encapsulate everything we've heard about Kanye since Yeezus. It captures the highs of successful creative endeavors and the lows of being "off his Lexapro." Ultimately, it's an album of disparate themes, conflicting notions and stark shifts in tone from joyous to paranoid. Its ideas and intentions are as obtuse as much as they are strikingly clear. If he were more humble, he would've called it "Kanye."
WRITTEN BY: Rashad Hurst – arts@theaggie.org