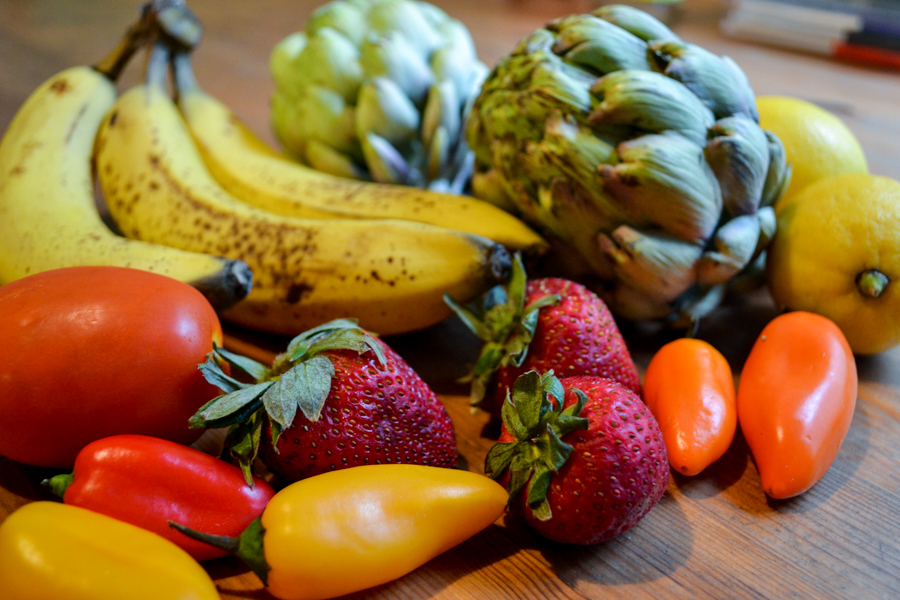 Golden 1 Center concessioners to source 90 percent of ingredients within 150-mile radius
This October, the $507 million Golden 1 Center in Sacramento will become the new home to the Sacramento Kings. While many eyes are fixed squarely on the court, there is something just as interesting coming from the kitchen.
The new arena will include an array of vendors who will depart from the traditional tropes of 'stadium food' and instead focus on creating quality dishes using locally-produced ingredients. This is designed to highlight the best in Sacramento's food scene. The concessioners, all of whom are from the Sacramento area, will be offering an array of both typical and not-so-typical options for Kings fans. Some of the more unique menu items include sushi, banh mi sandwiches and gyros.
This ambitious concept is part of a collaboration between the Sacramento Kings and Legends Hospitality, who will manage food and beverages at the arena. Chef Michael Tuohy, the executive chef at the arena, is heading up the project and has pledged that all food and beverage vendors will source 90 percent of their ingredients from within a 150-mile radius of the city.
In a recent interview with the Sacramento Bee, Tuohy outlined his hope to create a high-quality arena food experience while still maintaining affordability.
"I'm very optimistic that we can deliver at a reasonable price point and be competitive with restaurants," Tuohy said. "Hopefully, we can do some unique things and put a fun twist on the food offerings at arenas."
The arena has also formed an advisory council for the project, made up of local restaurateurs. Randy Paragary, a member of the council and owner of the Paragary Restaurant Group, was attracted to the project because of its focus on quality and sustainability.
"If you travel around the country and go to baseball, football or basketball arenas and stadiums, most do not have this level of quality that the Kings want to produce. We would not have been able to be involved had there not been that commitment by the Kings that they wanted to do something of high quality," Paragary said.  
Paragary will run six concession stands in the arena, including Café Bernardo's, which will serve hamburgers; Centro Cocina Mexicana, which will serve tacos and burritos and Paragary's, which will serve pizza.
Another restaurant preparing to expand to the arena is Petra Greek, which has been serving customers in Downtown Sacramento for the past six years. Michael Raptakis, who helps run the restaurant and is the son of owner Yianni Raptakis, feels that the restaurant's casual dining style makes it perfect for an arena environment but admits that it will be a challenge for the restaurant to source so much of its produce locally while still maintaining their current prices.
"[Pricing] is going to be the hard part. As you know, organic, local foods, obviously you're going pay a little bit more for […] I think it's going be a little bit more expensive to do local products but I think in the long run it will be good and it also shows that we're supporting what's around us and we're investing money in our local businesses as well," Raptakis said.
Oliver Ridgeway, who succeeded Tuohy as executive chef at Grange Restaurant and Bar, emphasizes that while he thinks Tuohy's plan is incredibly ambitious, the concept is innovative.
"It's a fresh approach on how we can eat in that arena environment […] where I think often food has had a bad rap. Obviously you don't go there for quality or usually knowing where your food comes from, so I think it's a really refreshing approach on how we eat in that environment," Ridgeway said.
Like Raptakis, one of Ridgeway's major concerns is keeping the prices affordable while maintaining the quality that the Kings are aiming for. Ridgeway notes the sourcing local produce is associated with increasing costs for the concessioners, but he is still confident in Tuohy's ability to overcome this hurdle.
"Arena food is not cheap, so I'm sure the profit margin is a lot different and I'm curious to see how he makes that work. But, if [Tuohy is] committed to certain farmers and volume and he has these relationships, then maybe there's something he's done that will really make it a lot easier and more cost effective [for the concessioners]," Ridgeway said.
The Golden 1 Center is due to open this October; more information about the project can be found on its website.
Written By: JUNO BHARDWAJ-SHAH – city@theaggie.org