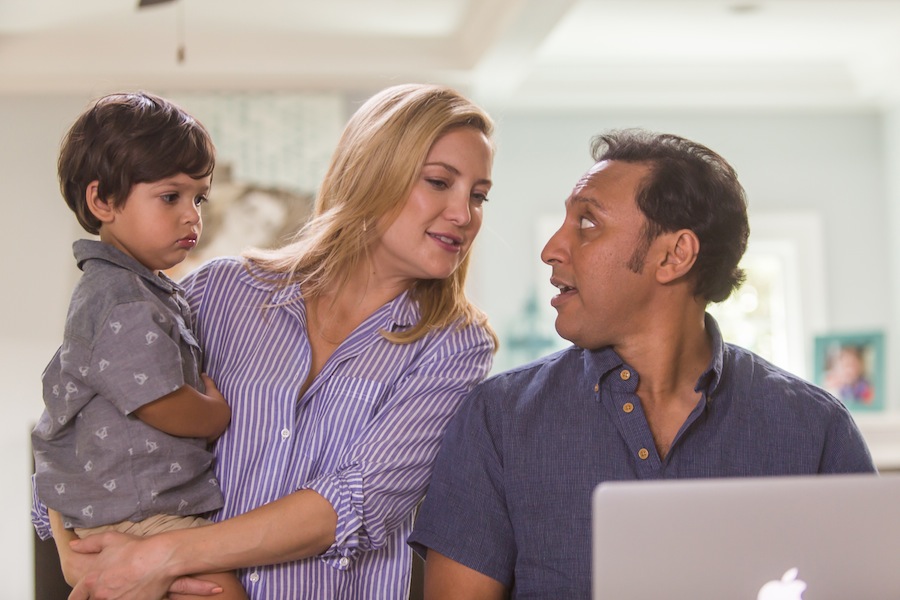 If you love your mom, steer clear of this movie
Mother's Day is the day that we show our appreciation for our mothers just a little more than we usually do. If you truly love your mom, do not take her to see Mother's Day. The movie is directed by Garry Marshall, who also directed Valentine's Day and New Year's Eve but is best known for directing Pretty Woman. These sorts of movies, which feature intertwining stories, usually don't have well-developed storylines. This is the trap Mother's Day fell into, leaving me unsatisfied at the end. The star-studded cast, including Julia Roberts, Jennifer Aniston and Kate Hudson, was sadly set up to fail. This movie did not give me a warm feeling of love, but merely one of awkwardness and embarrassment.
This movie was trying extremely hard to pull on heartstrings that, to be perfectly honest, have been pulled too many times. Apparently about mothers, the intertwining storylines felt very forced and unrelated, which is something Marshall's previous movies did a better job with. None of the characters had likeable personalities, even when you could obviously see them trying. Sandy (Jennifer Aniston) had the worst situation of all the characters, but it was hard to sympathize with her. This wasn't at the fault of the actors, but instead uncomfortable writing that was out of place no matter who was speaking.
Jesse's (Kate Hudson's) story was only somewhat connected to the main plot, which was a shame as her storyline was the best. Most of the comedy came from scenes that involved her Texan, homophobic and racist parents finding out that she was married to an Indian man and that her sister was married to a woman. But back to Sandy, whose story revolves around the fact that her ex-husband (Timothy Olyphant) suddenly marries his bombshell girlfriend Tina (Shay Mitchell) and how Sandy deals with it. To help her deal with this news, of course, a new man is introduced to solve all her problems. Cue Bradley (Jason Sudeikis), a widow and father of two, who's not looking for anyone new. But the most awkward storyline of them all is Miranda's (Julia Roberts), a home shopping network mogul, married to her career and her love for ugly wigs.
With these types of movies, the more A-list stars, the harder it is to realize how bad the movie actually is. It seemed like Marshall included as many stars as possible to distract the audience from the awkwardness of this movie. For a movie about Mother's Day, there didn't seem to be that much about moms. There were different mothers and how they lived their lives, but not really showing the hard work they put in or people appreciating them. I didn't walk away feeling that this movie gave mothers the appreciation they deserve.
Written by: CaraJoy Kleinrock – arts@theaggie.org