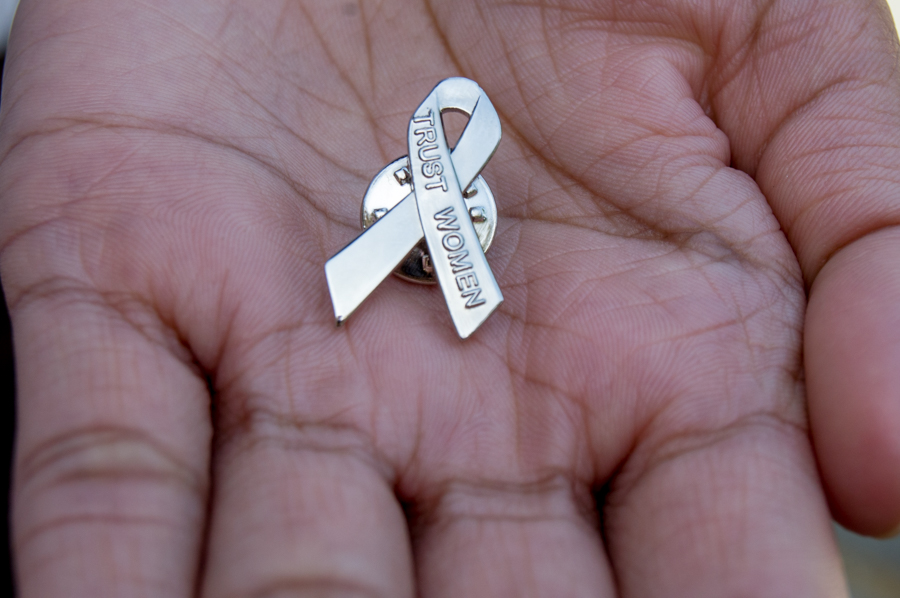 Movement raises awareness for women's reproductive health, rights
Starting the week of May 16, UC Davis will be the first college campus in the United States to promote the Silver Ribbon Campaign, which works to raise awareness of women's reproductive rights, health and justice.
The campaign was founded in 2011 by Dr. Sophia Yen, a pediatrician and clinical associate professor at Stanford University. Yen started the Silver Ribbon Campaign after an interview with President Obama when he was running for the U.S. Senate. She asked Obama about his stance on women's reproductive rights and he responded, "I trust women. Period." This statement inspired Yen to launch the campaign.
ASUCD Senator Shaitaj Dhaliwal met with Yen at a national IGNITE youth leadership conference in March 2016 and decided to push to bring the campaign to UC Davis.
"There's nothing specific to reproductive health rights that our campus has ever really spearheaded, but this is something that I think we could really gain from," Dhaliwal said.
The campaign focuses on making birth control and abortion available for all women, promoting respect for women and educating on reproductive rights. The "silver" in the Silver Ribbon Campaign represents the movement's focus on science over ideology.
"I work for reproductive rights because they are my rights, they are my daughters' rights. They are the rights of men and women and need to be protected because people are taking them away," Yen said in an interview with Ms. Magazine.
Dhaliwal organized many events that will begin the week of May 16. The week will start off with a presentation given by Yen and her cofounder, and a lobby day and several seminars will follow, helping to raise awareness of women's reproductive rights. Also, silver ribbon pins representing support of reproductive rights will be given out to students.
Leilani Kupo, director of the Women's Resources and Research Center, noted that the initiative focuses on education of reproductive health and starting an open conversation on these topics.
"I think that raising awareness and giving language is really important. Regardless of what your beliefs are, we are talking about being able to have conversations about what does it mean to be able to say these are some of the decisions that you get to make," Kupo said. "I think at times things get so buried down in medical jargon or legal jargon that we don't know all the great things that are available to us."
Dhaliwal hopes that this campaign will eventually spread to more campuses.
"To know that this has been around for five years and we're just now getting involved with it, it makes me a little upset inside," Dhaliwal said. "Working on [the campaign] now I think is long overdue and that's why I'm really excited to get to work and make this be a week that everybody on campus knows about women's reproductive health."
Written by: Lindsay Floyd – campus@theaggie.org