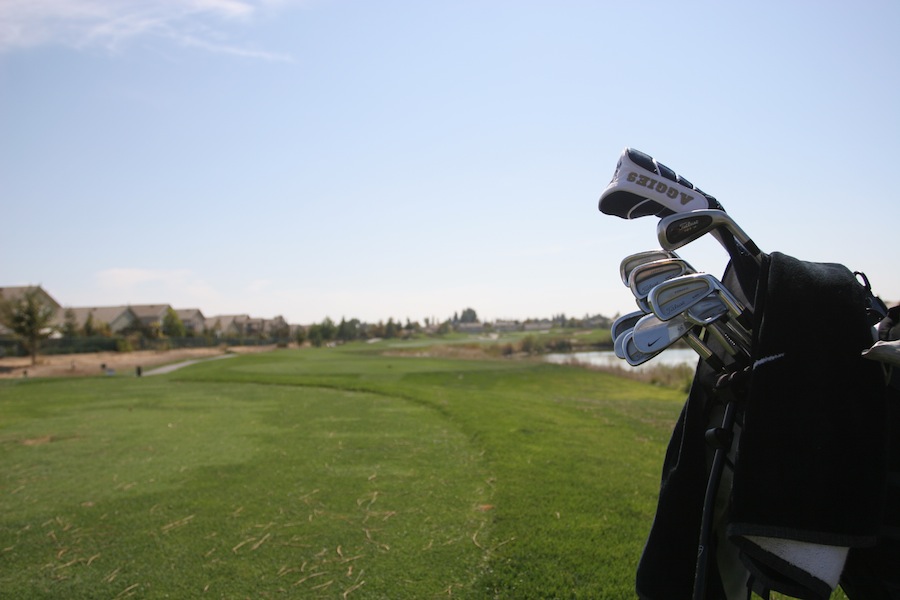 Two Aggies attend the Regionals
Junior Paige Lee and senior Andrea Wong of the UC Davis women's golf team traveled to play in the NCAA Division I Women's Golf Stanford Regional on May 5, where they played as individuals with hopes of making it to the NCAA Finals held in Eugene, Oregon from May 20 to 25.
Day 1
The day marked Wong's fourth appearance and Lee's third at the NCAA regionals. Wong started on the first hole of the course and was able to birdie on the par-5 hole. A bogey on the 18th put her at 1-over 72. Lee started on the 10th hole and was able to get birdies on both the 11th and 12th holes that helped to be two shots under par. She ended up going 4-over which lead to a score of 73 for her first round.
Day 2
On the second round, Wong was able to post another score of 1-over-72 thanks in part to three birdies. She birdied on the par-3 third hole. Three pars and two bogeys brought her a 72 for the day. Lee birdied on the par-5 first hole and on the par-3 eighth hole. After playing 6 over, she ended the round with a score of 79. Wong was two over and tied for 11th while Lee was 10 over and tied for 56th.
Day 3
Wong was able to shoot a 6-under 65 for the last round which led to a tie for first, sending her to the NCAA Finals. Lee shot a 77 and tied for 62nd, and Wong was able to shoot eight birdies in her final round of the Regionals. Wong's birdies came on the fourth, sixth, eighth, 11th, 12th, 13th, 15th, and 17th holes, and she had two bogeys on the 14th and 16th. Lee picked up two birdies as well on the 11th and 16th holes.
Wong's round of 6-under 65 is the lowest in the NCAA DI Women's Golf Stanford Regional history and is her career best, breaking the school record of 66.
This will be Wong's third time going to the NCAA Finals, but only her first as an individual — she is UC Davis' first medalist since 2011.
The NCAA Finals will be held in Eugene, Oregon from May 20 to 25 at the Eugene Country Club. With Wong advancing, this will be UC Davis' fifth appearance in the NCAA Finals.
Written by: Lindsay Yim — sports@theaggie.org